Pastor Wilson Bugembe, a renown musician and preacher at light the world ministries in Nansana has finally spoken out on the Shameful act displayed by fellow musician and pastor Julie Mutesasira who is currently living in the US
It should be remembered that early this week, Ugandans on social media were sent into a frenzy after pictures of  Julie Mutesasira wedding a fellow woman in the US spread across Facebook like a wild fire.
Although rumor had it that the highly decorated gospel singer was simply using the act to get immigration papers to attain US citizenship, the despicable sight of her marrying a fellow woman simply left every born again christian bemused.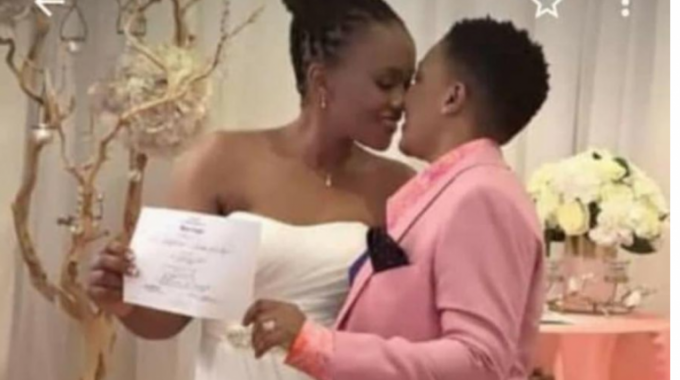 And now after seeing the heart breaking pictures of Mutesasira making rounds on social media, Pastor Wilson Bugembe has come out to strongly condemn the act saying what Julie did wasn't the best example to many kids out there.
"First and foremost i strongly condemn what Julie did. She might be having her own reasons for doing it but as a Christian and i don't support same sex marriages.I don't know if it is true but if it is indeed true then we just have to pray for her and not condemn like most of us are doing on social media" Bugembe said while conducting an interview with a local media house