Kyaddaki ssentebe w'ekibiina ki NRM era omukulembeze w'eggwanga lino Yoweri Kaguta Museveni avuddeyo ku bigambibwa nti okulonda kwa 2021 kwali kulina okwongezebwayo.
Museveni olunnaku olw'eggulo ku Lwomukaaga yasobodde okusisinkana abakulembeze ba NRM mu bitundu bye Amuria, Bukedea ,Kalaki, Kapelebyong, Katakwi, Kumi, Ngora, Serere ne Soroti.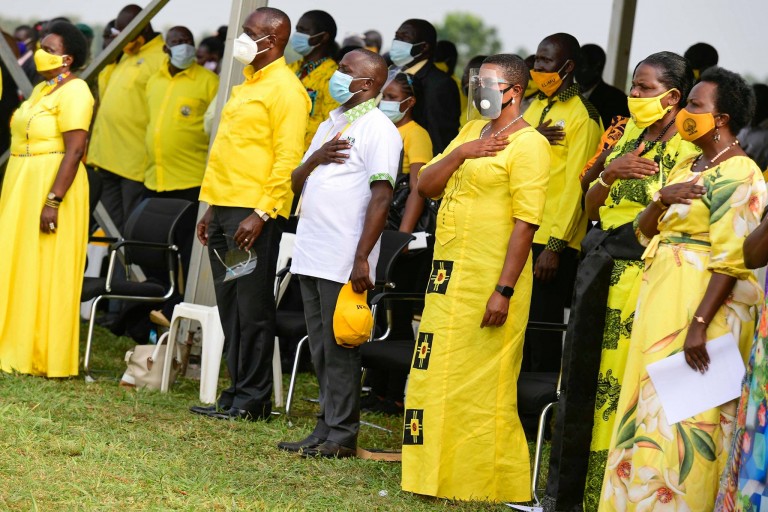 Bwe yabadde ayogerako eri abakulembeze yagambye nti obutakuba laale si yenkomerero y'ensi. Museveni agamba nti okungaanya abantu abangi ku laale mu kiseera kino kiyinza okutambuza Covid-19 n'abantu okweyongera okufa.
Agamba nti waliwo abantu abasobodde okuwona Corona kuba Uganda tulina abalwadde batono olw'okuteekawo embeera etangira abantu okulwala kyokka waliwo abafudde.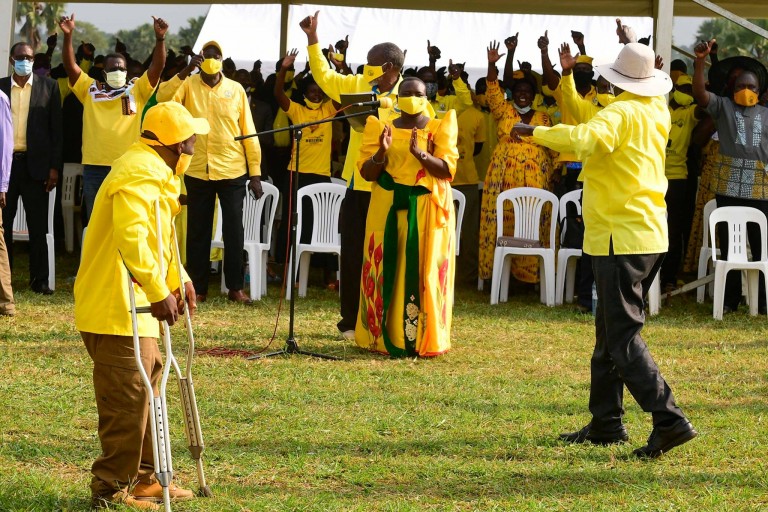 Museveni era agambye nti waliwo abantu abaali bagamba nti twongezeeyo okulonda olwa Corona kyokka tebasobola kwongezaayo bulamu olw'obulwadde, "singa wabalukawo ekizibu, tulina okunoonya engeri y'okukirwanyisa kuba twasobola AIDS, Ebola era tusobola okulwanyisa Covid-19 singa abantu bakomya obulagajjavu n'okugoberera ebiragiro by'okulwanyisa Covid-19, "Met with NRM leaders from Amuria, Bukedea ,Kalaki, Kapelebyong, Katakwi, Kumi, Ngora, Serere & Soroti Districts. Not having rallies is not the end of the world. Any action to bring large numbers of people in this pandemic period will cause more infections and some people will die. Many have healed from Corona because we still have small numbers which are manageable, but some have also died. Some people were saying we postpone elections because of Corona but we cannot postpone life because of this. Once a problem comes, we have  to find a way of dealing with it. Just like we have dealt with AIDS, Ebola, we can deal with Corona as long as people are not reckless and follow the SOPs".