Celebrated NBS news anchor Canary Mugume has finally spoken out on allegations sprouted by a one Gisha Cherry on twitter claiming how she was gruesomely raped by the soft spoken news reader at a time when she was still her girl friend.
It should be noted that on Thursday last week, a twitter account operating under the names of Gisha Cherry came out and alleged how Canary Mugume raped her at a time when the two were in a relationship.
"It hz been difficult 4 me 2 speak out fearing 2 be laughed at But it's time 2 demand 4 justice. I was raped by @CanaryMugum in 2018 in his friend's car after him & his gay friends mixed drugs in mai drink. He accused me of informing his mum that he was doing homosexuality.I used 2 be his girlfriend 4rm Rwanda thou staying in Uganda 4 ma studies. I was so close 2 his mum who preferred me to his current girlfriend. So everything that his mum always got 2 know @CanaryMugumealways suspected me 2 be the one informing his mum even when it wasn't me"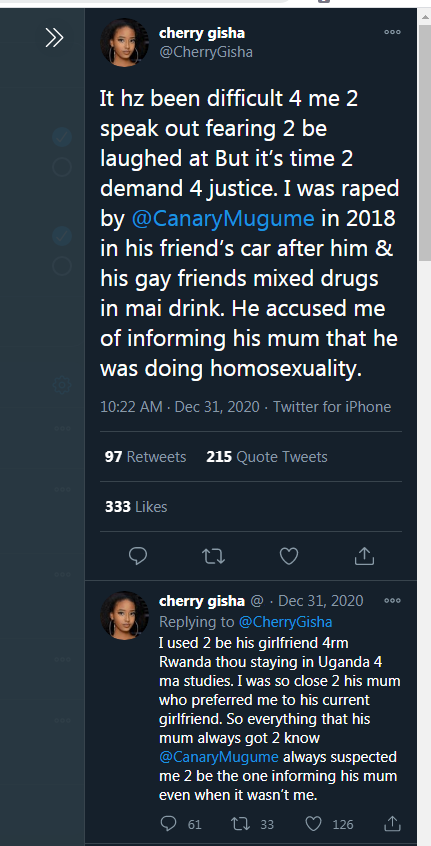 And now to defend himself over the insensitive allegations, Canary took to his official Facebook page to reveal how Gisha Cherry is actually boy that is tweeting under the guise of a lady all with the purpose of black mailing him.
"Her pictures are being used wrongly to blackmail me. The real person in the picture is called Eliyah Abdul who I spoke to on phone yesterday.
'Cherry Gisha' is a catfish & is a boy tweeting. How do you blackmail an investigative journalist who will find out who you are?
Treat everything from this Cherry account as fake. The boy tweeting will soon be exposed with his entire blackmail group, who are paid just to spoil people's names."
Canary posted on Facebook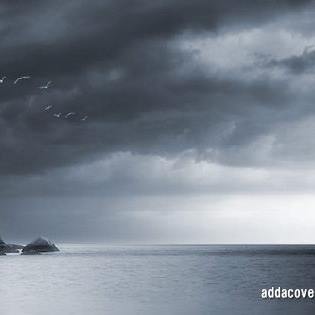 The Maverick is a seasoned Journalist and writer currently working for Galaxy FM. Connect with him on Social Media using the links below