It's all but confirmed that NBS TV and National Unity Platform's darling, Robert Kyagulanyi Ssentamu aka Bobi Wine have a rocky relationship.
The beef started when Bobi Wine wrote a rant letter to NBS TV management, asking them to apologize to 'Ugandans' for relaying what he termed 'false election results' of 2021 presidential elections.
In his letter, Bobi expressed his disappointment in the way the Naguru based station 'established its own tally center' contrary to gov't directive that no one was allowed to release results except the electoral commission.
"You will recall that in many countries, cooperation like yours have chosen to side with the regimes in power against in situations of great moral conflict. Whether they do it for material gain or other considerations, they never escape the consequences of their depravity. I hope you will reflect on your actions and apologize  to the people of Uganda", the letter partly reads.
However, NBS team refused to back down and instead informed Bobi and colleagues to take a chill pill because his employees 'provide equal opportunities to all political players' irrespective of their inclination'.
Since then NUP's irate supporters have embarked on bashing, insulting and demeaning whoever is affiliated with the Station. Some have even gone far ahead to unfollow all NBS social media pages in protest. But from look of things, their threats are not serving to purpose just yet!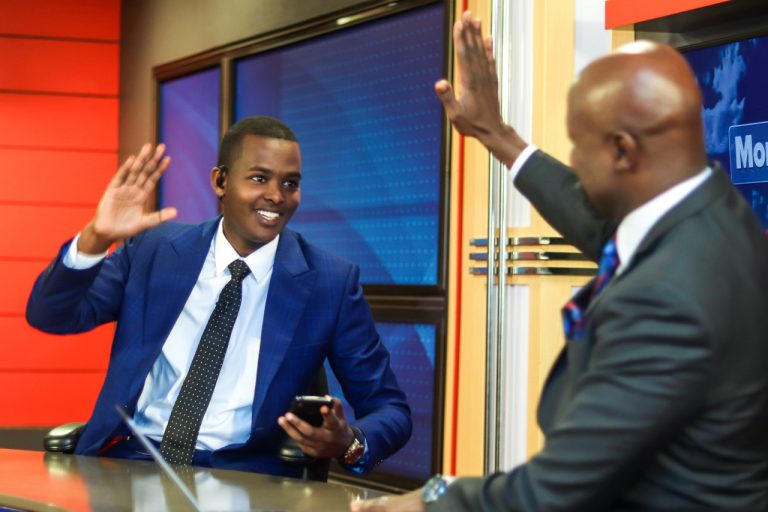 The station gaffer Kin Kariisa is instead asking his employees to to ignore the disgruntled fans and treat them with contempt they deserve. Yesterday, Kariisa took to Twitter and told journalist, Samson Kasumba  to cool down and let the noise blow away.
"Mukulu @Samsonkasumba cool down please. Wnston Churchill said: "You will  never reach your destination if you stop and throw stones at every dog that barks. We are NBSAlways", he tweeted.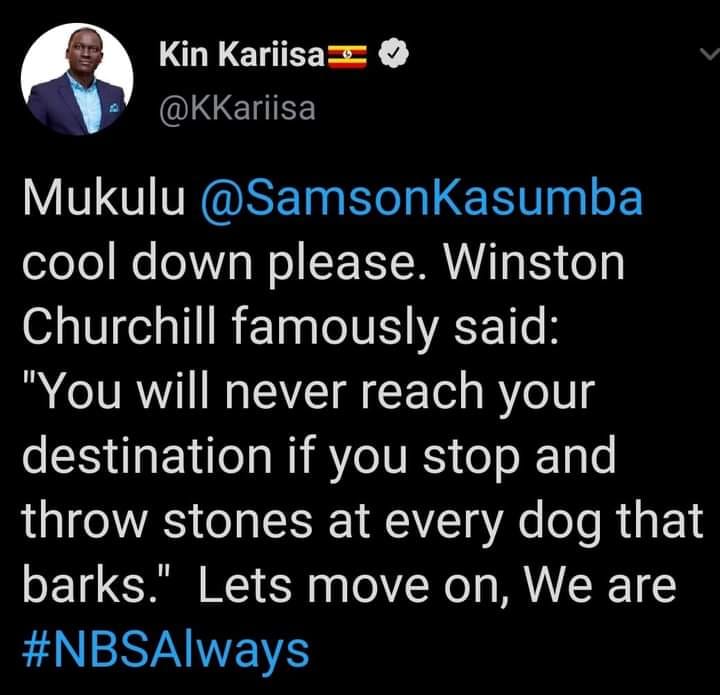 Will Bobi mend his relationship with NBS TV on its another battle the nation should watch out for?
We shall keep you posted just in case…
Enock Mugabi aka iWitness is a Journalist, Seasoned Writer and Music Analyst with a passion for sports.
Connect with him on social media using the links below in bio.