Express FC is back on a tip top song!
"I have resigned as Tooro United Football Club head coach. In fact, I had already resigned before the kick-off of this match (against Onduparaka). Management has not been so supportive and I cannot tolerate such conditions," Richard Wasswa Bbosa cried out when he booted small club Tooro United.
Bbosa returns to revive Express FC
Bbosa has hit the top roof with Express FC after reuniting with them mid last season.
The club after dismantling Wakiso Giants over the weekend, leapfrogging champions, Vipers SC to sit at the top of the Uganda Premier League.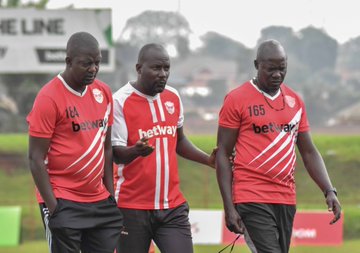 He was given a daunting assignment to dig the club out of the grave. It had been buried into by club legend George Ssemwogerere.
Mukwano gwa abangi were headed for relegation. The former SC Villa and Tooro FC head coach was called in to negotiate the tight bend to guarantee himself a contract with Uganda's oldest club.
Bbosa secured the club's relegation situation and had the job for keeps.
The Express FC head coach, who had troubling times at SC Villa and Tooro, returned to find a totally different environment.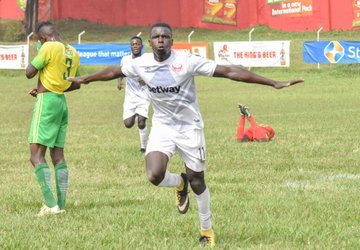 One that saw the club hand him millions to secure talent for the club in bid to compete with the cream of the league.
KCCA FC, Vipers dominance
KCCA FC and Vipers SC had distanced themselves from the rest of the league. Between themselves they share eight premier league titles since Express FC had their hands on it in 2012. KCCA FC having had the lion's share at five to Vipers SC's three.
Somebody had to break this jinx. SC Villa was close but due to their administrative and financial squabbles, came short.
Express FC has been a transformed force under the new administration of celebrated Kampala lawyer Kiryowa Kiwanuka.
Kiwanuka has instilled discipline in the club's structures, including restoring calm within the fan base. He has also structured the club in a way to suit the requirements of the professionalism as required of the modern game.
New CEO to fix the mess
Isaac Mwesigwa was brought in as the club's CEO to shape the restructuring process. This restructuring saw the confirmation of Bbosa as the club's official head coach.
The pair of Mwesigwa and Bbosa has been instrumental in reviving the club's fortunes and they knew what was on their hands when needed to take the bulls by their horns.
KCCA FC and Vipers SC have been successful squarely due to their financial power and their ability to put it to absolute use.
The two clubs have been able to bully Express FC and other Uganda Premier League clubs in the transfer market for the past eight years because of their financial muscle.
Transfer inactivity
Express FC have seen top of their stars cross to Lugogo without a fight. Caesar Okuthi, Sadam Juma and John Revita have been some of the key names that Express FC found themselves helpless to keep when Mike Mutebi's KCCA FC came calling.
With the return of calm at Wankulukuku, Express FC with the guidance of Bbosa kept some of their stars and was able to muscle it out with the big boys to secure some significant names to their ranks.
Faisal Ssekyanzi, Steven Luswata, Godfrey Lwesibawa, Murushid Juuko, Abel Eturude and Enock Walusimbi were all secured at the transfer window opening to beef the squad.
Club transformation and results
Express FC has been a threat right from kick off. Their ascendance to the summit of the league is not a mere joke. BUL FC, Myda and Wakiso Giants have tested the Red Eagles' arrogance.
It has not only been a matter of points. Wasswa Bbosa's side has been banging in the goals in the big numbers. He has brushed off Wakiso Giants 3-0, Myda 4-1 and BUL 4-0.
The club's performances against the big boys are something worth talking about. Bbosa came on top when he was faced with opposition from old dogs.
He has also seen off Sam Ssimbwa's URA and bitter Kampala rivals SC Villa. Bbosa with his new assemblage have gone on to deny KCCA FC and Vipers SC by squaring with them and going home with a point from both outings. His reign so far has seen him register 9 wins, 5 draws and 1 loss.
In those games, he has had his team bag 25 goals, conceded 10 and collected 6 clean sheets. What a return!
The flying start to the season should be terrifying to the opposition as Red Devils look to defy the standing order to seal a seventh league title.
The fans, who, are yet to be fully allowed into the stadium to cheer their team because of the Covid-19 pandemic, will surely be pregnant with the performances so far.
For more Zzina Sports update, follow the link below;
https://www.facebook.com/GalaxyFm1002/videos/868612500659274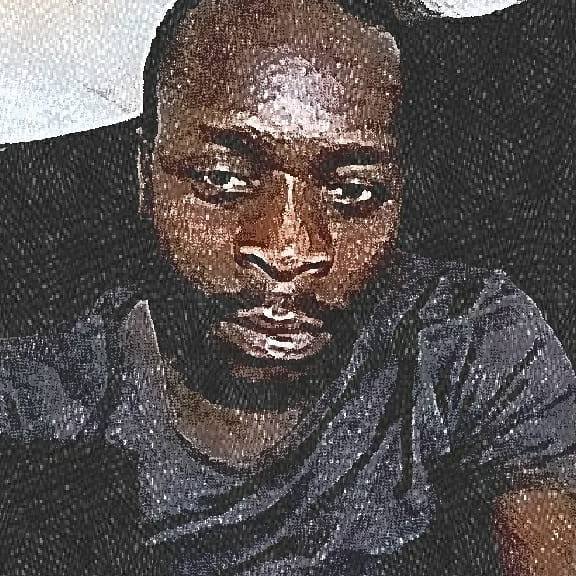 Award winning journalist and writer who has worked as a stringer for a couple of acclaimed South Africa based German journalists, covered 3 Ugandan elections, 2008 Kenya election crisis, with interests in business and sports reporting.