You broke up with them, but your heart hasn't quite moved on. You're only convinced that they still matter as time goes on.
This is how Laleh Khorsandi felt about her ex-boyfriend and texted to "the one who got away.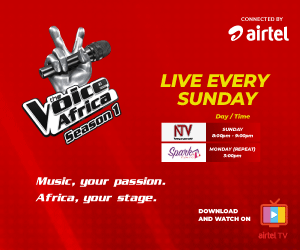 "When she texted the lyrics from Taylor Swift's "Enchanted", she didn't expect a response like that.
"Please don't be in love with someone else," she texted the guy.
Initially, he thought she had texted the wrong person, but he quickly got on it and replied.
He replied romantically, "I couldn't say it before, and I'm sorry. But I've always loved you."
The way the situation unfolded, we all know what Laleh said as he asked her immediately if he could come over.
Laleh kept her followers updated and told them how great things were going. So he came over.
READ ALSO; Dear Zzina Power, My boyfriend is pressuring me to break 'Kolona' rules and visit each other
She says, "I didn't sleep at all last night." Not a wink. Right now I'm thinking about a million things."
"Well, here's the thing: he came over last night. We talked for a while, but he left because it was so late. He came over so late, so I was like: 'You have to go.'
She added, "I also just needed to be alone."
One can always try, but it's not a typical result to expect!
They went on a date together! Yeah, they did! Laleh said they went to a rooftop cocktail bar in a hotel called Westlight.
During dinner, the man later told her that he had taken a job overseas, and no one expected that to happen.
"Still, I'm like, 'What the heck?'"
"Yes, I've got a job abroad." He said, "I'm leaving after Thanksgiving," she recalled, feeling a stab of pain in her heart, knowing the ship had sunk before it ever saw the light of day.
Laleh said their relationship didn't jumpstart again after the date.
But she didn't regret it because it was a "beautiful closure" to their relationship.
Many people don't get them, so she's glad she got hers before he left. In addition to wishing him well on his journey, she joked that she'd love to meet Rahul Rai, who had just arrived in New York.
Enock Mugabi aka iWitness is a Journalist, Seasoned Writer and Music Analyst with a passion for sports.
Connect with him on social media using the links below in bio.