Viewers on DStv and GOtv can look forward to even greater sporting variety, with some thrilling action coming their way on ESPN and ESPN 2 from Friday 21 to Thursday 27 January 2022.
DStv and GOtv is your home of the Entertainment and Sports Programming Network.
ESPN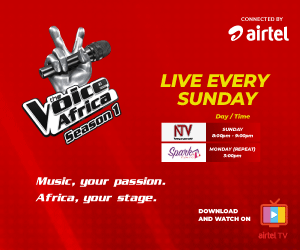 All times CAT
The first live action on ESPN arrives on the morning of Saturday 22 January, as the Carolina Hurricanes take on the New York Rangers in an NHL clash (02:00 LIVE on ESPN), while later the same day we switch focus to English football with an EFL Championship grudge match between Nottingham Forest and Derby County (14:25 LIVE on ESPN).
Former Nottingham midfielder David Prutton believes that 'forgotten man' Harry Arter could help Forest's bid for promotion to the Premier League: "He's [Arter] still a Forest player, not just harbouring players for the sake of it but if you are looking at a promotion push, sometimes the more the merrier," said Prutton.
"If he does know how to get a team over the line, like he did with Bournemouth, if he knows how to manage the emotions of what a top-six tilt could be, maybe [manager] Steve Cooper comes in and brings something out of Harry, that they remember from their time on the south coast and see where they are at the end of the season."
Sunday 23 January features back-to-back action from the Eredivisie, with NEC v Feyenoord (13:10 LIVE on ESPN), before the key clash of title favourites PSV and Ajax at the Phillips Stadium in Eindhoven (15:20 LIVE on ESPN). The evening of Monday 24 January then sees Blackburn Rovers host Middlesbrough in an EFL Championship clash at Ewood Park (21:40 LIVE on ESPN).
Fans of Basketball and American Football will get their share of news and views from the respective sport each night from Tuesday 25 to Thursday 27 January with live airings of 'NBA Today' and 'NFL Live' at 22:00 and 23:00 respectively, LIVE on ESPN.
ESPN 2
All times CAT
The first live action on ESPN 2 arrives on the morning of Friday 21 January, as Memphis takes on Southern Methodist University in an NCAA Basketball clash (02:00 LIVE on ESPN 2).
The NFL Postseason then take centre stage on ESPN 2, with four live games across Saturday night (23:35 LIVE on ESPN 2), Sunday (03:15 and 22:05 LIVE on ESPN 2) and Monday morning (01:40 LIVE on ESPN 2) as the 2021-22 season takes another step closer to the Super Bowl next month.
One of the major pieces of news in the NFL in recent times has been Tampa Bay Buccaneers wide receiver Antonio Brown questioning whether he and quarterback Tom Brady are even 'friends': "To me, a friend is someone who's got your back," Brown said on the 'Full Send Podcast'.
"Not everybody in sports is going to be your friend. Tom Brady's my friend why? Because I'm a good football player. He needs me to play football. People have different meanings of what friendship is."
The morning of Tuesday 25 January sees action from the ice, as the Washington Capitals take on the Vegas Golden Knights in an NHL clash (02:00 LIVE on ESPN 2), while Wednesday 26 January features more future NBA stars with an NCAA Basketball clash between Kentucky and Mississippi State (04:00 LIVE on ESPN 2).

Visit www.dstv.com and www.gotvafrica.com to subscribe or upgrade, and join in on the excitement. And while you're on the move, you can stream the action on the DStv App.
ESPN selected broadcast highlights
All times CAT
Saturday 22 January
02:00: NHL, Carolina Hurricanes v New York Rangers – LIVE on ESPN
14:25: EFL Championship, Nottingham Forest v Derby County – LIVE on ESPN
Sunday 23 January
13:10: Eredivisie, NEC v Feyenoord – LIVE on ESPN
15:20: Eredivisie, PSV v Ajax – LIVE on ESPN
Monday 24 January
21:40: EFL Championship, Blackburn Rovers v Middlesbrough – LIVE on ESPN
Tuesday 25 – Thursday 27 January
22:00: NBA Today – LIVE on ESPN
23:00: NFL Live – LIVE on ESPN
ESPN 2 selected broadcast highlights
All times CAT
Friday 21 January
02:00: NCAA Basketball, Memphis v SMU – LIVE on ESPN 2
Saturday 22 January
23:35: NFL Postseason, Teams TBC – LIVE on ESPN 2
Sunday 23 January
03:15: NFL Postseason, Teams TBC – LIVE on ESPN 2
22:05: NFL Postseason, Teams TBC – LIVE on ESPN 2
Monday 24 January
01:40: NFL Postseason, Teams TBC – LIVE on ESPN 2
Tuesday 25 January
02:00: NHL, Washington Capitals v Vegas Golden Knights – LIVE on ESPN 2
Wednesday 26 January
04:00: NCAA Basketball, Kentucky v Mississippi State – LIVE on ESPN 2