Viewers on DStv and GOtv can look forward to thrills and spills from the world's best basketball league, with ESPN and ESPN 2 the premier venues for coverage of the National Basketball Association (NBA). The 2021-22 season will continue through the week of Friday 21 to Thursday 27 January 2022.
DStv and GOtv is your home of the Entertainment and Sports Programming Network.
The first of two live NBA Regular Season games this week arrives on the morning of Saturday 22 January, as the Washington Wizards welcome the Toronto Raptors to the Capital One Arena in the United States capital (03:15 LIVE on ESPN 2).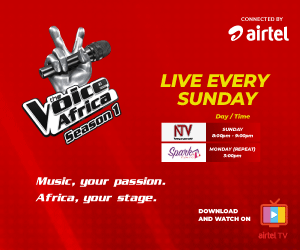 The Wizards are working hard to get themselves into Playoff contention in the Eastern Conferences, having had a season in which they are hovering around the .500 mark.
"Our overall approach was, I thought, a little lackadaisical," said Wizards coach Wes Unseld Jr. "You're fighting human nature? I don't know. But we can not look at anyone's record or how many games they've lost in a row… whatever that may be. We're in no position to do that."
The Raptors, meanwhile, find themselves in upper mid-table in the Eastern Conference as they look to push for a place in the Playoffs. They will be relying on the excellent scoring form of Fred VanVleet, though he has paid credit to the team's work at the other end of the court: "I really thought it was the defence, to be honest with you, just picking up full court and trying to generate some aggressiveness."
The second live clash arrives on the evening of Sunday 23 January, as the New York Knicks take on the Los Angeles Clippers at the iconic Madison Square Garden (20:00 LIVE on ESPN).
The Knicks have recently been rocked by a rift between fans and key player Julius Randle, though the latter has since issued a sincere apology: "Just want to send a quick message to our fans and be clear – I love NYC and being a part of this team and this franchise," Randle wrote on social media. "And like most Knicks fans, I am really passionate about us being successful."
The Clippers, meanwhile, will be looking to keep up their recent trend of defy-the-odds victories. "It just shows our grit, it just shows what we've been through the last year and a half in terms of our next-man-up mentality and it just shows what we're capable of, really," Terance Mann said.
Visit www.dstv.com and www.gotvafrica.com to subscribe or upgrade, and join in on the excitement. And while you're on the move, you can stream the action on the DStv App.
NBA match broadcast details
All times CAT
Saturday 22 January
03:15: Washington Wizards v Toronto Raptors – LIVE on ESPN 2
Sunday 23 January
20:00: New York Knicks v Los Angeles Clippers – LIVE on ESPN