Lynda Ddane stuns netizens as exposes her 10kg fat 'sumbie' in snippet video
Lynda Ddane stuns netizens as exposes her 10kg fat 'sumbie' in snippet video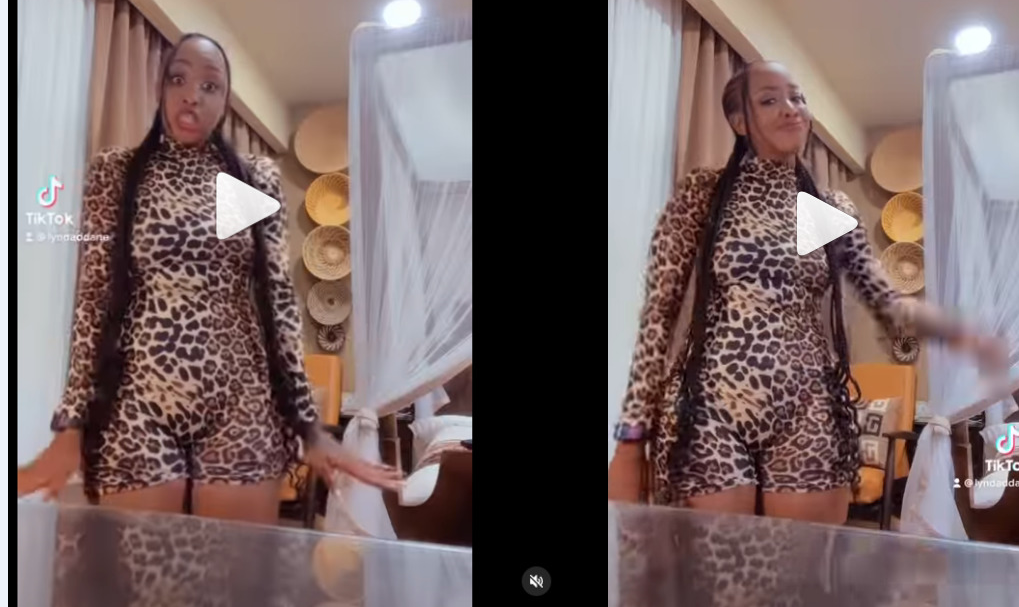 There is no doubt that celebrated NTV presenter Lynda Ddane is such a big personality when it comes to social media and content creation
Although the thick and seemingly watery presenter may be new to the TV business, she has surprisingly garnered impressive numbers both on twitter and Instagram.
Lynda's exponential growth on both Instagram and twitter has been a result of her posting attention grabbing content even if it means going half naked for her audience.
Knowing exactly what made her big on Instagram, the bubbly TV star has once again stunned her followers by posting a saucy video of herself showing off her 10KG 'sumbie' line.
In the video, Ddane who is seen dressed in a dotted skimpy outfit is seen dancing to fire boy's 'play boy' hit song as she showcases her protruding 'sumbie'
On posting the video on her handle, Ddane caption it, "Ouuuuuffff"
https://www.youtube.com/watch?v=9JzgZlapSaA
Lynda Ddane stuns netizens as exposes her 10kg fat 'sumbie' in snippet video
Lynda Ddane stuns netizens as exposes her 10kg fat 'sumbie' in snippet video
The Maverick is a seasoned Journalist and writer currently working for Galaxy FM. Connect with him on Social Media using the links below