Diamond Platnumz's baby mama Tanasha Donna, who doubles as Zari's ex co-wife, has acknowledged that unlike in the past, Diamond is really trying to be a good father to their child.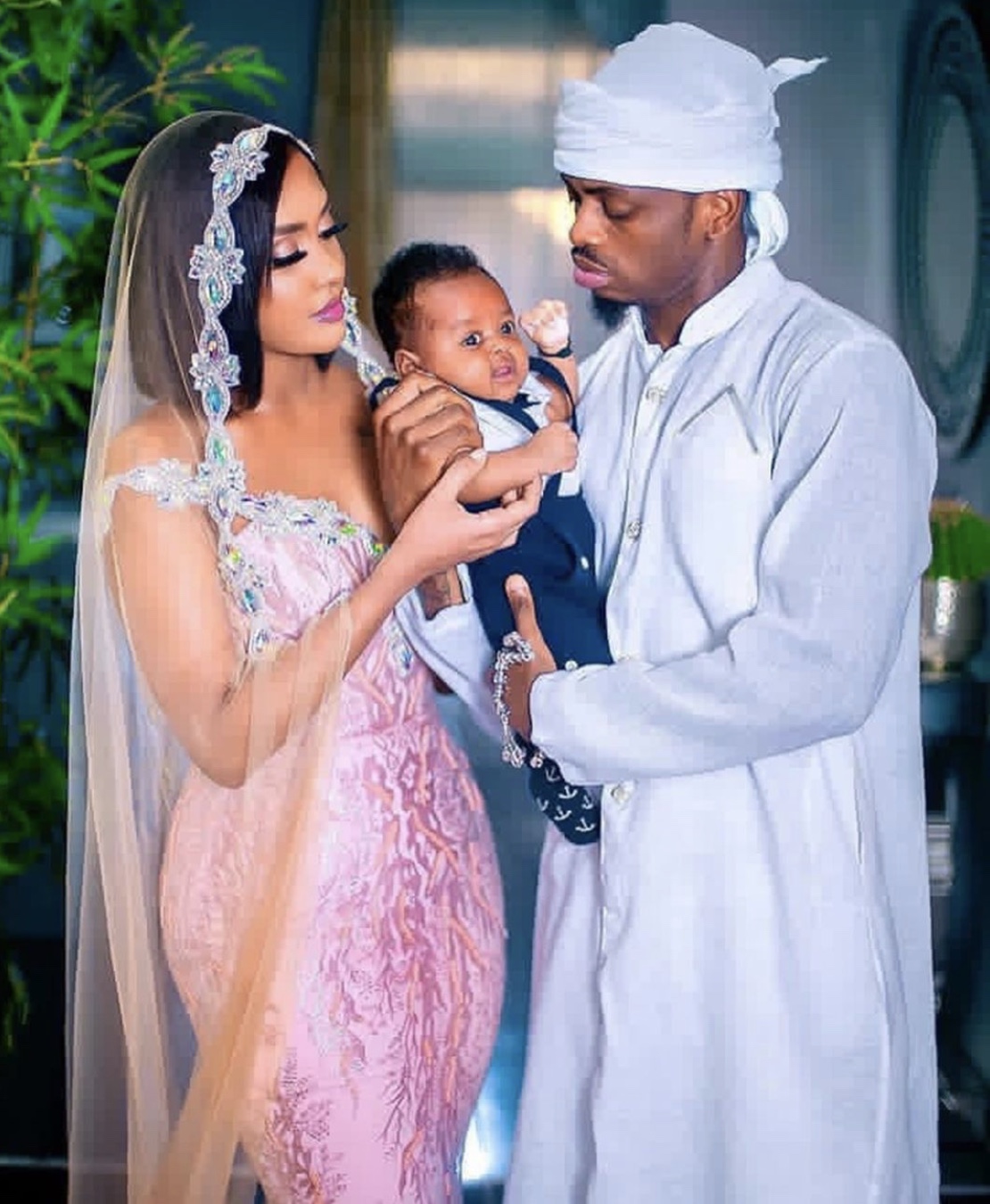 In an interview with Kenya's KISS FM, the mother-of-one revealed that she has to give credit where it's due, and Diamond has been doing his best to be a good father to their child.
"Honestly, not bad I mean he is trying to be a good dad and I have to give him credit for that," she said.
Speaking about parenting as a 27-year-old, Tanasha confessed that it is not any easy as she is juggling between a career and raising her son but said she loves everything that comes with it.
"It's not easy because you are juggling a lot of things. You know, you are pursuing your career, you are a mother at the same time and separated from the father even though he is present in his life. It's a hustle but honestly, it's one of the best things that has ever happened to me. It's the most beautiful thing," she said.
Narrating what keeps her in check, Tanasha stated that it's hard to imagine her life without her son as he is the reason she keeps working hard.
"Honestly, I can't imagine my life without my son now because he is what drives me right now, he is what keeps me going and he is the reason why I want to make a million dollars before I hit 30 years old because it's not about me anymore. I have him," she added.
Watch her interview below;
Just a year ago, Tanasha accused Diamond of being an absentee father. In an interview, she accused him of neglecting his son.
"What do you mean supporting financially? I have been doing it all on my own, to be honest. In fact, I will be 100 percent honest with you, I'm very real and I'm not going to say something that is not the case. With all the respect I have for him and I don't have any bad blood with him. No, he is not supporting (me) and I'm doing it on my own. I don't need his support, to be honest, I'm raising my son just fine. There is nothing that boy lacks in his life. He is fine, that's what matters," she said.
READ ALSO: Tanasha cryptically accuses Diamond of child neglect
Enock Mugabi aka iWitness is a Journalist, Seasoned Writer and Music Analyst with a passion for sports.
Connect with him on social media using the links below in bio.