Martha Kay continues to taunt Fat boy as she relentlessly flaunts newly acquired Range Rover Sport
Socialite Martha Kay has continued to torment her haters by relentlessly posting pictures of her newly acquired Range Rover Sport.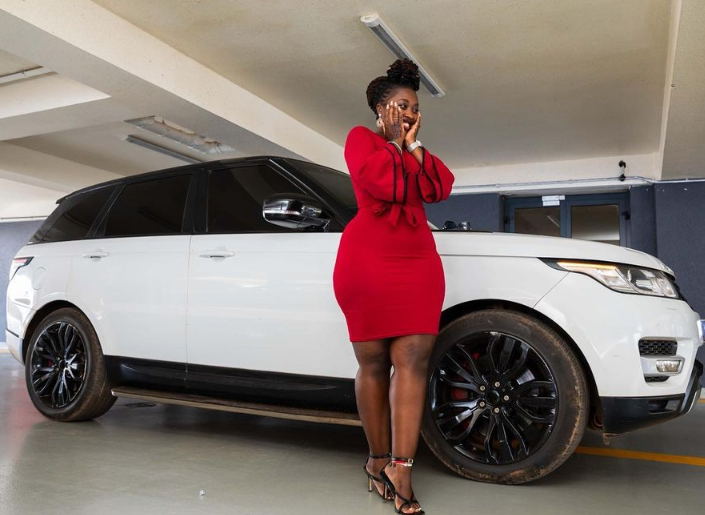 It should be remembered that when the beautiful and curvaceous radio presenter took to social media and revealed that she had finally been gifted with her dream car (a Range Rover Sport), a number of people, including veteran radio presenter James Onen a.k.a. Fatboy said that there was no way Kay could have afforded such an expensive car without the help of a loaded guy.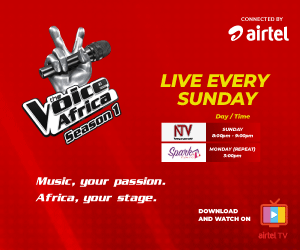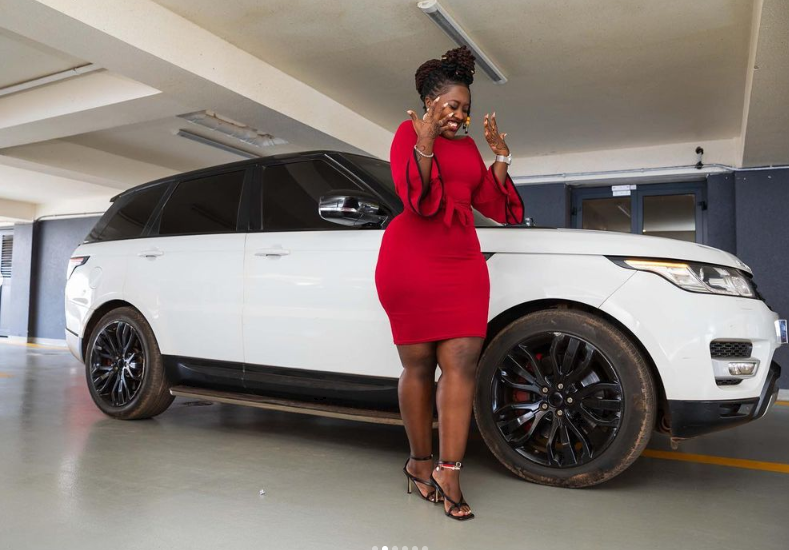 "Hard Work??? Sorry but there is simply NO WAY that Martha Kay bought that Range Rover with her own money. Stop playing now," Fatboy posted rubbishing Martha Kay's claims that she had bought the car using her own hard-earned money.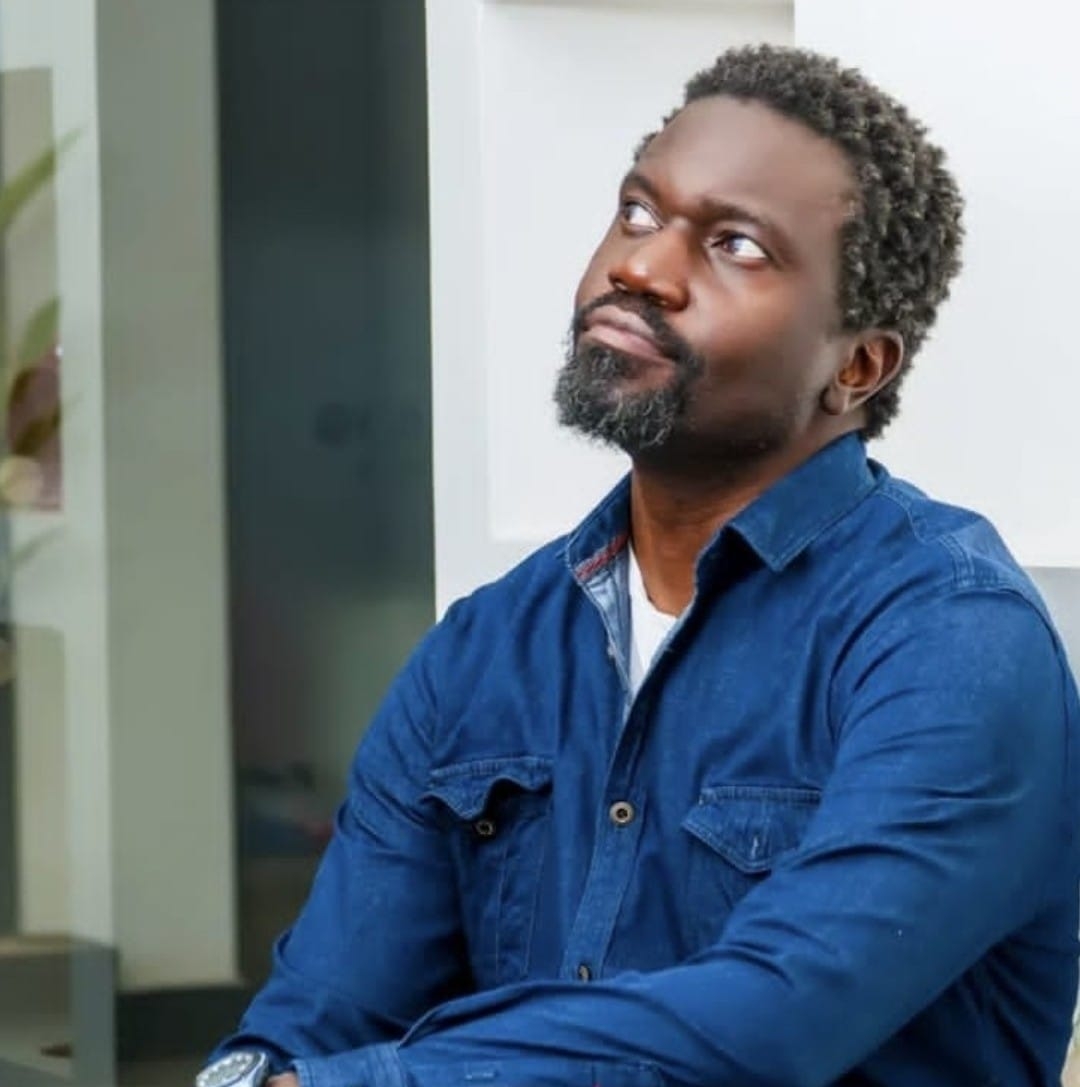 Of course as a way of protecting her dignity, Kay responded by accusing Fatboy of being both jealous and insensitive.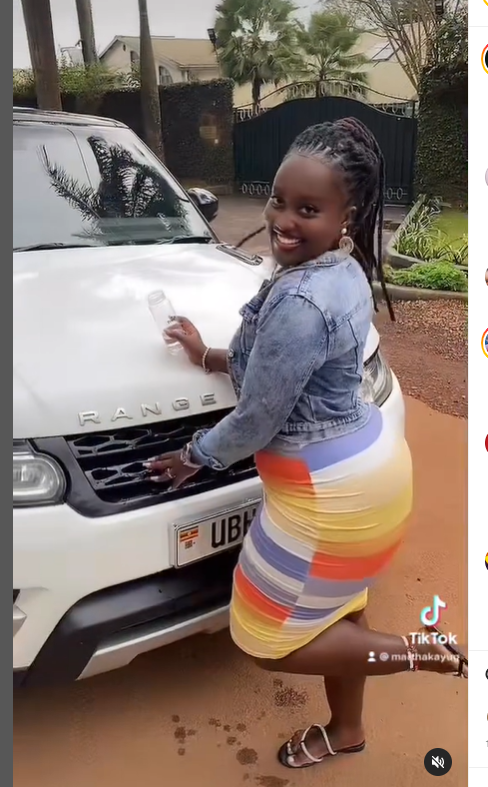 "I used to hear about/listen to Fatboy as a child in primary school. Reading his posts about me and all the hate/bitterness he expresses teaches me one thing…Keep working hard to create such peace and happiness so you don't have to hate on little girls for clout," Martha Kay posted.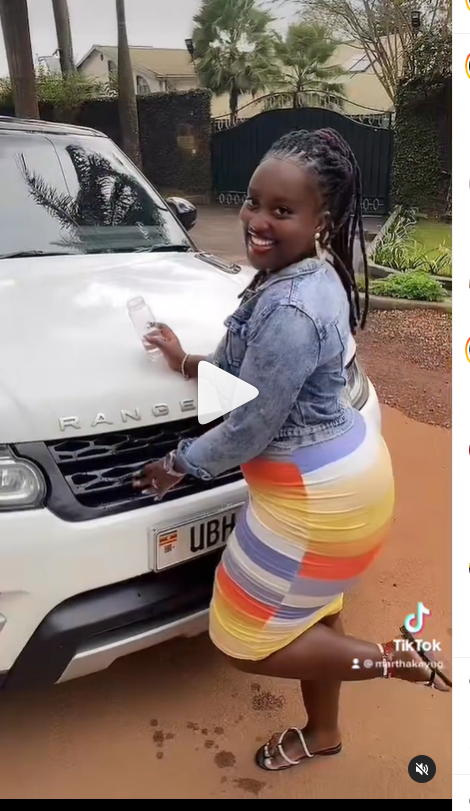 Perhaps as a way of keeping haters talking about her recent acquisition, Martha Kay has since continued posting pictures of herself posing next to the white Range Rover.
https://www.google.com/search?gs_ssp=eJzj4tTP1TewzEouK1ZgNGB0YPBir8wvLSlNSgUAUQAG7g&q=youtube&oq=you&aqs=chrome.1.69i60j46i131i199i433i465i512j46i131i433i512j0i131i433i512l2j69i60l3.1674j0j7&sourceid=chrome&ie=UTF-8
Kay continues to taunt Fatboy as she relentlessly flaunts newly acquired Range Rover Sport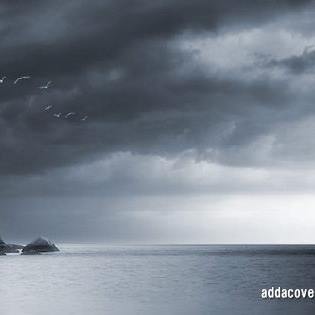 The Maverick is a seasoned Journalist and writer currently working for Galaxy FM. Connect with him on Social Media using the links below