The Ministry of Health has confirmed six new cases of the deadly Ebola Virus Disease after tested samples returned positive.
The announcement was made by Dr Henry Kyobe, the Ebola Incident Commander, in a press briefing on Thursday afternoon.
"As of today, we have seven confirmed cases, one confirmed Ebola death and seven probable [Ebola] deaths. We have listed 43 contacts [of the victims] and we are doing contact tracing," he said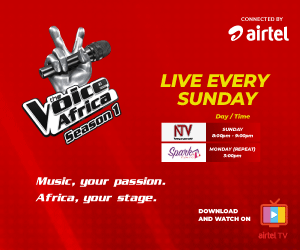 The infected are among over ten patients with Ebola-like symptoms who were admitted at an isolation center at the Mubende referral hospital.
13 people showing Ebola-like signs were picked up from Madudu Sub County in Mubende District and Rujuburi Refugee Camp in Kyegegwa district respectively. However, one of them died upon arrival at hospital.
Dr Kyobe says the government has no immediate plans of obtaining an Ebola vaccine at the moment and that there is no approved drug for the disease.
"But there are trial drugs using the monoclonal antibody technology. Largely, the treatment is mainly on supportive care. This strain has no vaccine and for now, the plan for the vaccine is not on the table but it is being considered as soon as we have some," he said.
Meanwhile, the Mubende district Ebola task force has resolved to suspend activities at all leisure centres in the district as they make efforts to control the spread of ebola.
Mubende Resident District Commissioner Rosemary said the numbers at weddings and burials will be restricted.
On Tuesday, the MOH confirmed a Sudan Ebola Virus Disease strain outbreak in Mubende after one person who tested positive died.
The deceased was a 24 year old boda boda rider who was first admitted at a local clinic in Madudu sub county, before being referred to Mubende Regional Referral Hospital, from where he died.
Ebola presents with high body temperatures, fatigue, chest pain, diarrhoea, vomiting, unexplained bleeding, yellowing of the eyes.
It spreads through contact with the blood, stool or fluids of an infected person and objects that have been contaminated with body fluids from an infected person.
One can also contract the disease through contact with blood, secretions, organs or other bodily fluids of infected animals such as fruit bats and other wild animals.