Eh Mama! Zari, Shakib in love show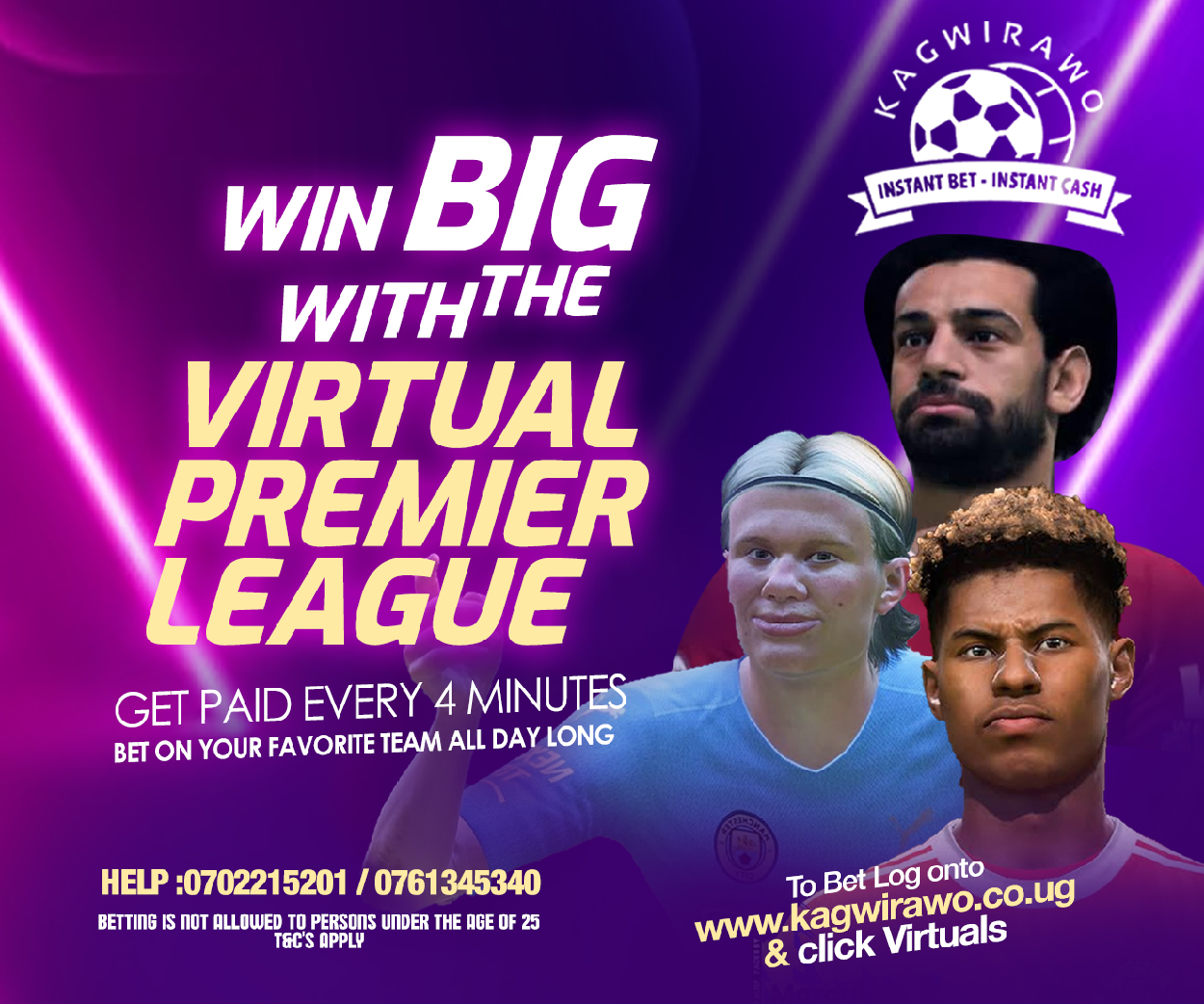 Strong personalities: Zari Hassan and lover Shakib Cham continue to show the World that love is actually a beautiful thing.
The boss lady adds another year today.
In one way of celebrating the goodness of her God, Zari took to social media and shared a message, with a photo attached to it.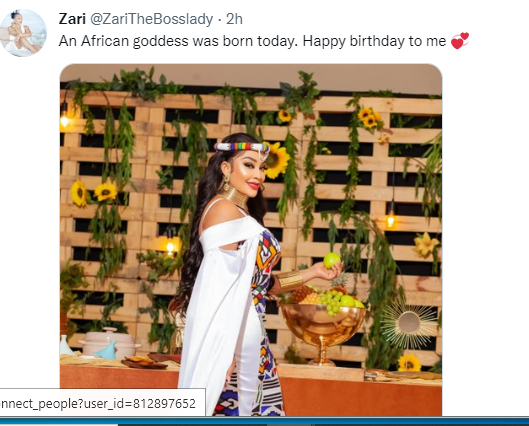 The woman from Busoga shared a similar message on her IG account.
As usual, it attracted comments from her in-laws.
Eh Mama! Zari, Shakib in love show
One of Zari's loyal followers is her man, Shakib.
In a PDA (Public Display of Affection) of sorts, the man in love left this message for Zari: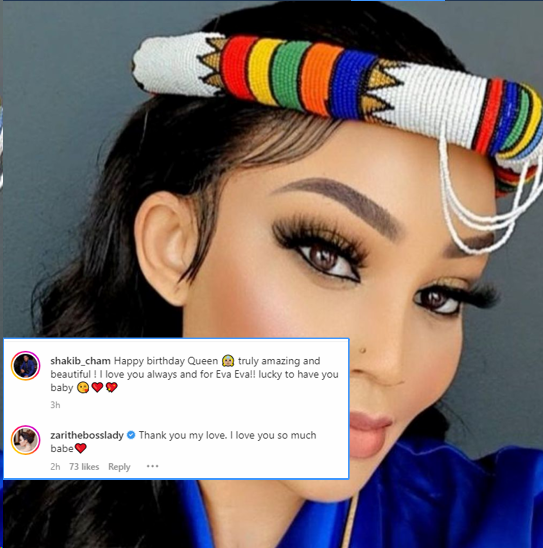 Comments from the real in-laws followed Shakib's.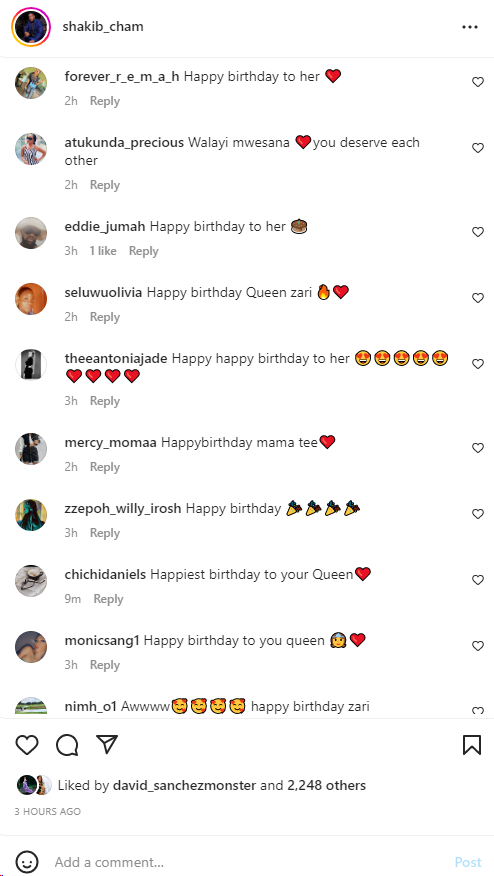 From the comments, however, the in-laws seem to wish the pair well.
Eh Mama! Zari, Shakib in love show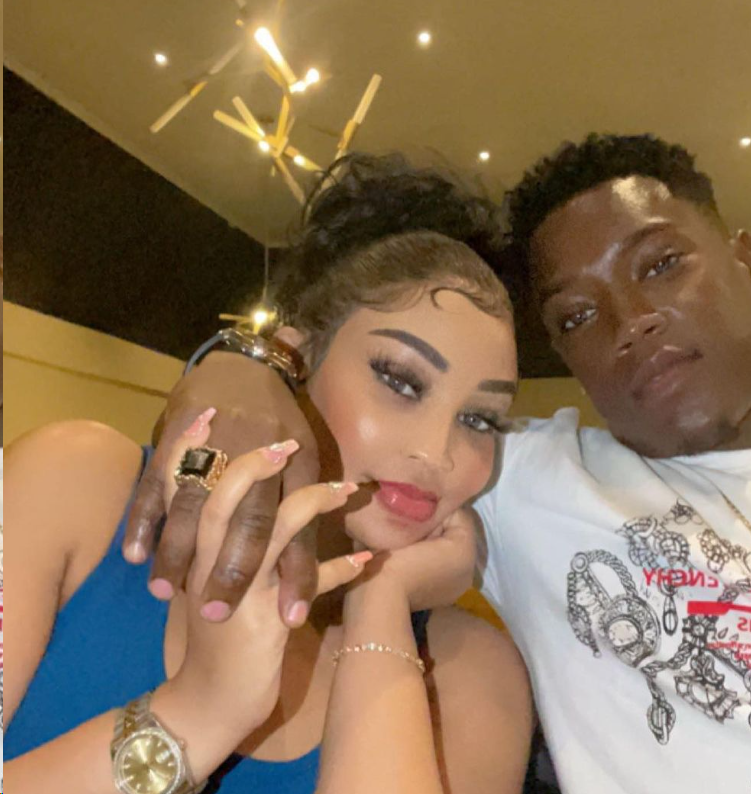 In the morning of their relationship, Zari experienced tough times with the social media in-laws some of whom accused her of 'eating younger men with salt'
Good at minding her own business, the ever stunning Ugandan ambassador in foreign lands continued pursuing what she knew was best for her. Now, the in-laws must have given up and joined her.
Eh Maama! Zari, Shakib in love show
Days ago, Zari wondered why wealthy men get bitter when she looks down on their advances.
"Men with money be so mad when you don't want them. But why? Chaii" Zari tweeted.
Perhaps this is a sign that Shakib is representing Kawempe very well.