Stealing guns
The Uganda People's Defence Forces(UPDF) will shoot to kill any assailant nabbed attacking a security institution.
Brigadier General Felix Kulayigye, the the UPDF spokesperson told journalists, following the latest fatal attack on a soldier at Kapeeka Town Council, that the military will treat such criminals mercilessly until they bow.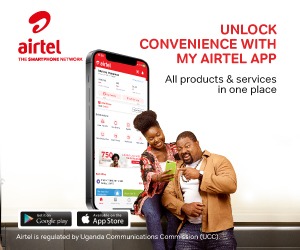 On Saturday at around 10:00 pm, unknown assailants carrying rifles attacked a Police and UPDF foot patrol unit in Kikondo cell in Kapeeka town council in Nakaseke.
Kulayigye, says during a fire exchange between the two groups, Private Obed Tufeyo was killed alongside two assailants. He says no gun was stolen but the fire arm used by the gangsters was recovered instead.
The Defense spokesperson has asserted that hence forth, all suspects robbing guns and killing security officers will not be arrested or interrogated but killed on the spot. He says this method will serve to ensure insatiable appetite for guns is killed.
Stealing guns
"So anybody who has been eyeing our guns, prepare your will or grave because you will go. Interrogation is done by police, When you attack us we return fire and its direct on the body. If people had hoped that we would arrest them and interrogate, sorry. You attempt to take our guns, we kill you and there is no compromise about that." he says
He states further that the UPDF and other sister security forces have launched a full scale on slot on criminals interested in picking rifles with appetite for gun acquisition.
The dead bodies of assailants have been transferred for Nakaseke hospital whereas the slain UPDF soldier was taken to Bombo Military hospital.
These past months, the security forces have suffered numerous attacks in the hands of assailants, with some being fatal.
Last week ,Police frustrated an attempt by unknown goons armed with fire arms on Nakulabye Police Station.
Police states that on Wednesday morning at about 4:00 am, a man armed with an AK 47 riffle approached the police station on an attack mission but was quickly stopped by an alert officer on duty.
After that, Bungokho police station in Mbale District was attacked by unknown assailants and two guns stolen. Police have since arrested the Officer in Charge.
On November 11, unknown assailants opened fire on Kensington Police Post in Kyanja, Nakawa Division around 1 am.
The goons fired two rounds, shuttering the window pane at the police post, putting locals in the area under total fear. No injuries were registered. Police are still retrieving footage from near the area as investigations into the attack commence.
Three weeks ago, unidentified gunmen raided Busika police station in Luwero district and shot dead two police officers and injured two others, before robbing two guns. The third officer succumbed to bullet wounds at Mulago hospital.