Kato Lubwama Kato Lubwama and Wisdom Kaye nearly exchange blows over 'Lusaniya' after comical duo gets free 'goats meat' lunch offer
Comical social media entertainers/bloggers Kato Lubwama and Kaye Wisdom nearly exchanged blows after the pair was invited for a free lunch date by Kampala's fast growing restaurant Faiz Cafe.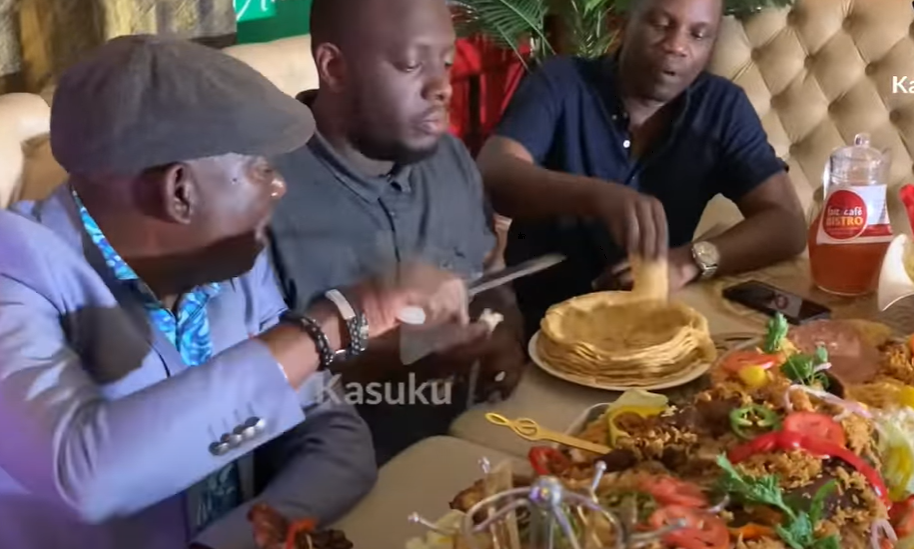 Using Kasuku as the go to person to connect with Kato and Kaye, Faiz Cafe prepared a full goat for the trio to come and enjoy at the cool premises in Wandegeya.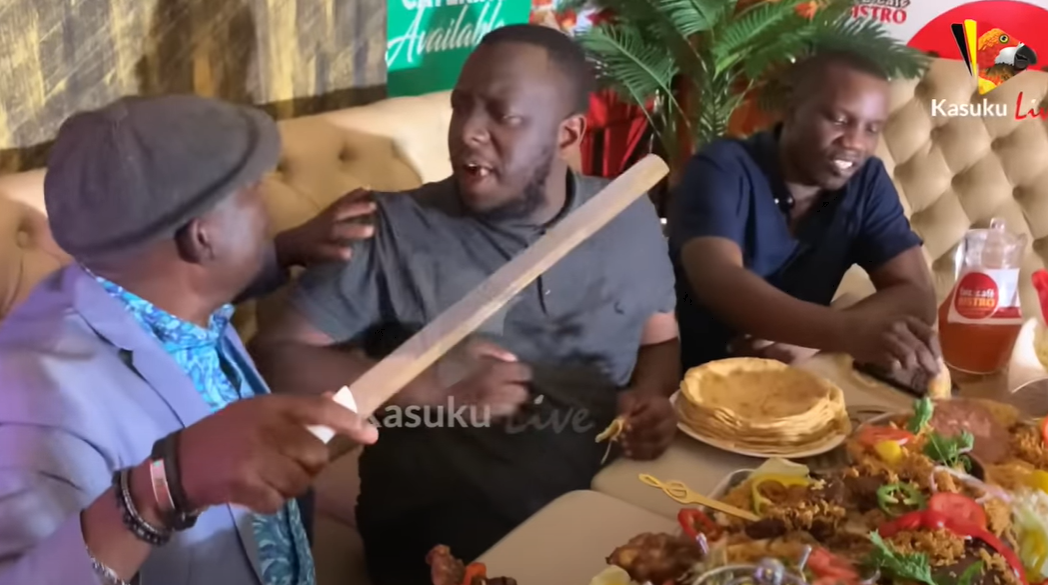 Being at loggerheads for the kind of political beliefs they both hold, both Kato & Kaye rumbled through the visit & when time for eating their goat came, the two nearly exchanged blows as the two kept on being intolerant to each other.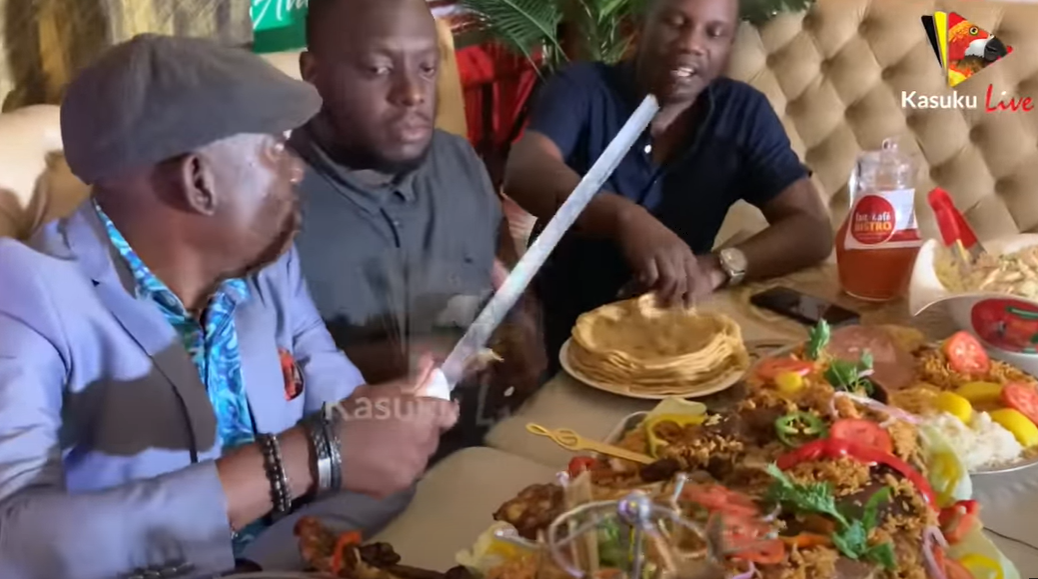 Kato who is a close buddy to Kasuku requested that he has his share sliced off the main goat and put in a different plate but his plea fell on deaf ears as the restaurant wanted it's premise promoted through their rivalry
Kato Lubwama & wisdom Kaye nearly exchange blows over 'Lusaniya' after comical duo got offered a free goat for lunch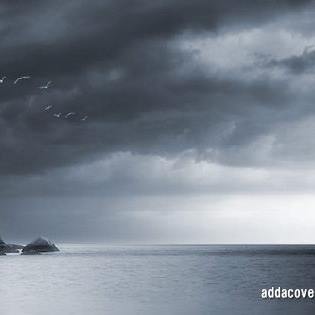 The Maverick is a seasoned Journalist and writer currently working for Galaxy FM. Connect with him on Social Media using the links below