Soldiers accused of staging illegal
The Uganda People's Defence Forces -UPDF say two soldiers accused of staging an illegal roadblock at Kakoola village Makindye Ssabagabo, Wakiso district had come from a boozing spree at a local drinking joint .
The UPDF has also trashed police reports that two duo erected a roadblock to terrorize and rob civilians of their valuables .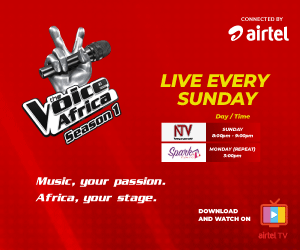 In a statement released by Col Deo Akiiki, the Deputy UPDF Spokesperson, he reveals that their own investigations suggest that the duo were drunk at the time of their arrest and acted under the influence of alcohol.
Akiiki explains that drunken soldiers had an exchange with civilians after one of them pulled out a gun to show off, before calling on their colleagues to rescue them. However, in the process, traffic was brought to a standstill as the altercation continued on the road until their arrest.
"They were drinking alcohol at a joint near the road so when the fracas happened,it was on the road, leading to the blockade of vehicles. They started bragging around and one brought out a gun under the influence of alcohol, when they got misunderstanding with the locals, the police were called in and they were arrested," says Col Akiiki.
He adds: "They called their colleagues stating that they had been arrested for doing nothing, when they arrived to check, the chaos ensued there. But there was nothing like a roadblock."
Soldiers accused of staging illegal
Col Akiiki identifies the drunk soldiers as Privates Leti and Oleti. He says that the accused alongside three others will be charged in the Army Court for breaching code of conduct under the UPDF Act .
The other soldier to face military court is Sgt Tonny Awiyo, because he failed to supervise his personnel to the extent of getting drunk. Others are: Corporal Niclous Kasaija and Pte Javira Kazibwe.
Col Akiiki explained that what police interprets as a rescue mission was because Sgt Awiyo was misinformed by Pte Leti and Pte Oleti that they had been confronted by civilians.
Col Akiiki said Sgt Tonny Awiyo as a commander of the unit guarding the home of a senior citizen who has since been established to be a retired Deputy Chief Justice, came to the rescue of his officers.
Akiiki says Sgt Awiyo's fault was to take soldiers from Lumuli Police Station, which created the impression that they were forcefully rescued.
This statement contradicts a police report stating that the duo had staged an illegal roadblock to rob from motorists.
Last week, the Deputy Kampala Metropolitan Police Spokesperson Luke Owoyesigyire told journalists that the two soldiers were arrested by officers at Lumuli police post while robbing motorists. Upon their arrest, eight other soldiers commanded by Sgt Awiyo, raided the station and ordered the release of their colleagues on gunpoint.
He also explained that upon their release, the same soldiers reported a case at Mutungo police post, revealing the identities of the culprits with an explanation that they had been taken for medical support.