SuperSport viewers on DStv and GOtv can look forward to Round 18 action from the 2022-23 La Liga, with matches scheduled to run from Friday 20 to Monday 23 January 2023.
DStv and GOtv is the only true home of football in Africa, offering a range and depth of action that no other rival can match – it's literally 'Unbeatable Football'! If you're going to spend your money on something, it may as well be on the best football in the world.
SuperSport is the only place where you can get English commentary on the legendary La Liga, where the headline fixture sees Athletic Bilbao welcome Real Madrid to San Mames Barria – with the Basque hosts looking for a repeat of their 1-0 home win over Los Blancos when the teams last met, in the Copa del Rey, back in February 2022.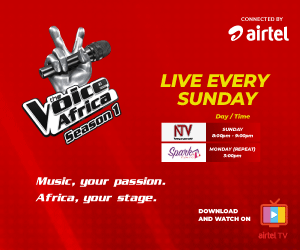 "That match was so long ago, it has no bearing on what will happen this weekend," noted Athletic manager Ernesto Valverde. "We know the quality of the opposition we will face, the achievements they have enjoyed since then. But we will have our own pride and our own ambitions for this match."
With Real facing a tricky away tie, title rivals Barcelona will hope to claim all three points on offer when they welcome Getafe to the Camp Nou, though manager Xavi Hernandez has warned his team to lift their level of play.
"We must take away the variables of matches by simply scoring the chances we create," noted the Blaugrana boss. "There have been many times where we have dropped points or even lost a match and it has been our own fault, rather than because the opponent has great quality. This can happen of course, but I want to see us take more control of our own destiny."
Elsewhere in La Liga this round, Atletico Madrid will welcome Real Valladolid to Estadio Civitas Metropolitano, while top-four hopefuls Real Sociedad face a potential banana skin away to Rayo Vallecano, and Sevilla face an Andalusia derby when they welcome Cadiz to Estadio Ramon Sanchez Pizjuan.
"We must fight for every point we can get, and this match will be no different," said Cadiz striker Alvaro Negredo, who is looking to help the team avoid relegation back to the Spanish second tier. "The task ahead of us for the rest of the season is a tough one, but if we have belief then anything is possible."
No rival can compete with SuperSport's coverage. Our viewers on DStv and GOtv enjoy an unrivalled selection of football from around the world!
Don't miss the best football action on SuperSport on DStv and GOtv. Visit www.dstv.com and www.gotvafrica.com to subscribe or upgrade, and join in on the excitement. And while you're on the move, you can stream matches on the DStv App.
La Liga broadcast details, 20-23 January 2023
All times CAT
Friday 20 January
22:00: Mallorca v Celta Vigo – LIVE on SuperSport La Liga, SuperSport Maximo 3, SuperSport Maximo 360, SuperSport GOtv Football and SuperSport GOtv La Liga
Saturday 21 January
15:00: Rayo Vallecano v Real Sociedad – LIVE on SuperSport La Liga, SuperSport Maximo 3 and SuperSport GOtv La Liga
17:15: Espanyol v Real Betis – LIVE on SuperSport La Liga, SuperSport Maximo 3 and SuperSport GOtv La Liga
19:30: Atletico Madrid v Real Valladolid – LIVE on SuperSport La Liga, SuperSport Maximo 3, SuperSport GOtv Football and SuperSport GOtv La Liga
22:00: Sevilla v Cadiz – LIVE on SuperSport La Liga, SuperSport Maximo 3 and SuperSport GOtv La Liga
Sunday 22 January
15:00: Villarreal v Girona – LIVE on SuperSport La Liga, SuperSport Maximo 3 and SuperSport GOtv La Liga
17:15: Elche v Osasuna – LIVE on SuperSport La Liga, SuperSport Maximo 3 and SuperSport GOtv La Liga
19:30: Barcelona v Getafe – LIVE on SuperSport La Liga, SuperSport Maximo 3 and SuperSport GOtv La Liga
22:00: Athletic Bilbao v Real Madrid – LIVE on SuperSport La Liga, SuperSport Maximo 3 and SuperSport GOtv La Liga
Monday 23 January
22:00: Valencia v Almeria – LIVE on SuperSport La Liga, SuperSport Maximo 3 and SuperSport GOtv La Liga