KCCA casual workers protest
Hundreds of Kampala Capital City Authority (KCCA) distressed casual labourers protesting delayed salary payment, poor pay and NSSF savings were this morning blocked from accessing City Hall to demand the resignation of the Director Dorothy Kisaka.
The frustrated workers including street cleaners, drainage desilters, and garbage loaders stormed the streets of Kampala in a procession from Namuwongo near IHK hospital to the KCCA offices at City Hall. They later attempted to reach the Office of Prime Minister citing unfair treatment by Kisaka.
The workers who held placards reading 'We Want our money', ' Give us our jobs back' , chanted, 'We want Kisaka to go'. They state they have not received their arrears for over five months, and were only paid for one month.
Mostly women, the group says they have accumulated debt from rent, utilities and cannot afford to educate their children. They also claim KCCA has stopped paying their NSSF their savings for the past two years.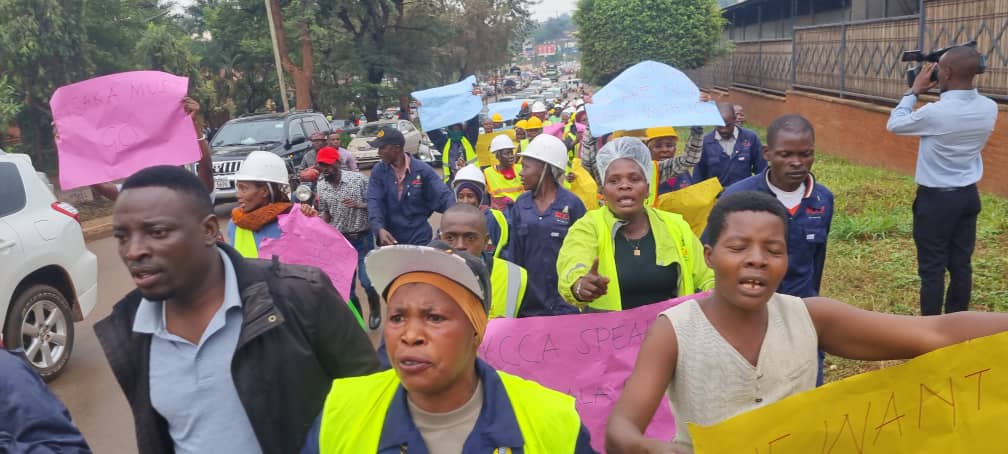 The casual workers claim they are at the verge of being evicted from their houses for failure to clear rent bills. They say besides earning peanuts, their salaries are delayed with no clear explanation. They currently earn 150,000 Shillings a month.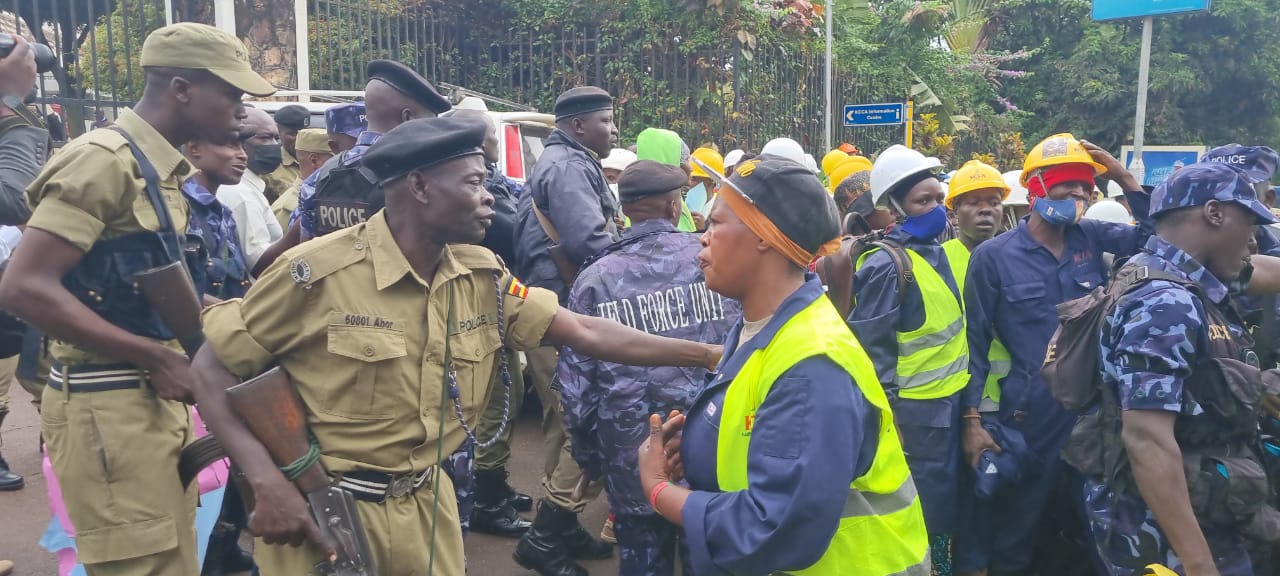 They also claim that Kisaka has directed some of them to indefinitely halt work just months after equipping them with gloves, boots, raincoats and aprons for work. They argue that after spending close to ten years in the business it is unfair to throw them out suddenly without any clear explanation.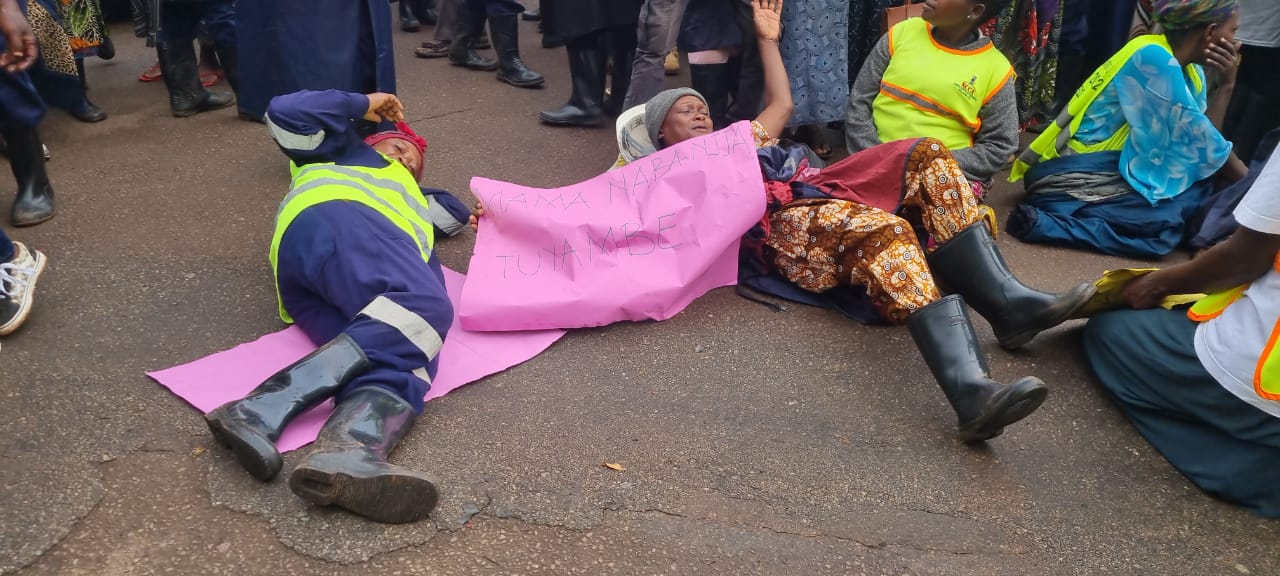 "Let her stop hiding behind President Museveni to fire us, they should give us an explanation for being fired. Some of us have swept the streets of Kampala for over 10 years, you don't just wake up one morning to stop us from work," one female laborer told our reporter Minah Nalule
"Our things are being thrown out of the house, children cannot go to school, NSSF monies from 2020 have not been remitted, yet they claimed money was being paid,"another said.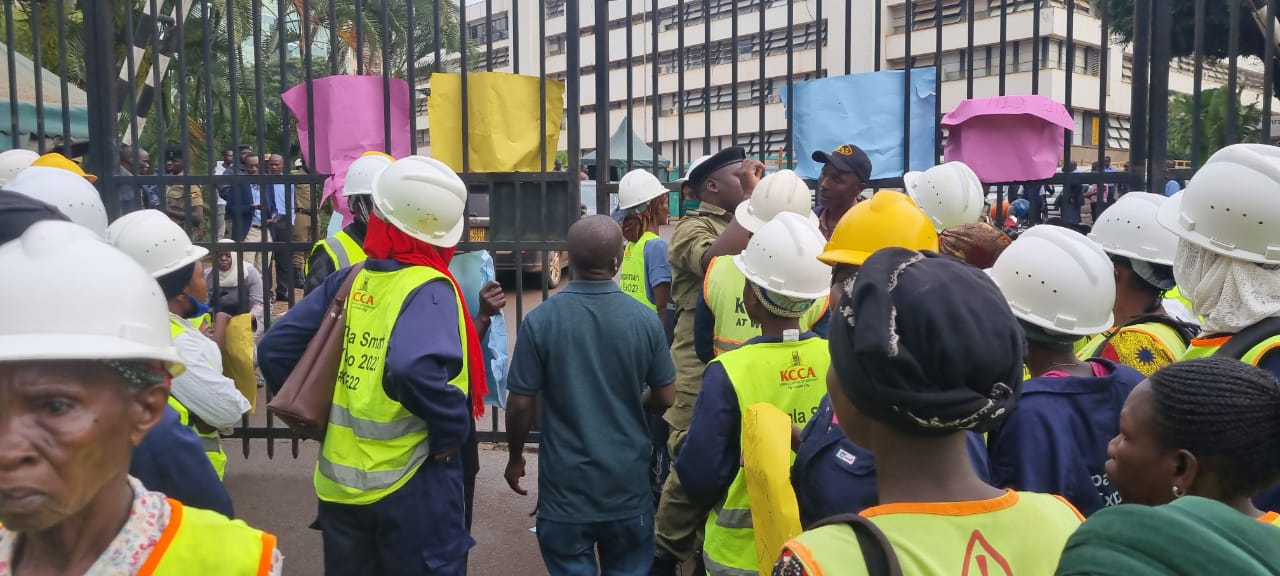 The frustrated workers say Kisaka's predecessor Jennifer Musisi was more sensitive to their demands and always ensured they were paid on time.
They now want KCCA to clear their arrears, increase their pay and restore their jobs. They are also demanding the intervention of the Prime Minister Robinah Nabbanja.
Currently, no group has been contracted to clean the city. Many KCCA casual workers were hired as individuals before the former KCCA Executive Director Jennifer Musisi asked them to form SACCOs under which to operate.