Ugandan music lovers have fully endorsed Picha (Grenade Official Ft Pinky), Katonda Wabanaku (Pr. Bugembe), Oliwa (Carol Nantongo), Kanzunzu (Fik Fameika), Omega (Anknown) and Mudra's Balo Balo.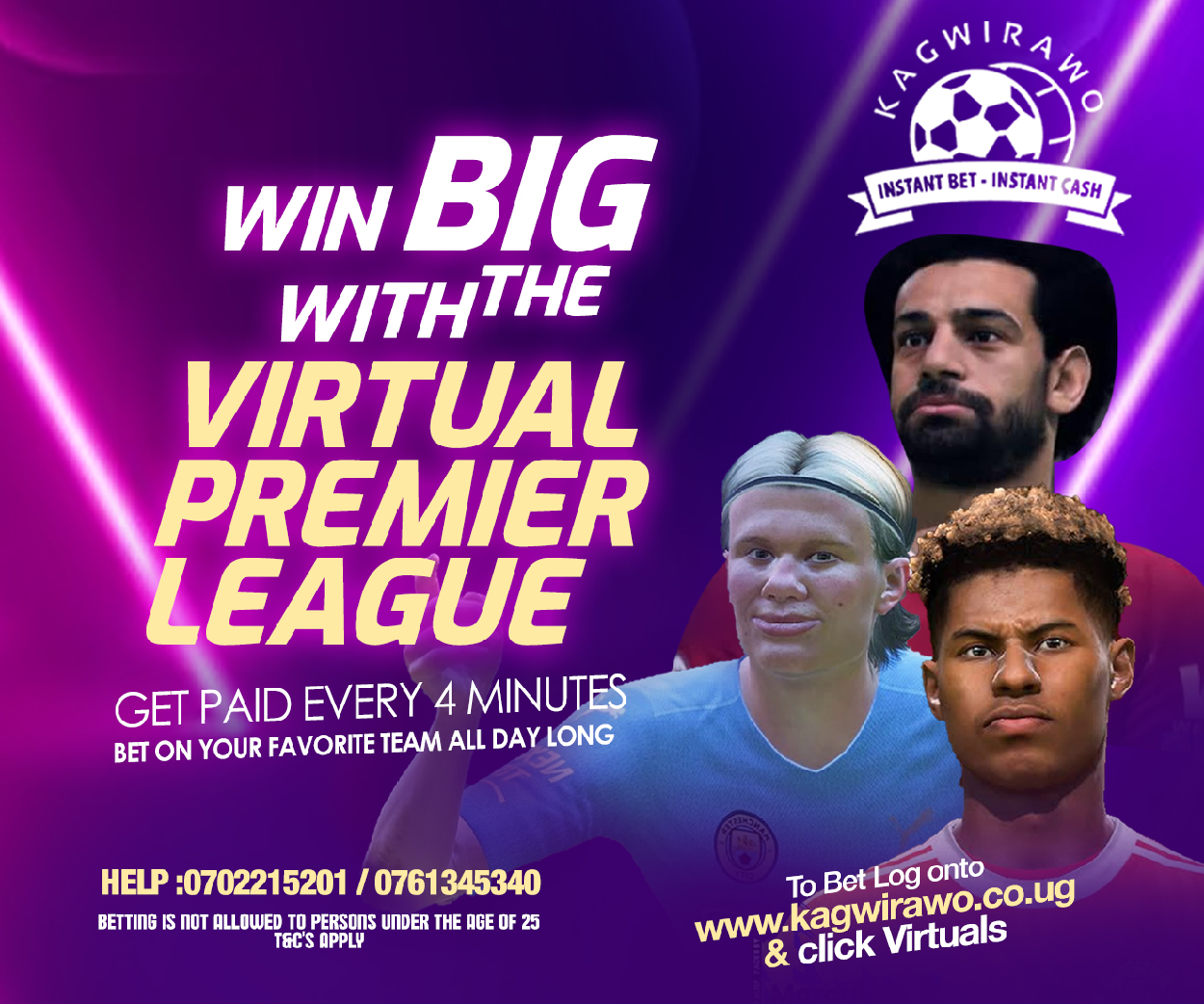 Starting months ago, the fans nominated the songs (above) in the different categories in the Zzina Awards 2022/23.
The Awards climaxed Saturday night at Motiv in Kampala with Picha, Katonda Wabanaku, Oliwa, Kanzunzu and Balo Balo standing out. For instance, Picha was named song of the year and best collaboration, while Nantongo's Oliwa took Afro beat song of the year gong.
As you will see (as detailed below), Eddy Kenzo maintained a firm grip on the Ugandan music scene, emerging the artiste of the Year. Sheebah Karungi and Fik Fameika managed Female and Male artistes of the year respectively, despite having been nominated for artiste of the year category.
See details below:
CONTEMPORARY SONG
OBULUNGI BUNUMA – B2C
OMEGA – ANKNOWN – WINNER
INSANE – RICKY MILES
WANDISAKI – REMA
NEMALA – GEOSTEADY
NDIBULUNGI – VYROTA
OLWANYE – LIAM VOICE
NKULINAKO CRUSH – ACIDIC VOKOZ
COLLABORATION
TEACHER – YKEE BENDER & FIK FAMEICA
PICHA – GRENADE & PINKY – WINNER
EBYO BYOLI – FEFFE BUSSI & KAROLE KASITA
AYI – MUDRA & SHEEBAH
CENTRE – GRAVITY OMUTUJJU & KAPA CAT
NKUFEELINGA – YKEE BENDA & CHEMBAZZ
PARTY YANI – RUYONGA, ZEX BILANGILANGI FT WONDER JR
ENJOYMENT – RICKMAN & EDDY KENZO
HUNG OVER – RICKMAN & AVION KING
BANGER – SUSPEKT LEIZOR & JOHN BLAQ
———————-
BREAKTHROUGH
TOM DEE
ALIEN SKIN – WINNER
PINKY
VYROOTA
JOWY LANDA
————————
COMEDIAN
MC MARIACHI
MADRAT & CHIKO
MAULANA & REIGN – WINNER
AMOTI OMUBALANGUZI
BIZONTO
UNCLE MO
——–
CONTEMPRARY URBAN ARTIST
ANKNOWN – WINNER
LIAM VOICE
GEOSTEADY
REMA NAMAKULA
B2C
VICTOR RUZ
VYROOTA
——————–
PRODUCER
ARTIN PRO
BOMBA
DI MARIO – WINNER
BRIAN BEATS
DADDY ANDRE
ENO BEATS
EDDIE DEE
NESSIM
————————
BEST FANS TEAM
B2C SOJAZ
TEAM BIG TALENT
SHEEBAHOLICS – WINNER
SPICE GADGETS
FAMEICANS
MUDRA NATION
———————
FEMALE ARTIST
KAROLE KASITA
SPICE DIANA
REMA NAMAKULA
SHEEBAH KARUNGI – WINNER
MARTHA MUKISA
CAROL NANTONGO
PINKY
——————–
MALE ARTIST
FIK FAMEICA – WINNER
GRENADE
EDDY KENZO
B2C
MUDRA
KING SAHA
ANKNOWN
GRAVITY OMUTUJJU
———————–
ARTIST OF THE YEAR
GRENADE OFFICIAL
FIK FAMEICA
SHEEBAH KARUNGI
GRAVITY OMUTUJJU
MUDRA
EDDY KENZO – WINNER
B2C
SPICE DIANA
KING SAHA
——————-
INSPIRATIONAL SONG
MUKAMA YAMBA – SHEEBA
MUHAMMAD ALI – KASITA KAROLE FT FEFFE BUSSI
MPAKASA – FIK FAMEICA
ENTANDIKWA – NINCE HENRY
SINZA – EDDY KENZO
KATONDA WABANAKU – PR. WILSON BUGEMBE – WINNER
ENJOY YOUR BLESSINGS – LEVIXONE
——————–
SONG OF THE YEAR
PICHA – PINKY GRENADE – WINNER
KANZUNZU – FIK FAMEICA
BALO BALO – MUDRA
OLIWA – CAROL NANTONGO
NSIMBUDE – EDDY KENZO
OMEGA – ANKWOWN
TUSIMBUDE – GRAVITY OMUTUJJU
ZAKAYO – KING SAHA
NKUFEELINGA – YKEE BENDA & CHAMBERS
SIRI REGULAR – SPICE DIANA
———————-
WRITERS
DR. BRAIN – WINNER
NINCE HENRY
LIAM VOICE
SHEENA SKIES
DADDY ANDRE
NESSIM
MUDRA
KHALIFAH AGANAGA
———————
AFRO BEAT SONG
NSIMBUDE – EDDY KENZO
CURVY NEIGHBOUR – B2C & BRUCE MELODY
BEGA BEGA – PALLASO
KABISI KANDAGALA – DAVID LUTALO
ZAKAYO – KING SAHA
OLIWA – CAROL NANTONGO – WINNER
NGONZE – REMA NAMAKULA
SIRI REGULAR – SPICE DIANA
————————-
DANCEHALL ARTIST
ZIZA BAFANA
ZEX BILANGILANGI
MUDRA – WINNER
VYPER RANKING
KAROLE KASITA
ALIEN SKIN
DANCEHALL SONG
NSOLO – ZIZA BAFANA
BALO BALO – MUDRA – WINNER
TRANSPORT MONEY – VYPER RANKING
BABANDANA – GRENADE
CENTRE – GRAVITY OMUTUJJU & KAPA CAT
SITYA DANGER – ALIEN SKIN
NKWATA BULUNGI – SHEEBA
————————
LUGAFLOW RAP ARTIST
FEFFE BUSSI
GRAVITY OMUTUJJU
FIK FAMEICA – WINNER
RECHO REY
RUYONGA
———————-
LUGAFLOW RAP SONG
KANZUNZU – FIK FAMEICA – WINNER
OMUMANYI – FEFFE BUSSI
TUSIMBUDE – GRAVITY OMUTUJJU
TONKAKA – ALIEN SKIN
PARTY YANI – RUYONGA
TOJJA – RECHO REY