Most Ugandans in South Africa are witch doctors posing as investors – Museveni
President Yoweri Museveni has had a dig on Ugandan 'investors' in South Africa.
The President was this week in SA on the invite of his counterpart, Cyril Ramaphosa.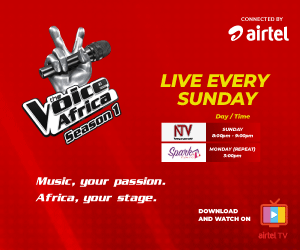 While there, the President and his host held bilateral talks aimed at benefiting the two countries mutually.
In one of his speeches at a Summit, the President talked about Ugandan investors who are doing business in South Africa.
"What i hear, the Sangomas, the ones that come here (to South Africa) and pretend to be curing this disease, curing the other one..I think those are the investors that are coming here. Of course SA had more entrepreneurs who had more capital. .The ones of Uganda are also coming up but I am not sure that they are so many. What i hear are the sangomas," the President said, sending the crowd in a loud laughing break.
Most Ugandans in South Africa are witch doctors posing as investors – Museveni
A sangoma (or sangomas) in South Africa and other parts of Southern Africa means a traditional healer or herbalist, or witch doctor.
Usually, they are female. They claim to return lost love/r, work out one's promotion at work,increase one's sex drive, lead to giving job opportunities in one week, control a spouse, get rich quickly after consulting them and give political power among others. The traditional healers charge consultation fees ranging from $45-$100 and service of up to $2000 depending on the magnitude and urgency of the problem to be fixed.
It is estimated that there are over 500,000 Ugandans living and working in Southern Africa.
However, many of them are in sangoma business and when they return to the country during the festivities, the are about "party after party"
While the President did not name anyone, Ugandans who are known to be in South Africa include Zari Hassan, Eddie Cheune and Medi Moore among others.
Most Ugandans in South Africa are witch doctors posing as investors – Museveni
Watch video: https://www.instagram.com/reels/audio/191809810123887/