While you may think that things are bad on your side, think about Mudra, real names Ssebunya Alpha and Ava Peace sharing Shs 500 water!
Well, the pair dropped by Galaxy FM studios Wednesday for an interview.
One of the questions the Evening Rush host, Prim, made sure never missed was that concerning the pair's relationship. They are known to be eating themselves mercilessly. However, they deny the Peter-Jesus way. Mudra continues to write music for Ava Peace despite not writing for any other artistes, commercially.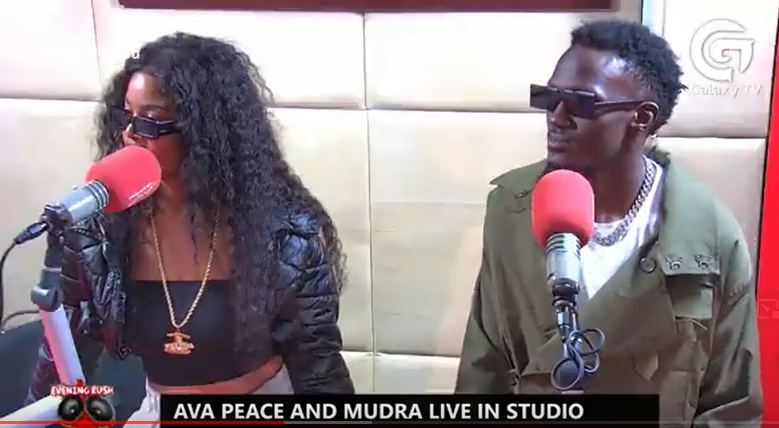 The question was such a tight one that water put strategically in between themselves remained a constant in terms of picking it for drinking. It was one bottle and the pair fed from it. And, by the way, Ava Peace had a bit of cough but did Mudra care?!
Zzina Awards holds Mudra in high regard.
It is for this reason that Mudra was voted Dancehall Artiste of the Year 2022/23 while his song, Balo Balo, settled for Dancehall song of the year.
"It's not true that we are a couple," Mudra vehemently disowned his relations with Ava Peace.
"Everyone have a right to say anything the way they want. We are not dating. He (Mudra) is a very good friend. He is humble. He is so intelligent," Ava Peace said.
They, however, agree that they are each other's "best friend"
I have many friends but Ava is the closest, Mudra noted.
Both Mudra and Ava agree that celebrity marriage can work.
"As long as they love each other," Mudra said.
Business wise, Mudra and Ava have a song together and they say more remain in studio.