Sheema MP Dickson Kateshumbwa's hacked account exposes flamboyant news anchor Samson Kasumba's begging skills
Ugandans on twitter walk up to an exposure in which renown Sheema Municipality member of parliament Dickson Kateshumbwa's twitter account shared a private conversation between the legislator and the flamboyant NBS TV news anchor Samson Kasumba.
The private conversation leaked on Dickson's account shows how Samson, the well known boastful tweep begs the former URA commissioner money to complete the painting of his housing.
"Hon Good evening. I'm here serving this great nation. Struggling to get out of renting a home at my age. I hope I can find money to paint enter my home this December," screenshots shared by Dickson's account reveal.
As away of promise, the seemingly touched MP replies promising to make it up to him once he returns from a trip abroad, "I'm out of the country. Let me save 1M per diem, I make a small contribution."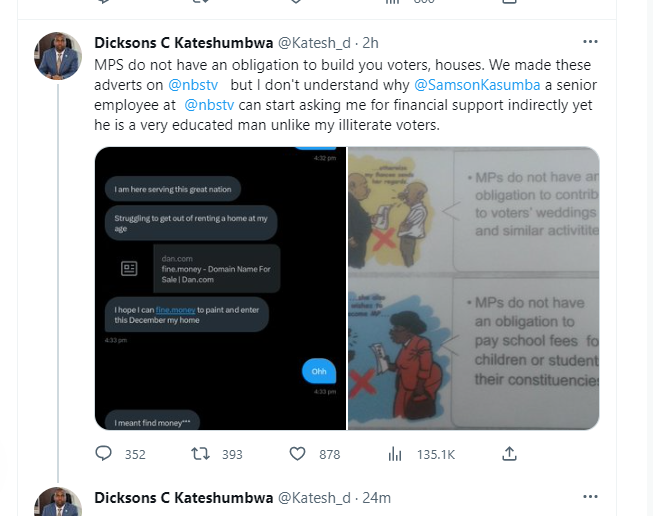 However, his colleague, Canary Mugume claims Hon. Dickson's Twitter account is hacked and the person behind the hacking is the one exposing Samson Kasumba.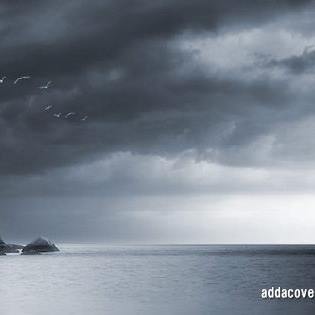 The Maverick is a seasoned Journalist and writer currently working for Galaxy FM. Connect with him on Social Media using the links below