SuperSport viewers on DStv and GOtv can look forward to group stage, Matchday 1 action from the 2024 UEFA European Championship qualification on Thursday 23 March 2023.
DStv and GOtv is the only true home of football in Africa, offering a range and depth of action that no other rival can match – it's literally 'Unbeatable Football'! If you're going to spend your money on something, it may as well be on the best football in the world.
The pick of Thursday's matches comes from Group C and sees Italy face England at the Stadio Diego Armando Maradona in Naples. Azzurri coach Roberto Mancini compared the football culture of the two nations recently, pointing out that Italy has players with the same level of talent as Three Lions sensation Jude Bellingham.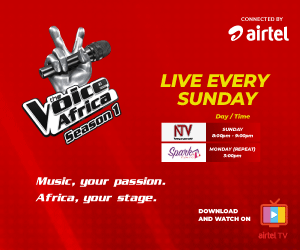 "It's not true that there's lack of talent in Italy, that we don't have a Bellingham. We have many Bellinghams, at least four or five. The difference is that in Germany and England, they let their youngsters play immediately at the highest level. In Italy, we don't."
Mancini continued, ""We are going to look everywhere for players, even young and unknown ones, in the hope that talent can then be useful [for the national team]."
Thursday also sees Portugal play host to Liechtenstein in a Group J clash at Estadio Jose Alvalade. The Navigators have appointed Roberto Martinez (formerly of Everton and Belgium) as their new head coach and the Spaniard is looking forward to the challenge.
"I am delighted to be able to represent one of the most talented teams in the world," Martínez said. "I understand there are great expectations … but I also understand there is a very large team [at the federation] … and together we will achieve our goals."
Other clashes on Thursday include Denmark playing host to Finland in a Group H match in Copenhagen, Slovenia are away to Kazakhstan, North Macedonia host Malta and Northern Ireland visit minnows San Marino.
No rival can compete with SuperSport's coverage. Our viewers on DStv and GOtv enjoy an unrivalled selection of football from around the world!
Don't miss the New Football Season on SuperSport on DStv and GOtv. Visit www.dstv.com and www.gotvafrica.com to subscribe or upgrade, and join in on the excitement. And while you're on the move, you can stream matches on the DStv App.
UEFA Euro 2024 qualification broadcast details, 23 March 2023
All times CAT
Thursday 23 March
17:00: Kazakhstan v Slovenia – LIVE on SuperSport Premier League and SuperSport Maximo 2
21:45: Italy v England – LIVE on SuperSport Premier League, SuperSport Maximo 2, SuperSport Maximo 360 and SuperSport GOtv Football
21:45: North Macedonia v Malta – LIVE on SuperSport OTT7
21:45: Denmark v Finland – LIVE on SuperSport Variety 2
21:45: San Marino v Northern Ireland – LIVE on SuperSport Variety 3, SuperSport Maximo 1and SuperSport GOtv Select 1
21:45: Portugal v Liechtenstein – LIVE on SuperSport La Liga, SuperSport Maximo 3 and SuperSport GOtv La Liga
21:45: Slovakia v Luxembourg – LIVE on SuperSport Variety 1
21:45: Bosnia-Herzegovina v Iceland – LIVE on SuperSport OTT6
UEFA