MTN Uganda on Tuesday donated e-waste equipment worth UGX 20 million to Makerere University College of Engineering, Design, Art and Technology for recycling, reuse and dispose of responsibly.
The donation amounting to 390 items includes 166 monitors, 134 desktops, and 90 laptops and shall be revamped and donated to rural secondary schools to enhance ICT access and literacy. The items weigh 1,831.5 kilograms, which contributes to carbon saving when recycled and reused.
"We at MTN Uganda recognize the importance of conserving our environment and as such have mainstreamed eco-responsibility as a key priority in our Environmental, Social and Governance (ESG) commitments so we can create shared value in the communities we operate in," said Senior Manager Network Planning and Engineering, Yasin Ramadhan.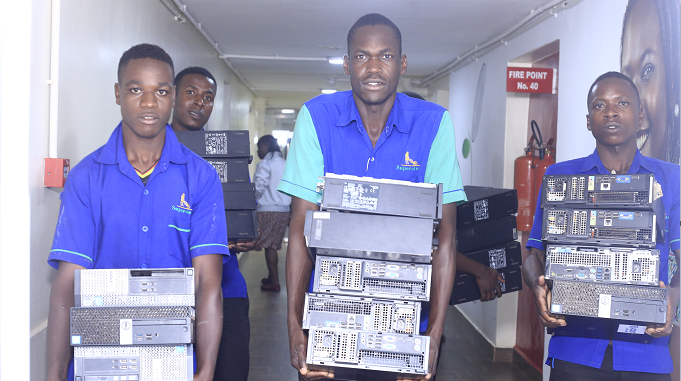 Mr Ramadhan said they are excited as a company to work with Makerere University College of Engineering, Design, Art and Technology as they strive to ensure that e-waste is put to meaningful use while conserving the environment.
This development comes at the time the country has recorded a surge in the importation of electronics –laptops and mobile phones among others –in recent years owing to changes in technologies, liberalization of the economies and e-initiatives to boost service delivery.
As a result, there has been a high turnover of ICT equipment and devices as the population keeps acquiring or replacing their devices with new ones that suit the latest technologies and leading to an increase in the volume of e-waste.
In her remarks, Eng. Dr. Dorothy Okello, the Dean, School of Engineering, College of Engineering, Design, Art and Technology applauded MTN Uganda for partnering with the University to sustainably handle e-waste at a time countries across the globe are facing challenges in handling e-waste.
"We thank MTN Uganda for joining us in this journey and we are looking forward to growing this partnership for the betterment of our country and achievement of ESGs," she said.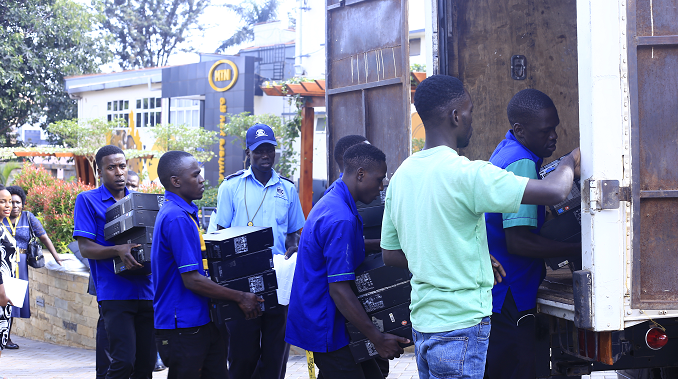 MS. Marsha Walusimbi, the Head of Talent Diversity, Equity and Inclusion at ATC Africa, commended MTN Uganda for the innovation meant to manage e-waste sustainably.
"We thank MTN Uganda for taking the lead and showing us the way in e-waste management," she said.
"We are committed to the success of MTN Uganda in the delivery of its strategic objectives and ESG goals. We have also decided to partner with the university and we are donating our e-waste to them as well."
Equally, Mr Emmanuel Kakooza, ICT officer in the department of E-services in the Ministry of Information and Communications Technology and National Guidance applauded MTN Uganda for coming up with the initiative that will see some of the e-waste products repurposed for a new use to conserve the environment and the population.
Over the past years, MTN Uganda has come up with various initiatives including aligning its infrastructure and operations to environmental sustainability in line with the UN Sustainable Development Goals 7 (affordable and clean energy) and 13 – climate action, embracing paperless transactions, and solar energy in our network sites to conserve the environment.