Kabale Preparatory School in Kabale District has benefited from a fully equipped computer lab as part of the MTN Uganda Foundation's efforts to boost information and communication technologies in schools and communities.
The facility comes with 10 computers, a 24-hour power backup and one-year free internet connectivity courtesy of the MTN Digital Access Program. Other beneficiary institutions include Smart Girls Foundation in Wakiso District and Moroto Public Library in Moroto District.
Bryan Mbasa, the Senior Manager of MTN Uganda Foundation said the new computer lab will provide space for inclusive and structured learning.
"We at MTN Uganda believe that everyone deserves a modern connected life and computer labs are a springboard to educators looking to transform traditional instruction and equip learners with tech skills critical to the fast-evolving job market," he said.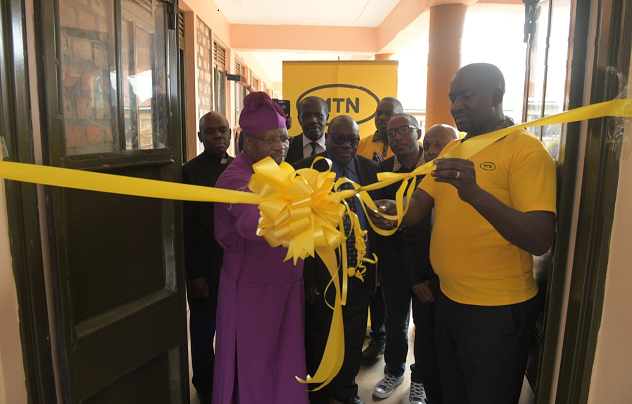 This comes at the time the Uganda government is fast-tracking its 2040 digital vision to empower its citizens to achieve the goals of universal inclusion, sustainable development, economic progress and poverty eradication through digital innovation combining initiatives across multiple sectors.
The Minister of State for Trade and Cooperatives, who also doubled as the chief guest during the handover ceremony, Mr David Bahati applauded MTN Uganda for championing the use of ICT to drive the country's economic growth.
"The government has embraced ICT to improve service delivery to the citizens as it strives to achieve social and economic transformation. We are investing in numerous infrastructures including the national backbone that could trigger digital transformation as enshrined in Vision 2040. We are grateful to MTN Uganda for walking the journey with us," he said.
MTN Uganda Foundation is also implementing a digital literacy project in which MTN Internet Bus is carrying out ICT outreach camps in various regions of the country to spark and ignite creativity and innovation by introducing remote communities to the benefits of ICT which then can be kept alive through the community resource centres.
Over the years, MTN Uganda Foundation has supported 42 ICT labs including six in technical institutes including Amelo Technical Institute located in Adjuman District, St. Simon Peter's Vocational Training Centre in Hoima District, and St. Daniel Comboni Polytechnic in Moroto District in partnership with the Belgian Development Agency, Enabel.
More in Uganda – https://www.youtube.com/watch?v=T17xPvv4l_I