Exclusive Photos: When Kenzo survived horny female fan on stage
Eddie Kenzo will live to remember Easter of 2023 and Calender in particular.
Exclusive photos in our possession show how a horny babe attacking Kenzo with sexy dance moves.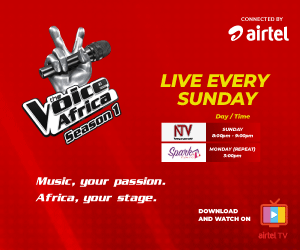 Kenzo was among performers on the night when the babe beat event's security to give Kenzo some nyigos on stage.
Attempts by Kenzo's bouncers to pull the girl away did not yield much as the determined babe continued to show the Mbilo Mbilo singer what her mama gave her.
Even when Kenzo was getting off stage, it looked like she wanted to walk away with the superstar but it looked like the man from Masaka did not like what had appeared before him ..
See exclusive pictures..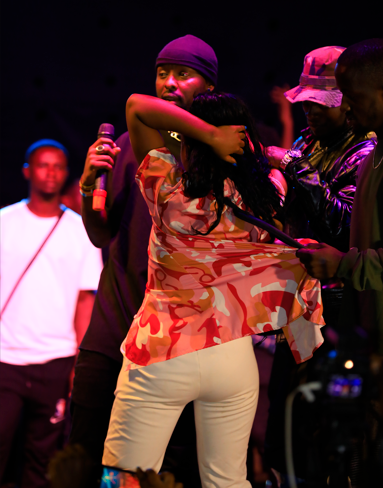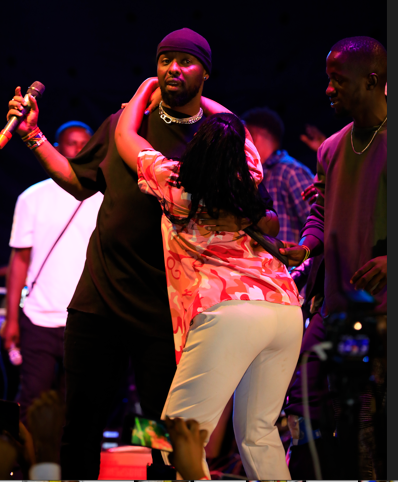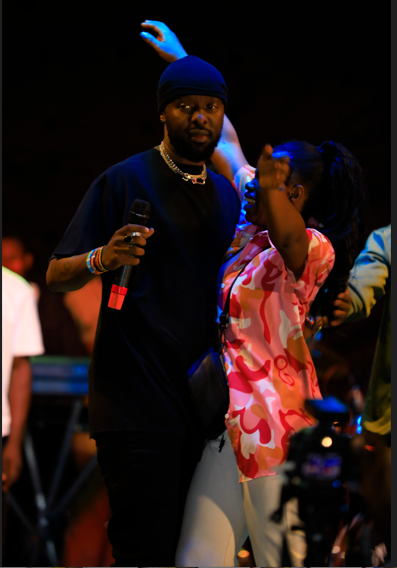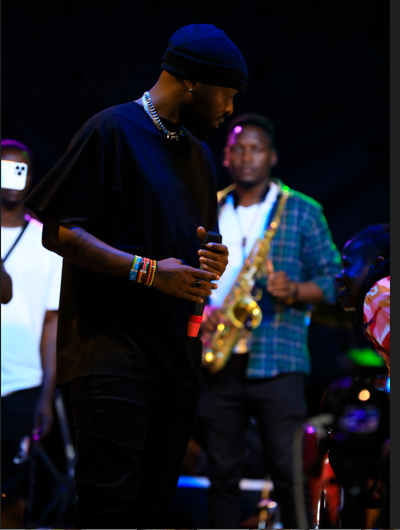 Exclusive Photos: When Kenzo survived horny female fan on stage
Tune to Galaxy TV or watch online via https://www.youtube.com/c/GALAXYTVEE