Viewers on DStv and GOtv can look forward to thrills and spills from the world's best basketball league, with ESPN and ESPN 2 the premier venues for coverage of the National Basketball Association (NBA). The 2022-23 season will continue through the week of Friday 5 to Thursday 11 May 2023.
DStv and GOtv is your home of the Entertainment and Sports Programming Network.
The first Playoff Conference semifinal action arrives on the morning of Saturday 6 May, with a Game 3 clash between the Philadelphia 76ers and Boston Celtics (01:30 LIVE on ESPN 2). Game 4 between these rivals will also feature on the evening of Sunday 7 May (21:30 LIVE on ESPN).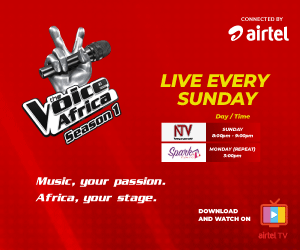 The 76ers swept the Brooklyn Nets in the first round, even though they were without Joel Embiid for the final game due to a sprained knee – and they are unsure when the Cameroonian star will return.
"It starts with Joel," guard Tyrese Maxey said. "He's the leader of this team and for him, he takes the guys before the game and he told us good luck and we appreciate him for that. And we need him to get healthy."
The morning of Saturday 6 May also sees a Western battle between the Phoenix Suns and Denver Nuggets in Game 3 (04:00 LIVE on ESPN 2), with Game 4 set for the morning of Monday 8 May (02:00 LIVE on ESPN 2).
The Suns' dynamic duo of Devin Booker and Kevin Durant combined to devastating effect in their first round 4-1 crushing of the Los Angeles Clippers – and the pair will look to keep up that form against Denver.
"It's hard to put into words. [Durant] is someone that I followed for a very long time before we developed a personal relationship," Booker said. "So to even be sitting up here with him right now is kind of surreal, but just competing at the highest level. Iron sharpens iron."
The evening of Saturday 6 May is all about the Game 3 clash between the Miami Heat and New York Knicks (19:00 LIVE on ESPN 2), with Game 4 set for the evening of Monday 8 May (19:00 LIVE on ESPN 2).
The Heat pulled off a major upset in defeating the Milwaukee Bucks in the first round, with the driving force of Jimmy Butler making them a dangerous proposition. "We just play hard," said Butler. "We know what we're capable of. We don't listen to the outside noise, and we will not listen to any outside noise. We're going to do what we do."
Visit www.dstv.com and www.gotvafrica.com to subscribe or upgrade, and join in on the excitement. And while you're on the move, you can stream the action on the DStv App.
NBA Regular Season broadcast details
All times CAT
Saturday 6 May
01:30: Philadelphia 76ers v Boston Celtics, Game 3 – LIVE on ESPN 2
04:00: Phoenix Suns v Denver Nuggets, Game 3 – LIVE on ESPN 2
19:00: Miami Heat v New York Knicks, Game 3 – LIVE on ESPN 2
Sunday 7 May
21:30: Philadelphia 76ers v Boston Celtics, Game 4 – LIVE on ESPN
Monday 8 May
02:00: Phoenix Suns v Denver Nuggets, Game 4 – LIVE on ESPN 2
19:00: Miami Heat v New York Knicks, Game 4 – LIVE on ESPN 2