The permanent secretary for the Judiciary Pius Bigirimana has tasked the driver who alleged 'poor pay' and threatened to ram into a trailer with his boss, in a viral social media clip to explain his actions.
Stanley Kisambira, a driver to Justice Godfrey Namundi attached to the Mbale High Court is accused of contravening the Public Service Standing orders on Code of Conduct and Ethics.
In the viral audio clip, Kisambira claims he has been earning a monthly salary of only 200,000 Shillings since he was deployed to work with the judiciary in 2008, he says the money has never been revised despite his bosses while getting enhancements and carrying heavy pay checks home .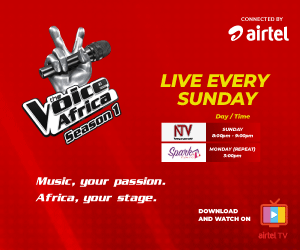 He says:" Am not mad, I am just bitter, I earn only 200,000 shillings monthly, I have kids, school, rent. Salaries for judges we drive was increased because they dedicate time to their jobs and cannot do business, but what about us the drivers? We also have no time to do other businesses and don't get leave as they do."
He adds: "Am so angry I can run into a trailer and die, sincerely speaking. The soldier who killed Rtd Col Engola Charles had a gun, he killed only one person but as a driver, I carry a bodyguard and boss in one car. Think about that"
Now Bigirimana says Kisambira has been tasked to respond to the letter within five days, failure to do so will be subject to disciplinary action or dismissal considering his response.
Bigirimana says he has written a letter to Kisambira and copied to the Chief Justice, Deputy Chief Justice, the Principal Judge and the Chief Registrar for him to explain his act of gross misconduct within five days of receipt of the letter which was authored on May 16.
He further states that Kisambira lied about his pay and indicates that he earns over 1.3 million shillings in addition to receiving more than 16 million Shillings for his services since August last year.
On Monday, the Judiciary through its Spokesperson Jamson Karemani issued a statement explaining that drivers now receive a consolidated monthly allowance, paid out quarterly, in addition to their salary.
Karemani explained that despite being non-staff, drivers like others are entitled to various allowances exceeding one million shillings monthly and health insurance. He explains that all drivers in the institution are employees of the Public service that deploys them.
"It is not true that drivers get paid only 200,000 shillings. Whereas the salary may look small, when you add up all the other allowances, the driver gets at least above one million shillings. And that excludes allowances they get when set out on specific duty which is per diem. Every staff member, including drivers, gets health insurance." he said
He further explains : "Drivers are employees of the public service and they all get the same pay across all ministries and government organizations. However, when the salaries of judicial officers were enhanced, the Institution decided to motivate non- Staff and this has been done in line with Standing orders of the public service by providing other consolidated allowances to give them at least a reasonable pay."
Meanwhile Kisambira who was arrested on Monday got police bond on Wednesday this week. He has been charged with offensive communication.'
Kampala Metropolitan Police spokesperson Luke Owoyesigyire explained that Kisambira's file has been handed to the State Attorney for advise.