SGA security guard shoots self dead
Shock gripped civilians in Kampala this morning after a security guard attached to SGA company shot himself dead under unclear circumstances.
The deceased whose identity remains unknown was on duty guarding Mukwasi House on Lumumba Avenue, Kampala, when a loud gun shot startled passers by and business operators.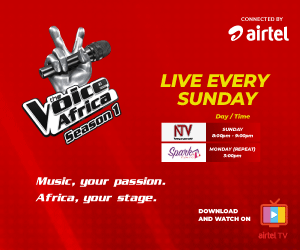 In a matter of seconds, blood spread on the floor as the deceased fell to the ground with the gun he used to kill himself.
By press time police officers had arrived at the scene and bundled the lifeless body wrapped in a black bag on to a patrol truck. The body has been transferred to the city mortuary.
Police are yet to give an update on the matter.
SGA security guard shoots self dead
This incident comes just hours after a a security guard in Tororo gunned down his colleague under unclear circumstances.
The deceased identified as John Okudi, 27, was murdered in cold blood by Moses Okedi while on duty guarding an Indian's residence in Amagoro Central ward, senior quarters in Tororo Municipality.
It is alleged that the two got into a fight moments before gunshots were heard. By the time locals arrived to rescue Okudi, he was cold and lying in a pool of blood. At the time of the incident, the deceased was armed with a club while his killer had a gun.
Over the weekend, a similar incident occurred in which a security guard shot his colleague dead in Makindye , Lukuli Parish.
The deceased is John Mujumbi,25, a security guard attached to Capital Guards and Patrol in Kampala was killed by one Peter Ochoroi, 26, a colleague working in the same company, at around 12:30 pm on Saturday following a disagreement. Ochoroi has since fled into hiding.
The two were sharing a rented room provided by their employer.
SGA security guard shoots self dead