We've budgeted only 4 bullets for you, 'gunmen' writes to Makindye MP, Derrick Nyeko, asking for Shs 10 million
In a rather disturbing news, people purporting to be fro the Association of Tired Officers in Uniform – Uganda have written to the Member of Parliament for Makindye East, Derrick Nyeko, demanding for Shs 10 million lest they take his life.
The letter gives Nyeko 3 days to take a decision. They warn against him reporting the matter to the authorities as "the person you may report to may be a member of the association.."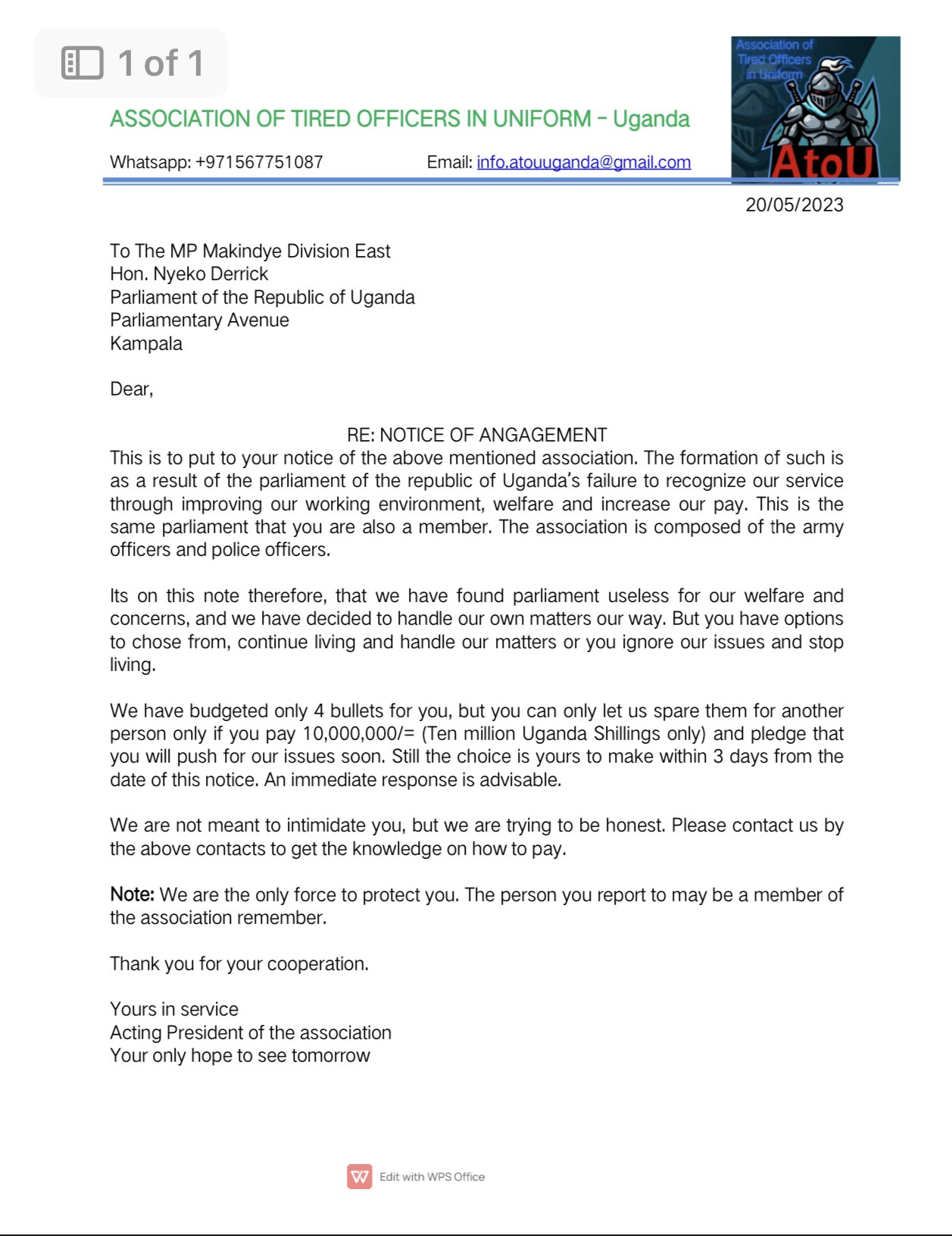 Nyeko says he is yet to report the matter to Police.
The 'report' comes at a time when there is a lot of incidents pointing to gun violence in the country.
In the last two weeks alone, over 6 people including prominent one like Col Rtd Charles Okello Engola (Minister of State for Labour) and Uttan Bhandari (money lender), have been killed.
We've budgeted only 4 bullets for you, 'gunmen' writes to Makindye MP, Derrick Nyeko, asking for Shs 10 million