MultiChoice Uganda the home of great Pay-Tv entertainment is thrilled to launch, the ground-breaking series, Shaka iLembe. This captivating drama, centered on the remarkable life of the legendary Zulu King – Shaka Zulu, will take viewers on an immersive journey through the events and people that shaped his extraordinary early years.
The first of the twelve-episode series aired on Pearl Magic Prime from 18th June 2023 on channel 148 on DStv and 303 on Gotv.
Shaka iLembe is fully funded by MultiChoice, and produced by Bomb Production, renowned for their exceptional storytelling and production expertise. The series promised an exhilarating experience and in the first episode delivered a rich and enthralling narrative, bringing to life the awe-inspiring legacy of King Shaka Zulu.
As a fictional interpretation of historical events, Shaka iLembe seeks to strike a delicate balance between entertainment and cultural respect. The producers, in collaboration with historians and cultural advisors, have dedicated significant effort to ensure that the Nguni culture is authentically portrayed and honored throughout the series.
Her Excellency, Lulama Xingwana, the High Commissioner of the Republic of South Africa to Uganda, while officiating the launch commented on the importance of history in storytelling and acknowledged key players who uplift the African culture. "As a nation, we are thankful to storytellers like MultiChoice Group who take the time to research our history, depict the look and feel of what our stories and lives were, looked and felt like in the past, because it allows the world a glimpse into the world of our forefathers who make us proudly who we are today."
Xingwana further encouraged filmmakers to use historical and cultural sites in films so that they attract tourists thus creating more jobs and increment in the country's income.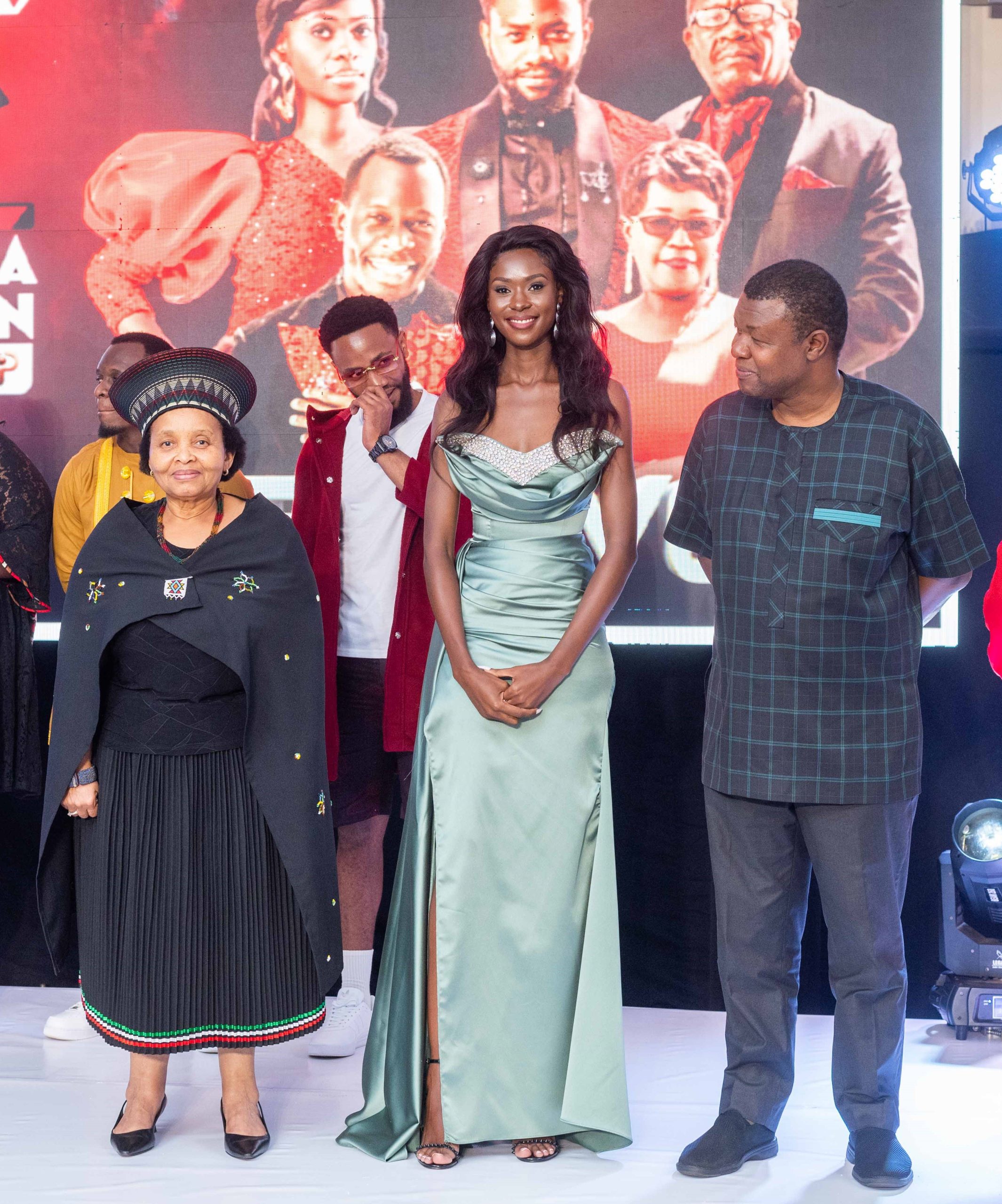 Speaking at the launch, Rinaldi Jamugisa, PR and Communications Manager MultiChoice Uganda commented on the diversity that this show brings to Ugandan screens stating, "This production highlights the relevance of owning the African narrative and exporting our historical legacies across the continent filmed in 4K with stunning visual effects, ensuring a captivating viewing experience. We believe viewers will be captivated by the engaging storyline, outstanding performances, and the meticulous attention to cultural authenticity."
He credited filmmakers who are relentlessly working to uplift the local film industry. "We recognize our local filmmakers for hitting major milestones. We are delighted to say that Sanyu Series is entering its 4th season after 620 stunning episodes. MultiChoice Uganda remains committed to supporting the industry's sustainability and growth."
Jamugisa further challenged Ugandans in the film industry to invest more time and hard work into growing the local film industry's standards, "The challenge that has been mounted before us with this production is to produce the highest quality product possible even if it takes time. With six years of research, the highly anticipated Shaka iLembe boasts the talents of some of South Africa's biggest stars, including Coming 2 America lead actress Nomzamo Mbatha. With so many folktales from the different ethnic groups in Uganda, it is our turn to put time and hard work into delivering these stories in the manner that Nomzamo and her team from South Africa have done with Shaka Ilembe."
MultiChoice is proud to be Africa's most loved storyteller, providing a platform for the film industry to showcase its artistry. Shaka iLembe airs once every Sunday at 10:00 pm on Pearl Magic Prime, Channel 148 on DStv, and Channel 303 on GOtv. Repeats are every Tuesday at 10:00 pm starting 27 June with the first episode. Previous episodes can be found on Catch Up either on your Explora decoder or through the DStv App available free to all DStv Subscribers. It will air for 12 weeks.
More in Uganda – https://www.youtube.com/watch?v=-A1cnL46-hk