Socialite, Zari, praises hubby, Shakib, in exclusive TV interview; clarifies on leaked UK Visas
Socialite, Zari Hassan, has after a long time offered an exclusive interview in which she revealed a number of issues surrounding her businss as well as her private life.
While appearing on NTV's Mwasuze Mutya programme, Zari said that it is not true that she has what she has because of her late husband.
"Some people believe that I am rich because of my late husband, Ivan Ssemwanga but that's not the case. We started whatever he left together, and that's the reason why I can easily handle. If you want to be good in any business, be part of the foundation," Zari said.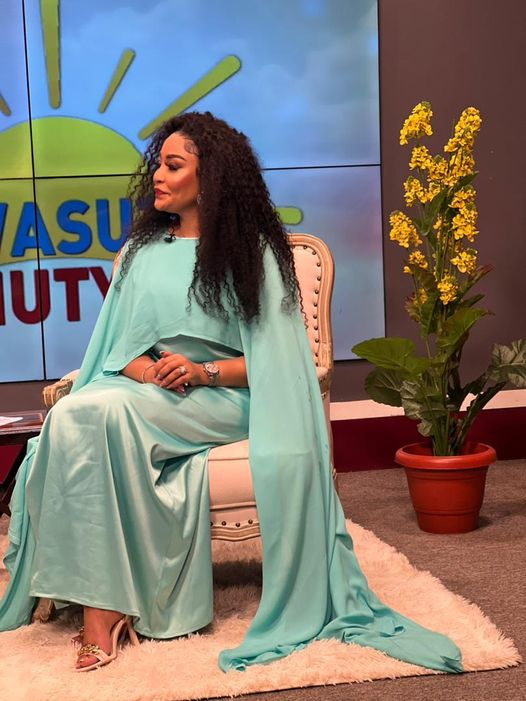 Recently, there was an issue in which the socialite was embroiled in. It involved a travel to the United Kingdom. Zari reportedly wanted the husband to travel yet the promoter wanted only Zari.
Clarifying on the matter, the brown skin girl said: "I wanted Lutaaya to be in UK with me and it's difficult to get a VISA so whatever I said wasn't intended to shame or disrespect my husband."
"Women talk about their husbands privately, it's absurd that someone I thought was was my friend betrayed me."
On their surprise introduction ceremony, Zari maintains that it was surprise to her.
"The Nikah ceremony was a surprise. He in collaboration with a few friends organised the marriage. I didn't hesitate because I loved him. His courage just shocked me, I didn't really expect him to pull off such a move. I asked for a Quran for Mahr (dowery). My husband Lutaaya had a life of his own before we met. He works and as a busy man, even after we got married, we are not together all the time. He comes by when he gets time or when I am free. People just got to know him through me," Zari says, describing Shakib as a very humble man.
"My husband (Lutaaya) is the most humble man in the world and he makes me happy. I have refused to live my social standards. Whether he (husband) drives my cars or not, people will always talk so we may as well live our lives," she said.
Socialite, Zari, praises hubby, Shakib, in exclusive TV interview; clarifies on leaked UK Visas