Fast rising singer Grenade official must be a very intimidated man right about now after reports emerged that Sheila Gashumba's no-nonsense gang star boy friend God's plan invited him over to his apartment and then forced him to have a three some with Sheila involved in the mix
It all started when God's plan was tipped off by Sheila's close friend Amanda that singer Grenade was bonking his girlfriend sheila behind his back.After taking in the news with so much pain, God's plan sat down and thought of the best punishment he would give Grenade and then decided to call him up to his apartment
It is alleged that when Grenadea arrived at God's plan apartment he found him extremely annoyed and fuming like a pregnant woman .When Grenade was questioned by God's plan to explain why his sleeping around with Sheila yet he fully knows that the Lil stunner is in a committed relationship, the former street boy had no clear answers off his head
When Grenade failed to convince God's plan that his not flirting around with Sheila, the loaded Ex- convict forced him to remove his clothes and then have a threesome with Sheila.
Panting like a mad dog Grenade finally succumbed to God's plan's demand of having a three some with Sheila.
Out of anger God's plan wanted to find out whether Grenade was better than him in bed or better still if he had a bigger wire than him.
Close pals intimated to us that God's plan wanted to compare and contrast Grenade's sexual prowess and hence forced him to have a threesome with Sheila in the mix
Sipping on a million dollar wine it is alleged that God's plan ordered Grenade to go in first as he criss crossed his legs watching him do his thing.
After almost 20 minutes of humping, God's plan took the bumpy ride for another 20 minutes and then finally left the 'Mulogo' singer to go his way
Check out an audio of Grenade Confronting Amanda to explain why he told God's plan that he slept with Sheila;
Grenade confronts Amanda for exposing Sheilah Gashumba

More information in the Sheilah Gashumba – God's Plan saga leaks.In this video, a voice believed to be that of Grenade Official confronts Amanda (the lady on the other side of the call) asking her to clarify why she said that Grenade slept with Sheilah at a hotel. The rumors circulating indicate that God's Plan and Sheilah could be no more because Amanda exposed Sheilah's dirt to God's Plan.Amanda is also heard threatening to expose all God's Plan's secrets if he keeps doesn't stop texting her:

Posted by Mbu on Tuesday, October 22, 2019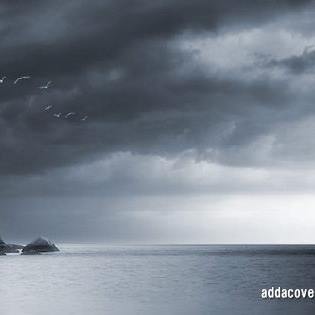 The Maverick is a seasoned Journalist and writer currently working for Galaxy FM. Connect with him on Social Media using the links below