Bukedde TV presenter Fifi Da Queen is pregnant again. Her boyfriend Abdallah Nsubuga alias Fab Love irrigated her quarantined bean with no mercy.
Our spies have learnt that she is 5 months pregnant and because of this, she has been wearing outfits that conceal her bulging tummy on top of avoiding standing during her show, 'Ekyenkya'.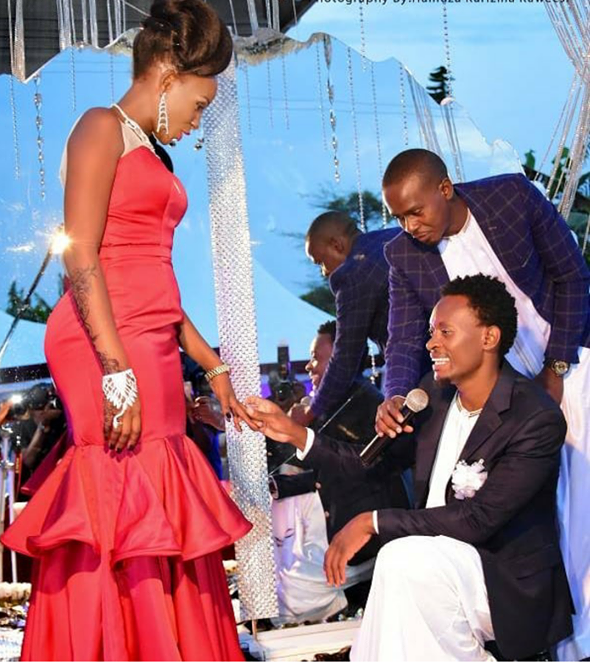 This will be the second child Fifi Da Queen shares with her hubby Fab Love. She has another child from her past relationship. The two are anxious and happily waiting on their bundle of joy.