Over the weekend, city girl Sheila Gashumba hosted a massive party at one of the private beaches in Bunga, a Kampala suburb.
The party that was an invite-only saw Kampala's deadliest man-eaters turn up to do what they do best, party like there is no tomorrow.
Of course, they took to the Gram to show off their "Plastic" lifestyle and how they were sipping on "Cheap" champagne on the same day the former NTV presenter was unveiled as the Ambassador.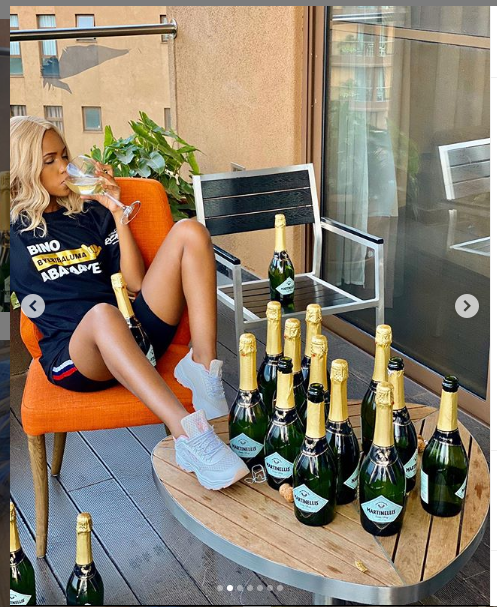 However, one of the videos posted by one of the deadliest man-eaters Katrina Nilzero shocked the nation as Sheila Gashumba displayed unacceptable behavior.
In the video, Sheila is seen feeling, massaging, and squeezing Katrina's behind. Watch it below.