Today morning, Presidential Aspirant Kyagulanyi Robert Ssentamu hit a record 1M Twitter followers to become only the third account to do so in Uganda.
These overwhelming numbers have excited the NUP camp that is spitting venom and vowing to take home a landslide victory in the polls that are slated for Thursday 14th January 2020.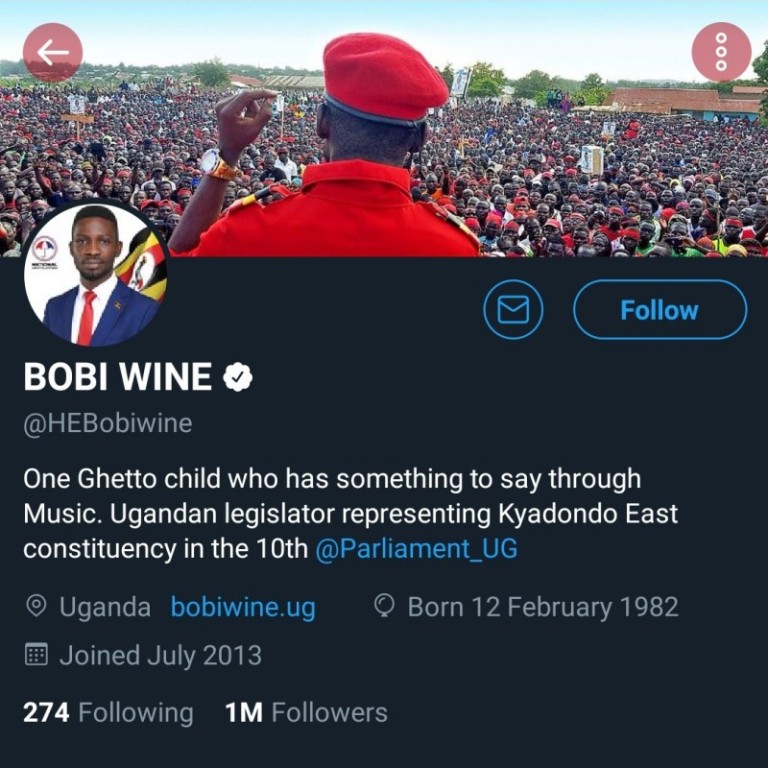 Bobi Wine hit the 1M mark a few weeks after Sevo hit the 2M mark.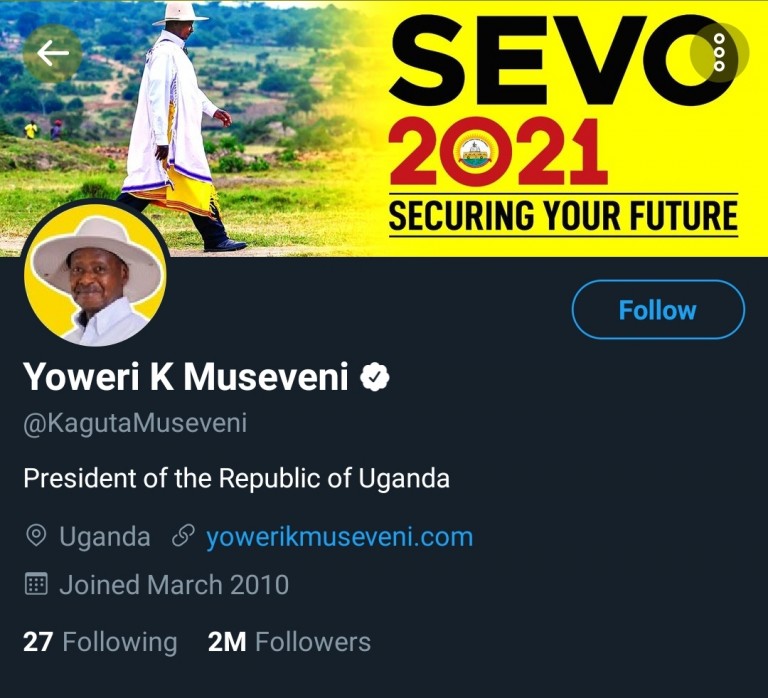 The duo is a top contender for the much-anticipated election and one of them is expected to become the 10th President of Uganda