Angella Katatumba had a failed career until she scooped a collaboration with Daddy Andre dubbed 'Tonelabira" that gave her the momentum she survives on to-date.
Angella Katatumba is one of the musicians who are well known for wearing make up. It is her ultimate weapon when it comes to beauty.
During a recent interview, Angella opened up and said she can't live without make up. She said she is obsessed with makeup and always feels incomplete without it.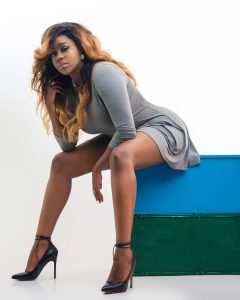 The ever upcoming artist emphasized that makeup always brings her out as a classy woman and a celebrity she always wanted to be. "There are many things I am obsessed with but I can't live without make-up. I think it defines me, I wear makeup all the time," she partly said in an interview with a local radio station.