Winnie Nwagi shows off tattooed back line.
Celebrated Swangz Avenue singer Winnie Nakanwagi popularly known as Winnie Nwagi has today morning left fans stunned after sharing a sexy picture of herself appearing almost naked.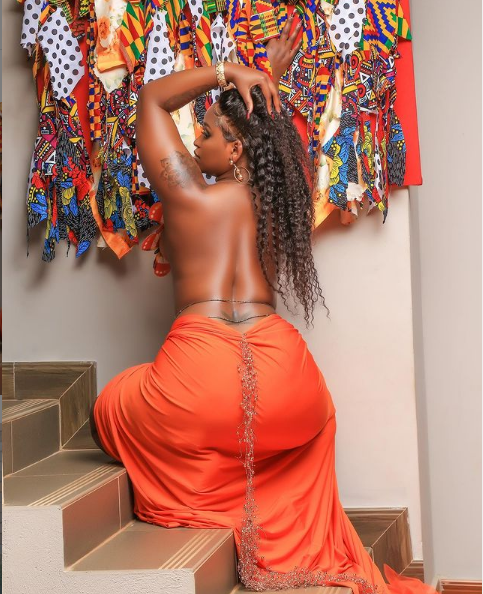 In the said soupy picture shared on her official Instagram account, Nwagi can be seen displaying a tattooed back line as seductively posed for the camera.
Yesterday being the widely recognized world women's day the no nonsense Rnb hit maker went ahead to caption the controversial picture with a simple motivational quote perhaps with an aim intended to encourage all women to be bold and confident with their bodies.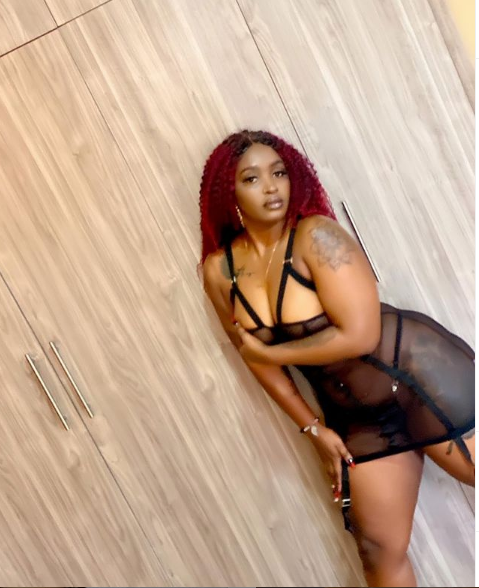 'Dear Woman …,, Your Body is an Art Piece' Winnie Nwagi captioned her seemingly X-rated picture.
As usual no sooner had her fans spotted the sumptuous pic making rounds on social media than they began commenting with mixed emotions.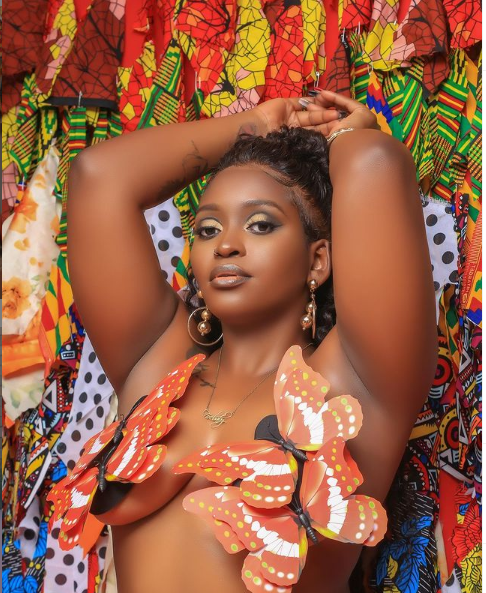 For example a one Fazza Allan expressed her inability to give an opinion on the picture "I wanted to comment but I've just found myself without any words"
Feeling excited and happy by what Nwagi had posted a one Fox Ug also commented "Woooo fire bby Piece of art really i went one"
As if that was not enough a one patience atuhairwe who was also blown apart by Winnie's sexiness had some to say  "Looking lovely dia love u"
Other fans like Fahimza Nabkabito revealed how they have missed the singer's craziness on Instagram "I miss seeing u again my friend"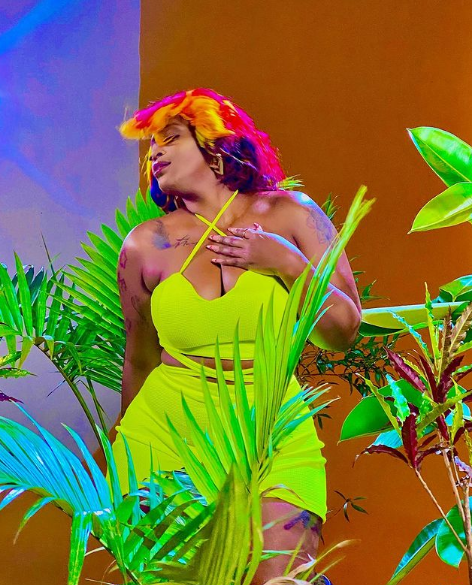 Although they were a few fans that expressed disappointment in the manner in which the singer displayed her body on Instagram overall the biggest percentage of Nwagi's supporters came through with positive feed vibes an indication that her fan base has come to accept her for who she is.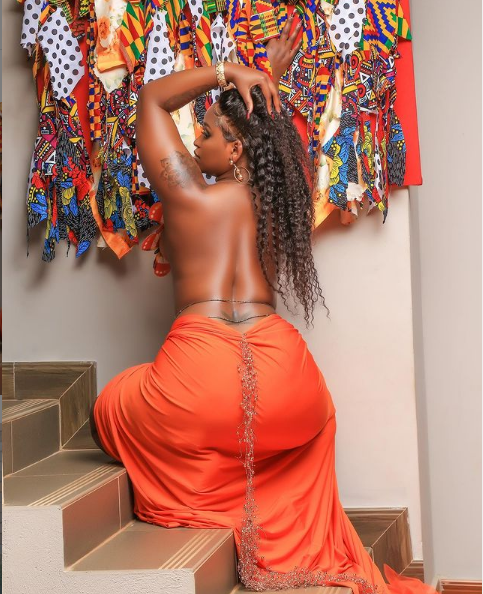 Do you think  Nwagi has come to be accepted for who she is?
https://www.youtube.com/watch?v=2cRFHjAstR4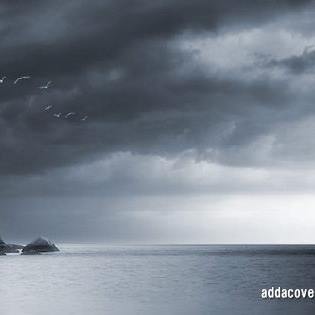 The Maverick is a seasoned Journalist and writer currently working for Galaxy FM. Connect with him on Social Media using the links below