Lumumba For Kadaga
In what seems to be a nail-biting competition for the speaker of the parliament race,the national resistance movement party-NRM seems divided on who to front in the 11th parliament.
The race for speaker has zeroed down on 3 candidates including the incumbent Rebbecca Kadaga, her deputy Jacob Oulanyah, and opposition chief whip FDC's Ibrahim Ssemujju.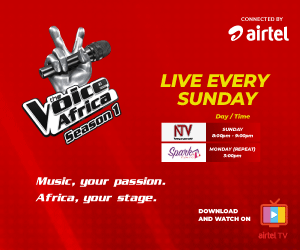 The latest is that the NRM secretary general Kasule Lumumba has thrown her weight behind the incumbent Rebecca Kadaga.
Speaking in Mayuge at the district headquarters during a net distribution exercise, Lumumba asked politicians in the Busoga region to rally their support behind the incumbent if they are to gain from her position.
She warned some politicians in the region against de-campaigning Kadaga saying they stand to loose if she fails to go through as speaker.
Lumumba doesnt exactly enjoy the best relationship with Kadaga as the latter has previously accused Lumumba of denting her performance.
The NRM's Central Executive Committee (CEC), is yet to sit and declare its position on who to endorse for speaker between Kadaga and Oulanyah.
Lumumba For Kadaga
In 2016 ,a deal was struck to let Kadaga lead for another five years and give way to Oulanyah in 2021.
This limbo has since caused division in the parliament and among NRM legislators.
Cheif whip Ruth Nankabirwa recently endorsed Oulanyah as speaker based on the 2016 CEC position.
She meanwhile accused Kadaga of being selfish and inconsiderate to colleague by wanting to retain the hot seat for another term.
Election of the speaker is the 1st business of the 11th parliament that commences in May 2021.
Also checkout the link below for more news;https://www.facebook.com/GalaxyFm1002/videos/3642289305868707