Exclusive info reaching us indicate that singer cum National Unity Platform darling, Kyagulanyi Ssentamu aka Bobi Wine is currently meeting fellow artists at his home in Magere.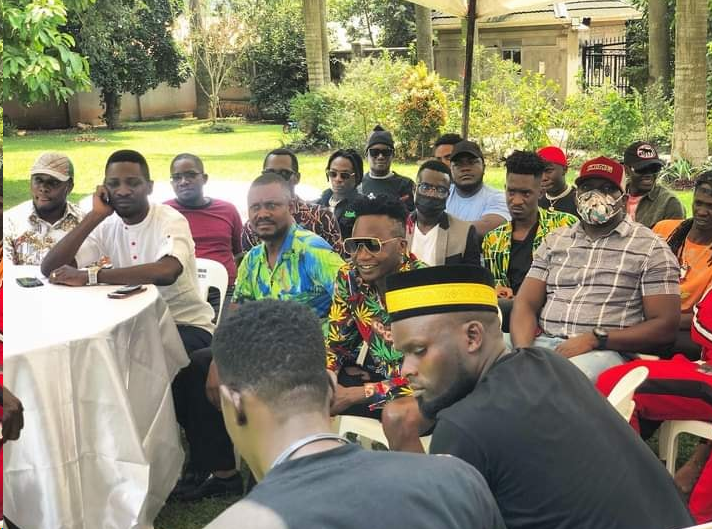 According to our very own Gossip queen Flora, artists who are invited in the Magere meeting are only those who have publicly supported Bobi Wine through out his political career.
These include, Nina Roz, Kabako, Aziz Azion, Dr. Hilderman, Mary Bata, A Pass, Mathias Walukaga, Irene Namatovu, Fik Fameica, Young Mulo, Topic Kasente, Mamuli Katumba, Kazibwe Kappo, Dr. Bitonne, Karole Kasiita and Firebase crew artists.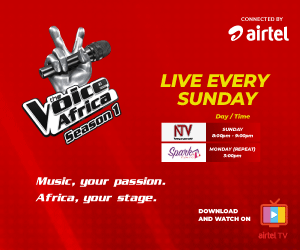 Flora who is camping at Magere tips us that Journalists are not allowed in this close door meeting. Apparently, Bobi Wine has called those above mentioned artists to forge away and counter Gen. Salim Saleh and the 'Gulu artists'.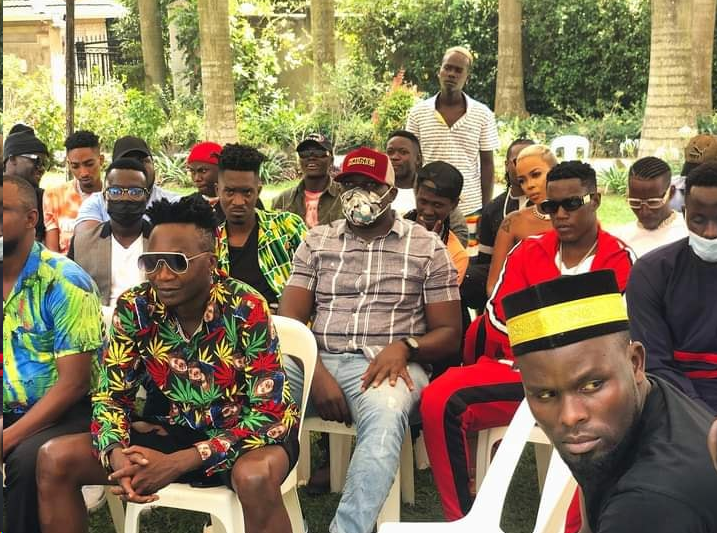 Last week, he also met members of Firebase Army in Busabala as they celebrated their 10 year Anniversary for pushing his brand.
About last month ago, Bobi Wine took to his Facebook page and skinned artists for meeting Gen. Salim Saleh. He said it was a taboo to meet a military general because he has no a musical brain.
READ ALSO; Feffe Bussi narrates to Bobi and fans what happened in Gulu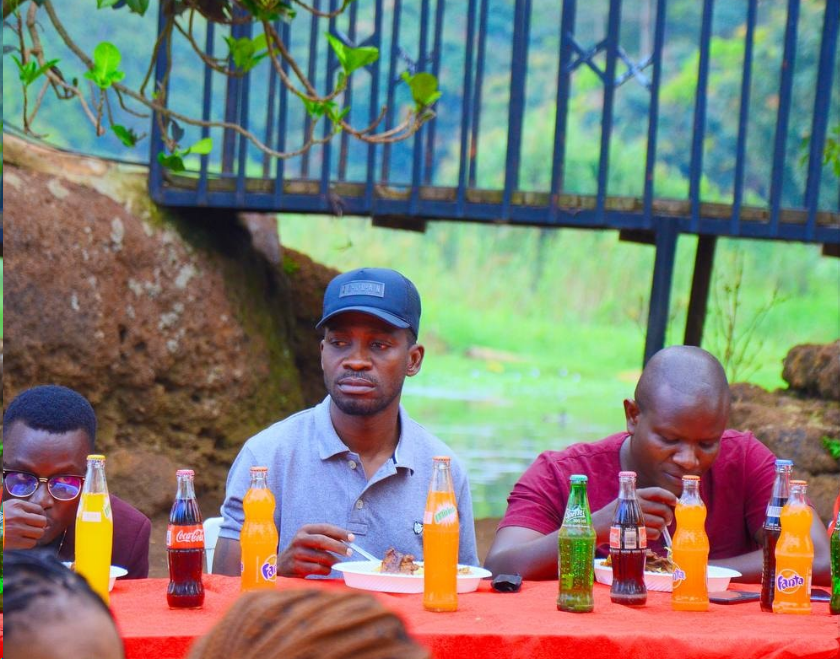 He also called out Uganda Musician's Association and branded its members as 'Beggars'.
"In all this, we have seen very few artistes bold enough to stand in solidarity with fellow artistes and with the Music and creative industry. Uganda Musician's Association (UMA), an association which we started to fight for the industry has been loudly silent about all this injustice. It was reduced to a beggars' association.It is very sad to see that the very person who destroyed the music industry has finally been able to make artistes bow down in humiliation to worship him. Oh what a shame!" his post partly read.
READ ALSO; Why Bobi Wine should leave fellow artists to also have share of Saleh's Money
Enock Mugabi aka iWitness is a Journalist, Seasoned Writer and Music Analyst with a passion for sports.
Connect with him on social media using the links below in bio.