Whatever you do, make sure the core product delivers.
It's the economy, stupid was a phrase coined by James Carville in 1992, when he was advising Bill Clinton in his successful run for the White House.
In 1992, the US was experiencing an economic recession and the incumbent president, George W Bush, was perceived as out of touch with the needs of ordinary Americans. Carville told campaign staffers to hammer on the importance of the economy at every chance they got – he even went so far as to hang a sign in campaign headquarters reading, in part, "the economy, stupid."
The phrase became a mantra for the Clinton campaign. Since then, it's turned into a catchphrase which pops up whenever analysts are discussing an upcoming election. The phrase has endless possible variations; it could be "it's the schools, stupid," or "it's the environment, stupid," or almost anything else. The slogan serves to highlight one key issue and to make it the central focus of a campaign.
Allow me to add my own now; it's the product, Stupid! I will explain. There is a place near office where we eat lunch sometimes. It's not your typical restaurant but Woteri as they call them in the village. Domiciled under a shed like structure behind a sauna and massage, the place served hot local food straight off the sigiri. As you enter, you will meet Aunt Betty, seated like an askari at the entrance as she yells her welcomes in the form of insults to her customers. Go serve yourself in the kitchen you spoilt brat. "Who do you think will serve you? Is your mother here?" she will yell at a regular customer, directing him to the kitchen. Gwe kasolo, get up and give space to those who are going to eat. Why are you comfortable like you are in your father's kraal?" she will yell at another. Some return the insults and they laugh it off. If you are new, you will be shocked at her lack of customer care but with time, you get used. You realise, she actually cares. She will shout at the staff – she calls all of them workers to bring you spoons in a bucket or a candle in case the flies are too many. All the same, people come and you will be lucky to find food beyond 2PM. Her boiled food is probably the best I have tasted other than my mother's. So long as she delivers on the product, the food, we are good and we keep coming back. It's the product, stupid.
Similarly, there is a woman called Nankunda, who does kikalaya in Masaka. The first time we went there, it was following the nose. We were driving upcountry when we got a flat tyre near her joint. As they fixed it, we smelt meat on fire. Following our nose, it was before COVID, so our noses were working overtime. We arrived at a roadside joint and ordered for 2 Kgs. In about 40 minutes, our feast was prepared. It was hot and steaming kikalaya with matooke to complete it. We have since been going back and recommended to friends on their way home for Christmas. The place is like a mini muchomo festival. She has no proper loos, drinks are chilled in a pot, and the kids are the ones serving. But we can't exchange her joint for any other. A friend proposed we just drive there on a Sunday. Imagine 200kms drive just to eat. That's how much Nankunda delivers on the product.
There is a bank I have always threatened to quit because they are too strict. Literally every year, they make me bring my National ID, birth Certificate and fill documents. But, when I try other banks, I always find myself back. They are near my office. I know people there. So, I never line up and they have the easiest and seamless internet banking. So, I am stuck with them regardless of the sentiments I have about them.
So long as the core product delivers on a customer's needs, the customer will be hooked. Many waste a lot of money on marketing, branding and furniture but forget about the core product. A pig, with lipstick, will remain a pig, right? Whatever you deal in, just ensure you are delivering on the core product. If it's a goat, make sure it's like better than the best goat out there. If it's a bar, make sure your mixes give the highest high ever had such that those who take it, see why birds fly.
Remember, it's the product stupid!
By Innocent Nahabwe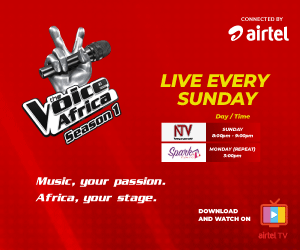 CEO at BlueCube Limited Incorporating Kagwirawo sports betting, 100.2 Galaxy FM, Bluecube, Katogo 24 and 911 Lounge Salaama Rd, Kampala
Deputy Chairperson of National Association of Broadcasters (NAB).