Uganda's military has issued a protest note to the US following sanctions on Cheiftancy of Military Intelligence (CMI) Major General Abel Kandiho.
On Tuesday this week,the United States issued financial sanctions on the Maj. Gen Kandiho.
According to the statement issued by the U.S. Treasury Department Kandiho and other CMI officers violated the fundamental human rights of various individuals based on their political views,criticism on the government among others.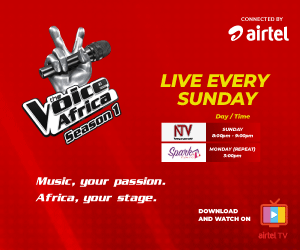 It says individuals were unlawfully detained at CMI facilities and denied access to legal proceedings, others were subjected to torture ,sexual abuse among other crimes under the command of Maj Gen Kandiho.
"Individuals were taken into custody and held, often without legal proceedings, at CMI detention facilities where they were subjected to horrific beatings and other egregious acts by CMI officials, including sexual abuse and electrocutions, often resulting in significant long-term injury and even death," further alleged the US in their statement on the sanctions. "During these incarcerations, victims were kept in solitary confinement and unable to contact friends, family, or legal support. In some cases, Kandiho was personally involved, leading interrogations of detained individuals."the statement reads in part.
UPDF, spokesperson Flavia Byekwaso says the US should have followed due process as a partner and ally to Uganda before slapping the sanctions.
"As a country and UPDF in particular, a reputable government institution, we are disappointed that such a decision could be made by a country we consider friendly, a partner and a great ally, without due process and in total disregard of the principle of fair hearing coupled with failure to make the necessary consultation. Going forward, we will be seeking clarification from the United States of America government/ authorities to be able to determine way forward," Brig Byekwaso said in a statement.
The Leader of Opposition, Mathias Mpuuga is pleased with the U.S sanctions against Maj Gen Kandiho, saying security bosses have often trampled on the human rights of individuals in a similar manner.
"It sends a strong message to other security chiefs who misuse their offices to cause suffering to Ugandans because of their political beliefs,sanctions should be extended to other duty bearers implicated in killings and kidnaps that were witnessed before, during and after the 2021 elections," he said." Mpuuga said.
Opposition politicians Dr Kizza Besigye of the People's Front for Transition (PFT), Robert Kyagulanyi of National Unity Platform (NUP) and Patrick Oboi Amuriat of Forum for Democratic Change (FDC) have issued support statements to the US on the same.
"A step in the right direction." But the man from Rwakabengo urged the US Government to go an extra mile and "halt funding that benefits the oppressive institutions." Besigye said
"To be designated on the same human rights scale with Iran and Syria is a serious indictment on the NRM Government. You can still reform by respecting human rights and bringing to justice your rogue officials." Amuriat said
The National Unity Platform party,Secretary General David Lewis Rubongoya also told the VOA that they have failed to get accountability from Ugandan authorities who violate human rights with impunity.
"The regime has stuffed the courts and made sure you cannot get accountability," said Rubongoya. "So, when international actors issue sanctions of this nature, it's a welcome relief especially to the victims of these violations."
On Wednesday, Kandiho dismissed the sanctions, saying they were politically motivated,insignificant and risked dividing its allies.