Kyaddaki omuyimbi Jackie Chandiru ayogedde amazima ku bigambibwa nti yaliko mu laavu n'omuyimbi Weasel Manizo.
Chandiru bw'abadde ku 100.2 Galaxy FM mu Pulogulamu ya Evening Rush akawungeezi ka leero, ayogedde ku nsonga ez'enjawulo omuli n'okwenyigira mu kunywa ebiragalaragala.
Chandiru abadde omusanyufu, agamba nti mu kiseera kino abeera mu ggwanga erya Kenya mu kibuga Nairobi kuba yava ku ebiragalaragala ng'ali mu Kenya, "Musically I've been based in Kenya for some time and yes I was singing though I was concentrating most on that market (Kenya) because my recovery happened when I was in Nairobi".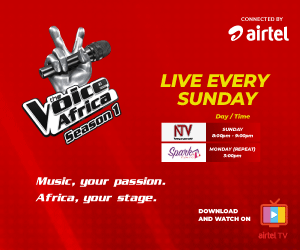 Mu kiseera kino, agamba nti alina ennyimba ez'enjawulo mu Kenya era kati y'omu ku bayimbi aboogerwako.
Ate ku nsonga y'abayimbi okuyimba obulungi mu Uganda, Chandiru agamba nti Uganda erina talenti era anokoddeyo abayimbi abayimba obulungi okuli Daddy Andrew, Eddy Kenzo, Ykee Benda, Liam Voice, Cindy n'abalala.
Ku bigambibwa nti yaliko mu laavu ne Weasel, Chandiru agambye nti nedda wabula agamba nti Weasel yali mukwano gwe nnyo mu biseera ng'omugenzi Mowzey Radio ali mu laavu n'omuyimbi Lilian Mbabazi.
Agamba nti mu Uganda, omugenzi Radio yali omu ku bayimbi abaali basinga talenti ate yali mukwano gwe nnyo.
Ate ku nsonga y'okunywa ebiragalaragala mu Uganda, Chandiru agamba nti olunnaku yali asasaanya ssente emitwalo 50 okufuna ebiragalaragala. Mungeri asambaze ebyogerwa nti waliwo abantu abaali bamutwalira ebiragalaragala mu kiseera ng'ali mu ddwaaliro (Rehab) okulwana okubivaako. Agamba ekyo kya bulimba kuba buli mukwano gwe mu kiseera ekyo yali amukyaye olw'okweyambisa ebiragalaragala, "It's not true that people used to bring me drugs in rehab, it's a complete lie because everybody that was my friend at that time hated me for abusing drugs, because I would do it in the most unexpected and weirdest ways. I used to inject myself with drugs and it got to a point where I was using 20 ampoules a day. I was spending up to UGX 500K a day".
Ebirala ku Jackie Chandiru – https://www.youtube.com/watch?v=J8xS5LAVGm0