It's not unusual to see young boys and girls running to the well to fetch water, just after the rain. The well often survives because the water from the roofs run downhill. It's therefore foolhardy that we allow it to run that far to fetch water that has just run off our roofs. The difference is the lack of a container and a gutter to collect the water. However much the rain is, you still have to fetch it from the wall.
I am not a witch or foreteller but it's clear a heavy downpour is forecast ahead. The parties that we have experienced lately for the 48th birthday of Lt. Gen Kainerugaba Muhoozi are just the nimbus clouds that tell us that indeed it's definitely going to rain.
Having voted in 1996 at 15 (don't ask how I did it) and lived through all the elections that have followed, I can tell with almost certainty that the next president after President Yoweri Kaguta Museveni will be MK. So just like the 27 that accepted to take their bet with Mzee Kaguta in an even riskier journey to power, those close to MK will surely be witnesses to the rains that will come with his ascent to the presidential seat. We will of course see many jostles to be his 'friends'. Some will stick, while others will fall off along the way. But in all this, there will be some rain to harvest for those prepared.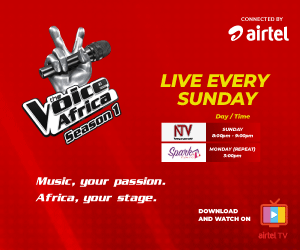 Of late, we have seen many who were high profile crossovers during the elections cry wolf after they realised that beyond the 'sign on' cash that they showed off, one has to have a product or service to sell to the connections they create to have sustainable income. We have seen Big Eye, Catherine Kusasira, Bajjo, Ronald Mayinja and others cry that they were abandoned. Thing is, beyond the noise, what did they have to offer to the system that had attracted them?
It's time to Kwetega (find a way to strategically position yourself) but while you do it, it's important to find ways in which you will have sustainable benefit from your connection. Those with event companies will have work to do of-course, those into catering can deliver food. Those with publications will have work to do. Those with the necessary skills might be employed.
The one that will be pouring rain, can only give as per the container you are carrying. So, if you, at that time, have only carried a spoon, he will only fill the spoon but those who will have carried a big trailer (more prepared and having a lot that he needs) may also get their fill. Remember when Seya crossed and was promised a post in government. Yes, he was appointed but was not prepared. Guess what, he didn't pass the vetting in parliament.
 So as you position yourself, ask yourself, you as you, what do you have that the rainmaker needs? Otherwise, you could be a Bajjo waiting to happen!
By Innocent Nahabwe
CEO at BlueCube Limited Incorporating Kagwirawo sports betting, 100.2 Galaxy FM, Bluecube, Katogo 24 and 911 Lounge Salaama Rd, Kampala
Deputy Chairperson of National Association of Broadcasters (NAB).