In collaboration with Airtel Uganda, Buganda Kingdom has today announced the dates of the 29th coronation anniversary of the Kabaka of Buganda, Ronald Muwenda Mutebi II that will be held on 31st July, 2022. The announcement was made today at a press briefing at Bulange in Mengo.
The 29th coronation anniversary celebrates the enthronement of the Kabaka of Buganda, Ronald Muwenda Mutebi II since 1st July 1993. It is a key calendar event within the Kingdom which showcases the milestones, culture and traditions that have been preserved by the Kingdom since its establishment, and will be held at Bulange in Mengo.
Speaking on behalf of the, Airtel Uganda Managing Director, manoj murali, Ali Balunywa, the Sales and Distribution Director at Airtel Uganda said, "We take pride in the longstanding relationship and the confidence that the Kingdom has continued to bestow in us as we jointly champion impactful initiatives like the recently concluded successful 2022 Kabaka Birthday Run, the ongoing Masaza Cup, among many other engagements that have been implemented from time to time."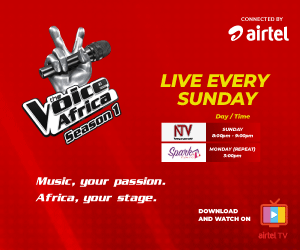 He added, "We pledge our continued unwavering support to the Kingdom, and we will extend financial support towards the coronation preparations so that all the planned activities are smoothly executed."
Airtel Uganda has overtime heavily invested in Corporate Social Responsibility (CSR) initiatives purposed towards social-economic growth within Buganda and other regions across the country. Other than CSR, Airtel has continued to innovate and launch products and services that allow customers to access appropriate voice, data, SMS and Airtel Money services for their communication needs.
The Katikiro of Buganda Owek. Charles Peter Mayiga said, "I would like to thank everyone who participated in the 2022 Airtel-Kabaka Birthday Run. All the 80,000 kits that were put on the market were sold, and we appreciate the King for dedicating his birthday towards the fight of HIV/AIDs." "We are pleased to announce the 29th coronation of the Kabaka that is due on 31st July 2022, which will run under the theme, Men leading the fight against HIV/AIDs in the island community, and we continue to acknowledge the steadfast support that Airtel Uganda and other partners have always rendered to the kingdom," Owek. concluded.
More about Airtel Uganda – https://www.youtube.com/watch?v=YKzZu70bU5s