Police in Kagadi are hunting for suspected assailants who dumped a lifeless body of an unidentified man in front of a clinic.
The suspects reportedly dumped the body in front of Banass clinic in Kagadi Town Council at around 5am on Thursday morning.
The body, belonging to a male adult, had deep cuts on the head, face, neck, and chest, an indication that he was hacked before the body was dumped in the area.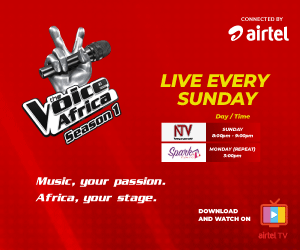 The Clinic's proprietor identified Harriet Nyangoma says she realised the lifeless body at about 6am when she woke up for a short call.  
"I woke up early in the morning to go and ease myself only to be welcomed by a dead body dumped in front of my clinic. I can't tell who dumped the body. What I did was to immediately alert the police who came and picked the body," said Nyangoma.
Julius Hakiza, the Albertine Region Police spokesperson, says that they have commenced investigations to identify the deceased and the motive of the killing. He has called on any family with a missing relative to cross-check with the police.  
The deceased's body is lying at Kagadi General Hospital mortuary pending a postmortem. John Businge, a resident of Kagadi Town Council wants police to step up night patrols to stem the escalating crime in the area.
In a related incident, a 23-year-old Rwandan national was attacked and killed by unknown assailants on his way to Rwanda in Kamwezi village Rukiga District.
The deceased, Kaberuka Sekyerwa, was discovered by one Byabasiza at about 6:00pm on Wednesday lying in the bush along the footpath crossing to Rwanda in Butale cell, Rukiga District.
The deceased had been working in Kampala until recently when he returned to Butale with plans of crossing back to his home country Rwanda through porous routes.
Police in Rukiga are now investigating the circumstances surrounding his death.
Elly Maate, the Kigezi Region police spokesperson, says the deceased could have been attacked by unknown assailants as he was about to cross.
The body was taken to Kamwezi Health Centre IV mortuary for postmortem and Rwandan authorities were accordingly informed.