In 2019, singer Sheebah Karungi unveiled her fully furnished home in Munyonyo. It was a milestone worthy celebrating, given her messy background and the hustle she went through, from grass to grace.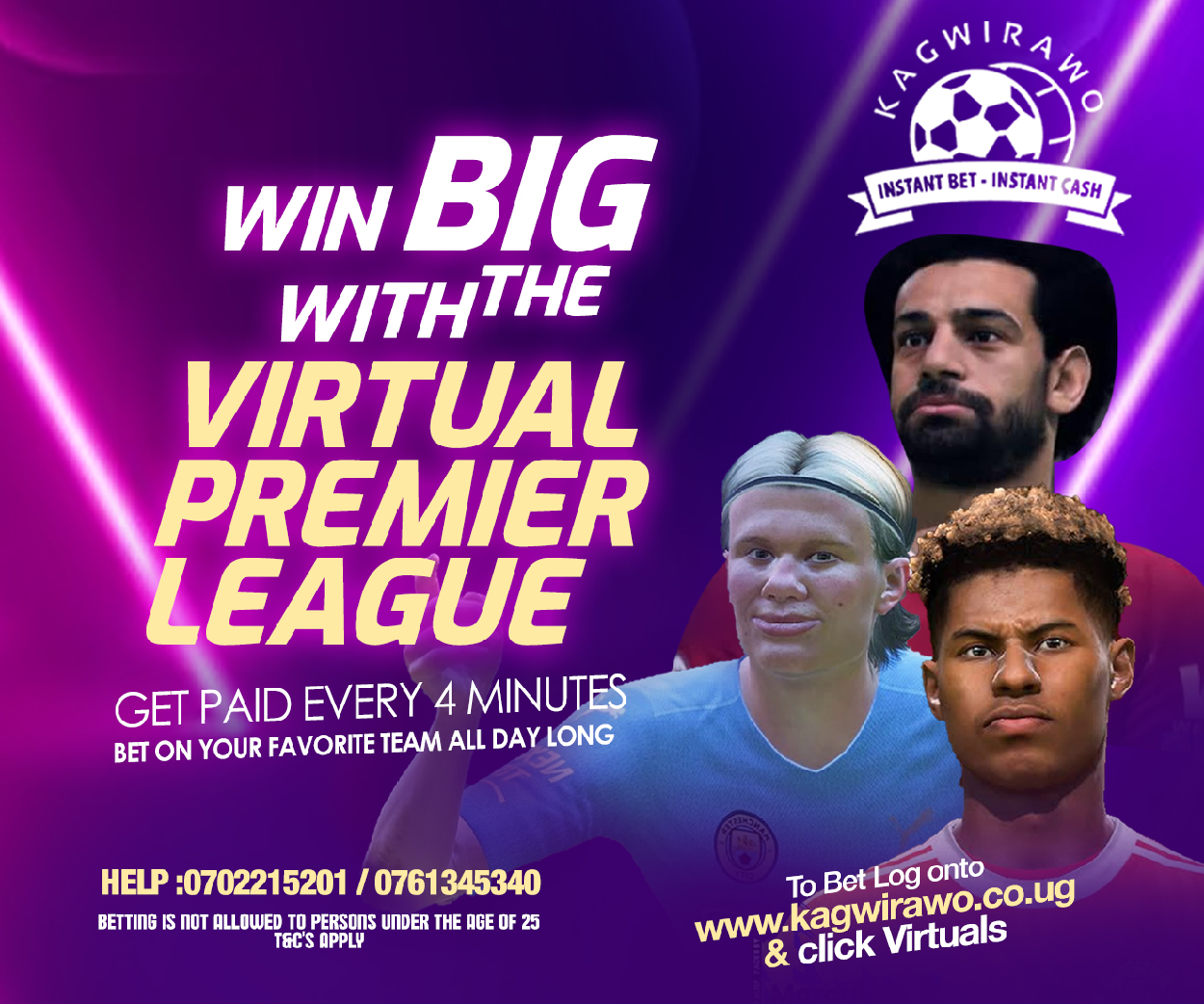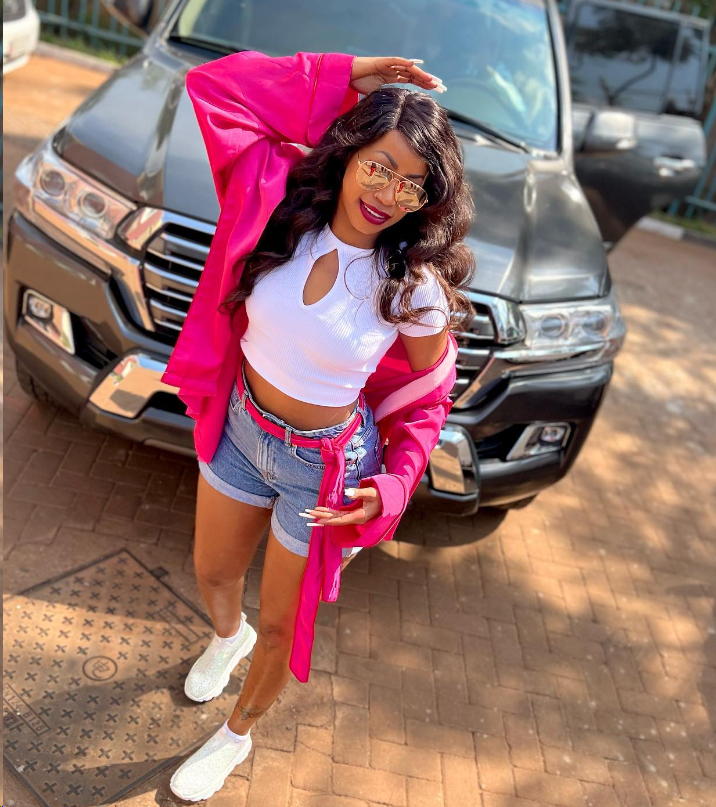 Sheebah, apparently a Senior Two drop out, with the help of Jeff Kiwa, her former mentor and manager, managed to use earnings sparingly and save money to acquire her dream home.
Dubbed 'QueenDom', you must have always seen photos of her beautiful home… because she often flaunts it, sikyo? Well, it cost her a fortune! Queen Karma, who is fond of narrating how she was raised by a single mum in Kawempe Ghettos, reveals that her humble background inspired her to work harder to own such a house.
She says that during her childhood, she was hesitant to take her friends to her home, because of the fear of what they would say about her.
"I am sure my children will be proud to have such a home and will not fear to bring their friends here like I used to fear to take my friends home when I was a child," she notes.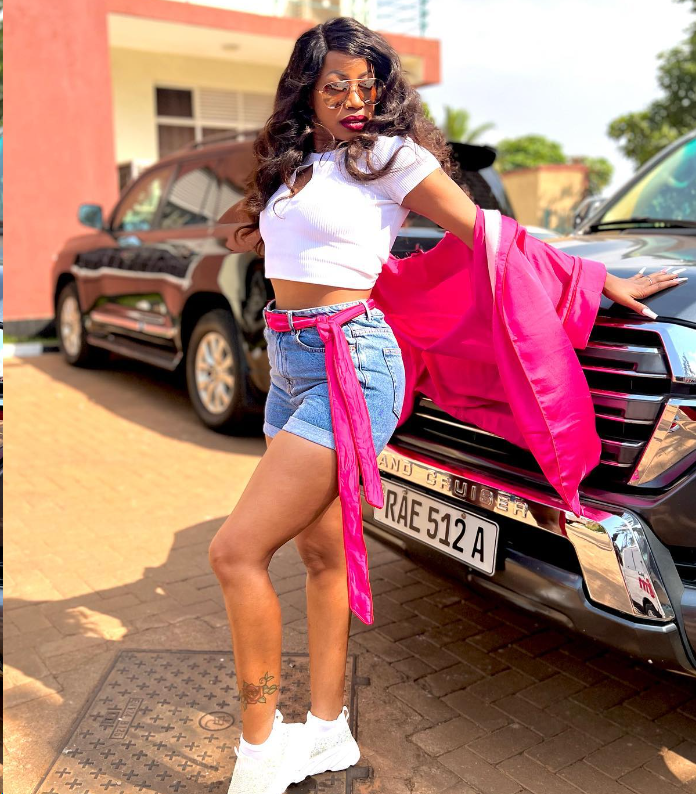 In an interview with a local entertainment website, the former Team No Sleep lead star disclosed that she built herself a five-bedroom house in Munyonyo near Speke Resort Hotel, and that the project cost her over UGX 800m!
READ MORE: Sheebah reveals her wedding will be highly private with only four-six people in attendance
Sheebah, 32, says that she had saved up enough money and that when she spotted a 14-decimal piece of land in Munyonyo, she had to seize the opportunity.  
WATCH: Pallaso wants a music battle with Wizkid, Davido & Burna Boy at Namboole Stadium
"The total cost of this piece of land was sh250m, which I paid in three phases," she discloses.
After acquiring the land, Karungi viewed several plans before she finally zeroed in on the one she liked.
"I worked day and night, from bar to bar so that I could earn enough money to ensure my dream house project doesn't fail," Sheebah says.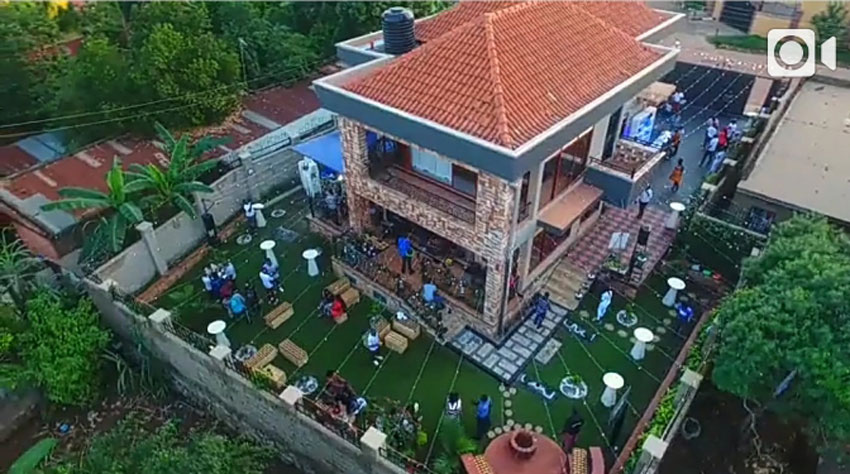 According to the star singer, the house has over 15 CCTV cameras and a jacuzzi. The floor has terrazzo that are decorated with numbers, which she says adds to the beauty she wanted.
Sheebah Karungi's house has four verandahs with a bar where she hosts her guests. The compound has different species of flowers and trees, which spell out beauty.
She explains that most of the materials used on and in her house were imported from America, Italy and China.
Enock Mugabi aka iWitness is a Journalist, Seasoned Writer and Music Analyst with a passion for sports.
Connect with him on social media using the links below in bio.