Music Legend, Jose Chameleone's eldest son, Abba Marcus Mayanja, is officially a year older and he couldn't celebrate his birthday any better!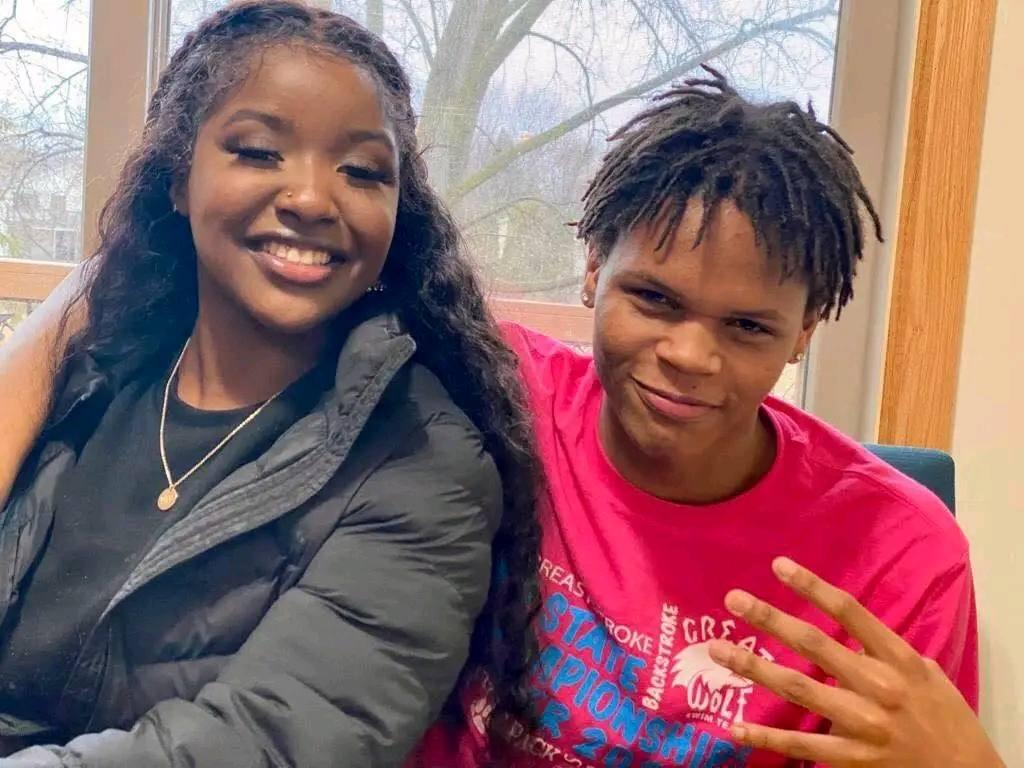 Abba Marcus, who joined campus early this year, apparently turned 18 on 14th September and yes, of course, he cut the cake to celebrate his new age. However he had to let the cat out of the bag about his love life too, since he is now an adult. He unveiled his sweetheart to social media in-laws.
In 47 states, the age of majority—the age at which a person has the legal rights and responsibilities of an adult—is 18. Why is 18 considered the age of adulthood? Because that's when people get to vote. Suffrage has long been tied to adulthood and the age of majority in the United States.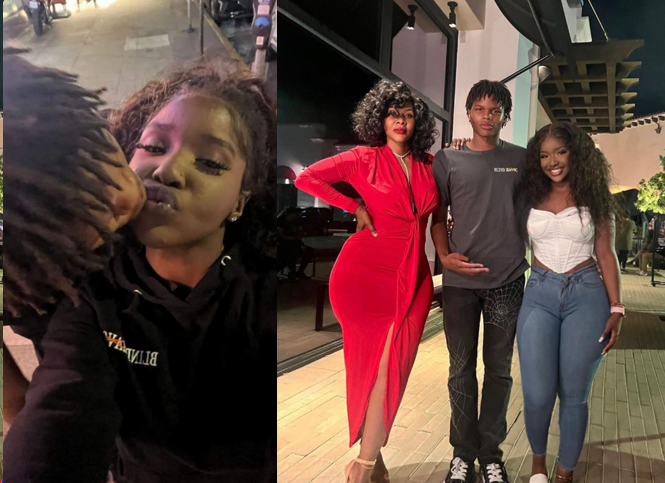 Abba, a multi-talented swimmer, who matched the 1989 swimming record in the United States in 2020, took to his Instagram stories and shared a photo of him and new flame, Mitchelle, as the pair locked lips. In the photo, Abba bends down and romantically swap saliva with the stunning and sassy Mitchelle, who also made 18 early this year.
Mitchelle is a daughter of songstress Desire Luzinda. Reports suggest that both Desire Luzinda and Daniella Atim, wife of Jose Chameleone, who relocated to the US in 2019 after hubby bought her a home, both agreed on letting both the kids enjoy their relationship but their watch.
Apparently, Daniella asked Mitchelle to come and stay with Abba at her home in Minneapolis so that she can guide them bulungi.
It is a year of LOVE for Luzinda and daughter
Desire Luzinda also found love this year. After a long period of eating her on credit, she and Gospel star, Levixone moved a step closer to legalise their love story in a lowkey Kwanjula ceremony.
The 'Kitone' star introduced Levixone to her parents in July. The secret event happened in Katalemwa, Bombo Road, after Kawanda. Pastor Bugingo together with his wife Susan Makula, Pastor Wilson Bugembe, Phaneero Ministries' Apostle Grace Lubega and Karitas Karisimbi, were among the few invited guests to witness the traditional nuptials.
Apparently, Desire's dad, Hajji Jamada Luzinda, asked for a bride price of 15 Fresian cows for his tried and tested daughter.
READ ALSO: Ani aswaza ani ku bombi? Under pressure lovebirds Desire Luzinda and Levixone release unexpected video to hide Mukolo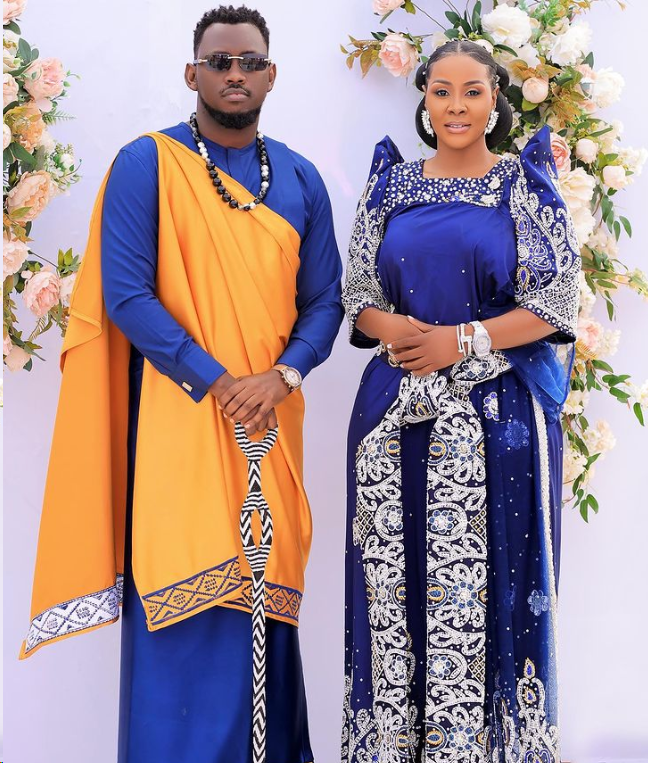 Enock Mugabi aka iWitness is a Journalist, Seasoned Writer and Music Analyst with a passion for sports.
Connect with him on social media using the links below in bio.