Russia has bombed a nuclear power plant in southern Ukraine, days after National Unity Platform (NUP) honcho, Hon. Robert Kyagulanyi Ssentamu, a.k.a Bobi Wine, visited and recorded a song with Ukrainian stars.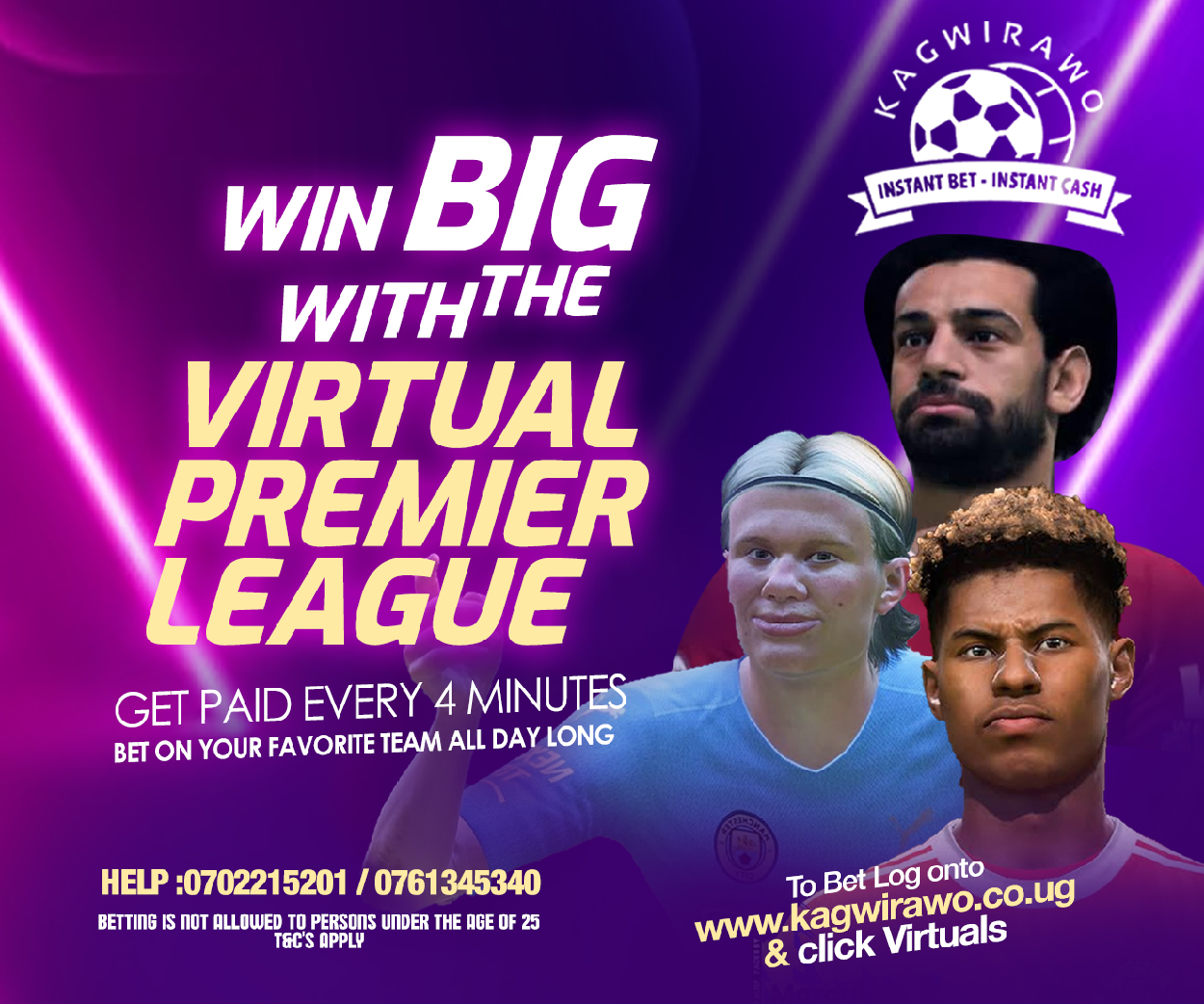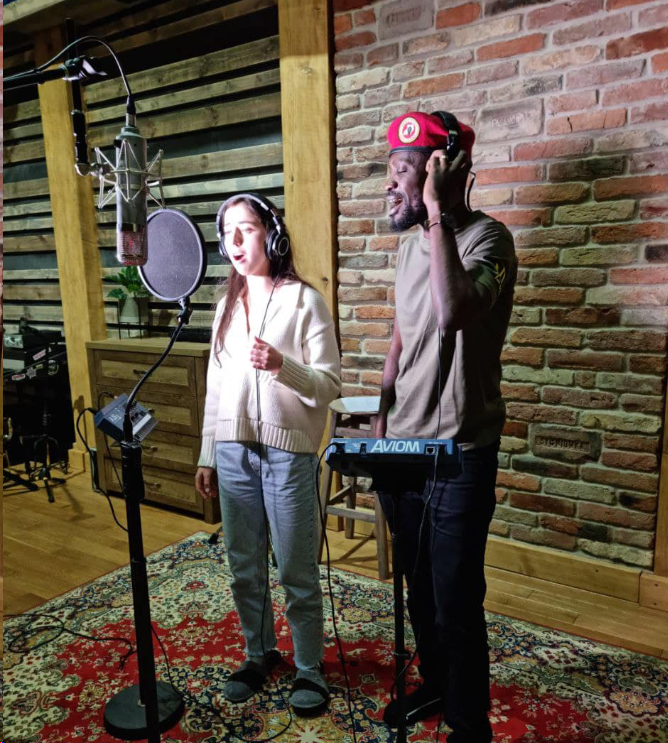 The popstar cum opposition kingpin, jetted to Ukraine last week for official duties. Taking to his social media pages, he revealed how he rubbed shoulders with Ukrainian Prime Minister, Yulia Tymoshenko, Minister for defense and adviser to the President – Andrii Zahorodniuk, plus other dignitaries.
The 40-year-old former legislator also visited war affected areas of Bucha, Dmitrovka, Borodyanka, and Hostomel, and took time off to pose for the camera, donning a grey designer Puma outfit and People Power red beret.
"Still in Ukraine, I have visited the areas of Bucha, Dmitrovka, Borodyanka, and Hostomel. These cities are testament not just to the devastation and ruin by Russia's war of aggression against Ukraine, but also the resilience of the Ukrainian people who have so courageously fought back. It is saddening to see cities like Bucha that were previously peaceful and thriving now reduced to rubble and mass graves," he tweeted on 15th September.
While there, he hit the studio with top artists such as Sofia Grabovetska, Bandura player, Bogdan Khmara and Mykyta Kozhukhar and recorded a song.
"Forget the missiles and the tanks, we are deploying our most potent weapon for the universal struggle for freedom and that is MUSIC. I concluded my Ukraine visit with a studio session at the Maryam and Jenny Records Studio with the StringMocking Band and the Country's top artistes; Sofia Grabovetska a singer and Bandura player, Bogdan Khmara on the violin, Mykyta Kozhukhar on Drums and Pavlov Krip on Bass to produce some sounds of freedom. Watch the space," he revealed.
Now, a few days after Bobi's visit to the war-plunged country, Daily Mail reports that Kremlin troops hit the Pivdennoukrainsk nuclear plant in Mykolaiv region, with a 'powerful explosion' taking place just 300 yards away from the reactors.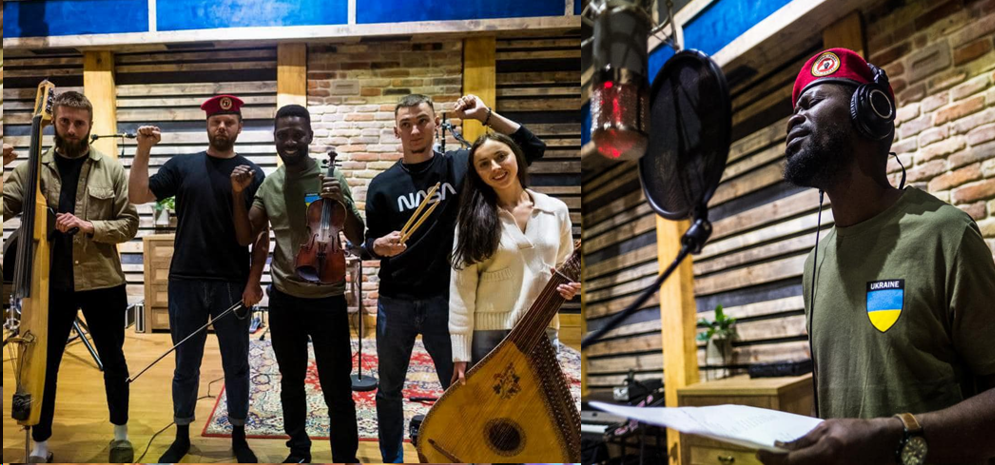 The attack damaged power plant buildings, a nearby hydroelectric power plant and transmission lines.
According to the photos shared by the United Kingdom (UK) based news outlet, today, 19th September, they show the site erupting into a huge fireball after the strike, illuminating the night's sky in a blast of white light. 
However, the three reactors at the Pivdennoukrainsk plant were not damaged and are working normally, Ukraine's state nuclear company Energoatom said.
"Currently, all three power units of the PNPP (Pivdennoukrainsk Nuclear Power Plant) are operating normally. Fortunately, there were no casualties among the station staff," Energoatom said.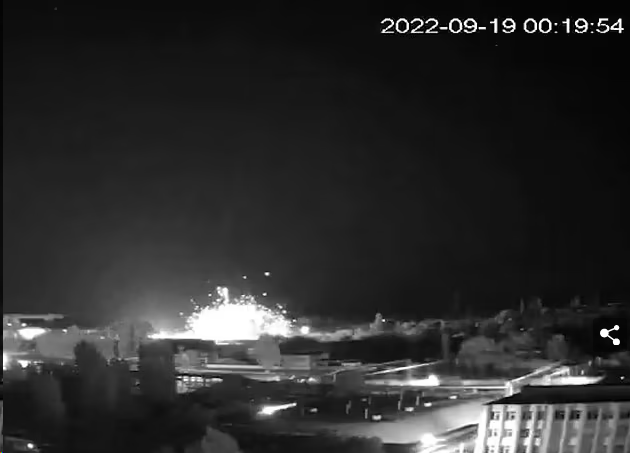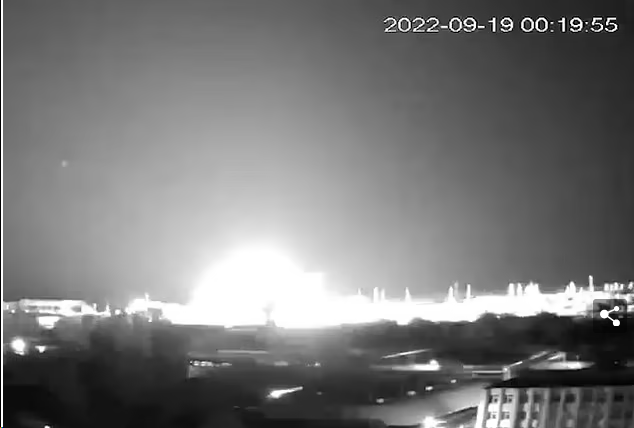 Enock Mugabi aka iWitness is a Journalist, Seasoned Writer and Music Analyst with a passion for sports.
Connect with him on social media using the links below in bio.