Opposition big wigs react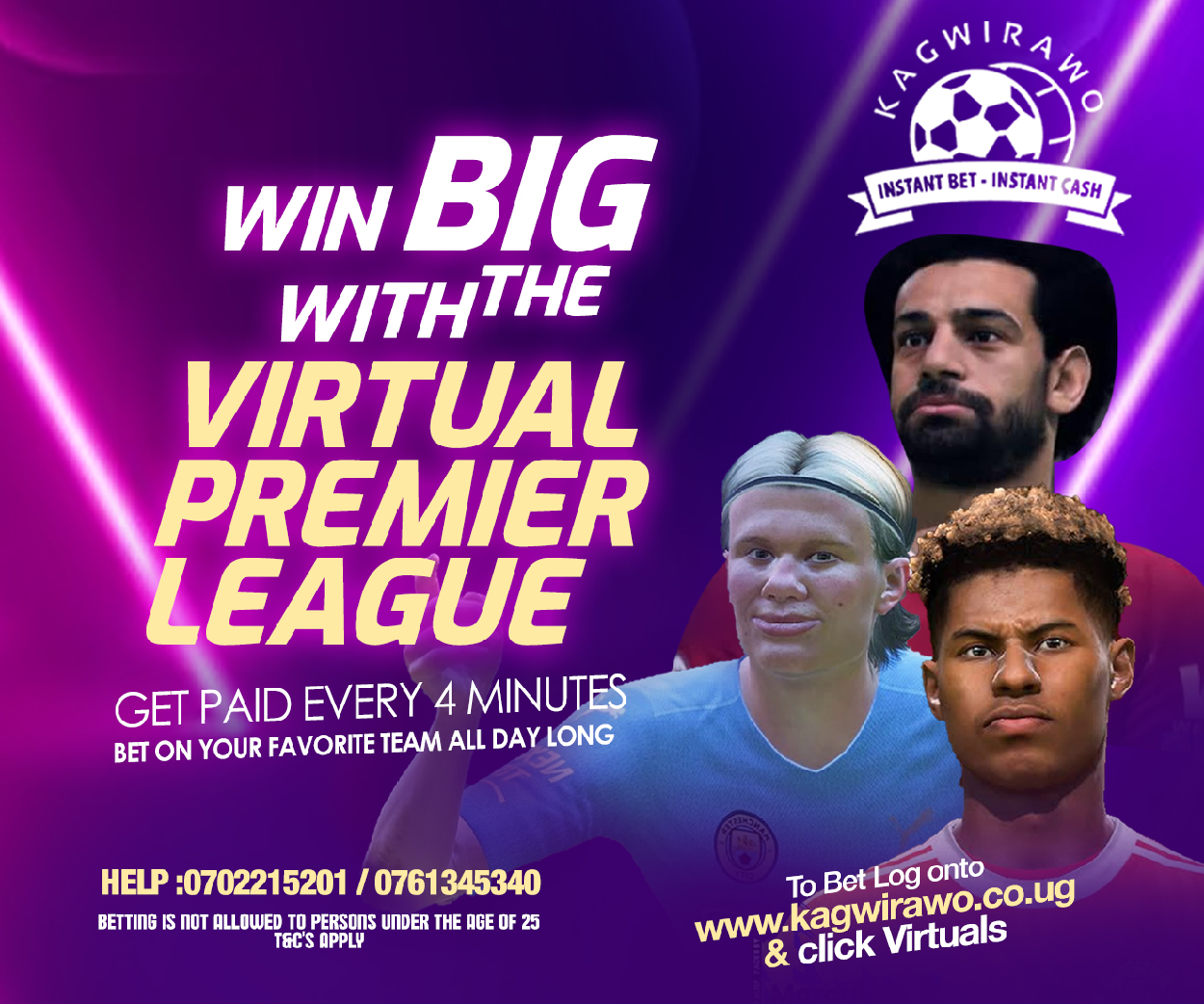 Opposition leaders have castigated the head of state, President Yoweri Museveni for apologizing after promoting the first son to the highest rank in the Uganda People's Defence Forces (UPDF) despite his mischievous tweets against Kenya.
On Wednesday evening, the President released a statement apologizing to Kenya and Ugandans over misconduct of the former Commander of the UPDF Land Forces Gen. Muhoozi Kainerugaba's after he authored a series of tweets, seemingly threatening to invade his neighbours.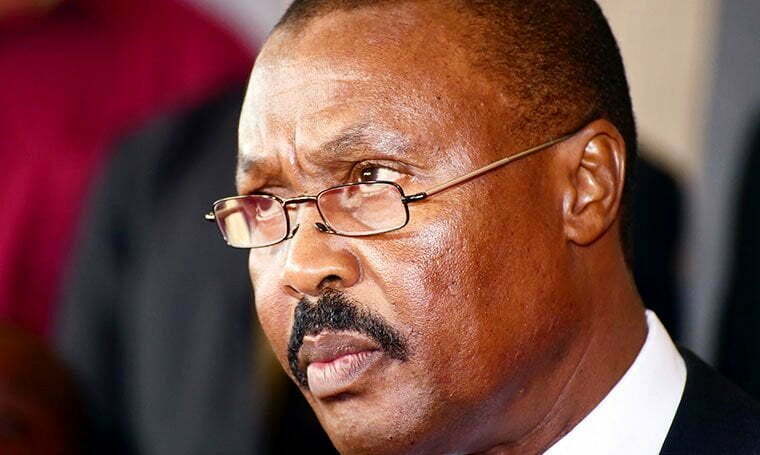 In his apology, the President justified Muhoozi's promotion to a four star general despite his recent ugly behavior.
"This is a time-tested formula –discourage the negative and encourage the positive. Very sorry, ndugu zetu Wakenya. Also sorry to the Ugandans who could have been annoyed by one of their officials meddling in the affairs of brother Kenya, It is not correct for Public officers, be they civilian or military, to comment or interfere in any way, in the internal affairs of brother countries ," Museveni said.
Following his remorseful remarks, Leaders in the opposition circles have expressed dissatisfaction and want more corrective action taken against the First Son.
The Leader of Opposition (LOP), Mathias Mpuuga acknowledges President Yoweri Museveni's apology but wants the newly promoted General and First Son stripped off his new rank.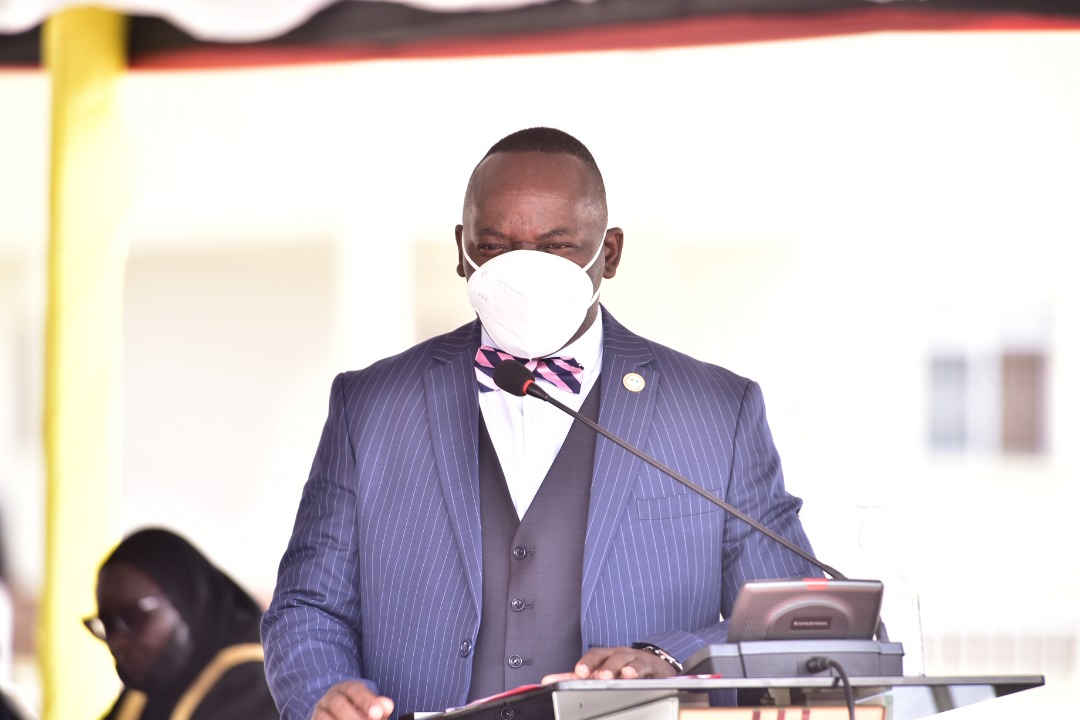 Opposition big wigs react

"We acknowledge the Apology by Gen. Yoweri Museveni on behalf of his errant and out-of-sorts son. His apology falls short of punitive measures. We are concerned that during the heat of the storm, Mr. Museveni chose to promote his son to a four-star General, the highest rank in the UPDF," Mpuuga said.
He adds; "By promoting his erratic and careless son, Mr. Museveni is showing no concern for the reputation of a national army, which needs insulation from erratic and dangerous behavior more so from one of its top officers. The behavior of Gen. Muhoozi, which is no secret to many Ugandans should offer a sobering reflection as to what is required to promote men in uniform beyond blood relations."
Alliance for National Transformation (ANT) chief and former Army Commander in the UPDF, Gregory Mugisha Muntu says the President made a hard choice to promote the embattled son.
"The President is stuck between a hard place and a rock because of the critical nature of the relationship between Uganda and Kenyan President William Ruto. He retained Gen Muhoozi as a Special Presidential Advisor and made him general to please people within the army," he said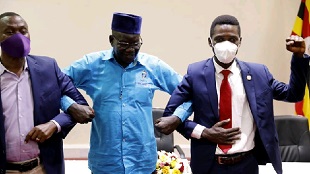 Muntu described Muhoozi's tweets as a repeat of history where Generals are seeking to take over the Kenyan territory 46 years after former President Amin Idi made similar threats, saying Kenya is not taking the threats lightly.
National Unity Platform – NUP boss Robert Kyagulanyi has also poked holes in the idea of promoting Muhoozi
"When Museveni apologized for his son's thoughtless threats against Kenya, I asked who apologizes to the countless people he abducts and tortures with reckless abandon. Who ensures they will get justice? God willing there will be accountability for those crimes," he questioned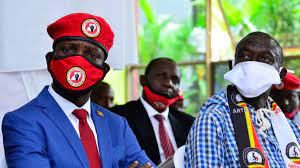 Patrick Amuriat Oboi, the Forum for Democratic Party (FDC) President in his own understanding explained Museveni's move although he described Gen Muhoozi's tweets as "stupid" and "embarrassing" to the nation.
"The demotion from CLF is meant to repair the damage caused between Uganda and Kenya and the promotion is meant to appease some section of the military. President Museveni sees Muhoozi as his avenger but what he did is stupid and an embarrassment to Museveni," he stated
Muhoozi authored a series of tweets on Monday through his official handle @mkainerugaba saying that he was on a mission to raze colonial borders and capture Nairobi, within just two weeks.
"…I love my Kenyan relatives. Constitution? Rule of law? You must be joking! For us, there is only the Revolution and you will soon learn about it!" Muhoozi said in one of the tweets. The Ministry of Foreign Affairs distanced itself from Muhoozi's sentiments.